Sometimes, you may need to take some time off work to attend to other important things in your life. Therefore, most workplaces have a leave of absence (LOA) policy, including Amazon.
Curious about the leave of absence policy at Amazon? Here's all you need to know about it.
Amazon Leave of Absence Policy
The Amazon Leave of Absence Policy states that an employee may be given a leave of absence for an initial term of up to six months. The Family and Medical Leave Act (FMLA) may or may not cover the LOA. Amazon also allows employees to request a leave extension.
It's not uncommon for employees (or potential employees) to have questions or concerns about the policies and processes relating to LOA or time off work. Find out all you need to know about Amazon's LOA policy.
How Does Amazon Leave of Absence Work?
A leave of absence is a request to be absent from work for an extended period. There are two types of leave of absence available in the Amazon leave of absence policy.
FMLA leave: Any FMLA-designated leave counts toward the six (6) months of permitted LOA specified in this act. If you qualify, you can take up to 12 weeks of job-protected leave each year. However, this leave will be unpaid throughout a rolling 12-month time frame.
Leave other than FMLA: Employees may be given LOA for serious health issues or other circumstances. Usually, this is in cases where FMLA absences are unavailable or have expired.
It can also happen when an employee needs a job-related educational or professional advancement or if they have a proven personal need.
How Long Can I Take a Leave of Absence From Amazon?
Employees who qualify can request a 12-week leave of absence. You can extend the leave to 12 months in extreme cases involving health problems.
What Is a Good Reason for a Leave of Absence at Amazon?
There are many reasons why Amazon would not grant an LOA request. If you're unsure that your reason is good enough, check out some of the appropriate justifications for requesting an LOA below:
Birth or adoption of a child.
Jury/witness duty.
Family crisis or bereavement
Health issues.
To pursue advancement in education or a profession.
Military service needs.
As an employee at Amazon, you cannot take an LOA to pursue another job, accept, or work another job. Amazon does not permit you to take LOA to cover your time away from work because you're incarcerated.
Do You Get Paid for Leave of Absence at Amazon?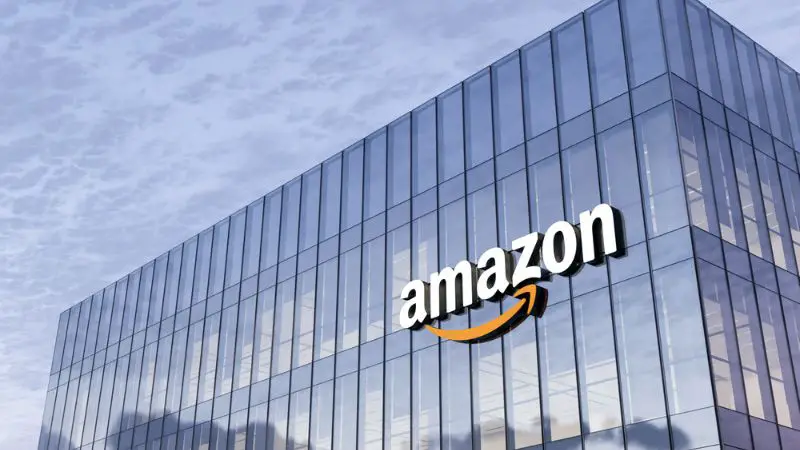 Depending on the employee's accrued leave, a leave of absence may be paid or unpaid. Some of the paid LOA at Amazon include parental and pregnancy leaves, jury/witness duty, military duty, and bereavement leave. The majority of leaves are unpaid.
Employees are responsible for making arrangements with the human resources department to pay for benefit plans while on an unpaid leave of absence.
Can I Cancel My Leave of Absence at Amazon?
Yes, you can cancel your LOA at Amazon. You'll need to call in to inform them that you wish to cancel your LOA. You will receive a notification that the reversal will occur in a day or two. Once approved, you can return to work.
Be sure to double-check from A to Z to be sure that your leave has been canceled there. You should show HR any reversal email so they will clock you in. Doing this will ensure that you get paid for your hours.
You can also extend your LOA if you have a significant health problem. You'll need to fill out a form and include a medical certificate to ask for more time off.
How to Request Leave of Absence at Amazon
Like most other organizations, Amazon has policies that staff members must follow to submit a leave of absence request. Here's how to request an LOA at Amazon.
Fill out the Leave of Absence request form at Amazon, explaining why you need the time off, and attach any necessary paperwork to support your request.
The employee's department head, agency head, or elected official must review and approve requests for a leave of absence. The County Manager must approve leave requests beyond FMLA standards.
Where the absence is predictable, the employee must submit the leave request at least 30 days before the planned departure. If the need for the leave is not anticipated, the employee must submit the request form within two days of learning the need for the absence.
What Happens if Your Leave of Absence Gets Denied?
Employees may occasionally have their requests for LOA rejected. If Amazon wrongfully denies you FMLA leave, you may file a lawsuit. If your lawsuit is successful, you may recover damages for any harm or losses caused.
Some employees may face some uncertainties about their leave. For example, even if workers' compensation approves your LOA request (and your injury or illness), Amazon may not want to acknowledge your injury.
If your LOA request gets denied, the time you've been absent from work may count against you and put you on a negative unpaid personal time (UPT) off. If this happens, you can file a lawsuit against Amazon with the help of an employment lawyer to get your money back.
What Should You Do if You Face Termination While on LOA?
On rare occasions, HR-related concerns may result in the termination of your employment if they believe you abandoned your job instead of being on leave.
If you received an email alerting you to this, respond right away by taking screenshots of your LOA status on your Amazon A-Z site and creating a PDF from the screenshots.
Now, call ERC to inform them about the problem (you can find their telephone number in the resources column on the Amazon A-Z app). Expect the problem to be resolved.
Conclusion
Employees at Amazon may request a leave of absence for the first term of up to 6 months due to a personal crisis, family need, or health-related concerns. Except it's an emergency, you should request for LOA at least 30 days before the date you want to start your leave.