Digital cameras are very fragile and should be handled with care. If you're looking to buy a digital camera on Amazon, you may wonder if there's any return warranty on the camera in case something is not right when it's delivered to you. What is Amazon's camera return policy?
What Is Amazon's Return Policy on Cameras?
Amazon's return policy on cameras allows customers to return a purchased camera within 30 days from the day they deliver the camera. Customers may return faulty or damaged cameras on delivery, and returns must be made in their original package. However, third-party vendors may have different return policies for cameras.
Buying delicate electronic items online comes with a lot of risks. What if something happens in transit and the item develops a fault? There are many reasons why you should be sure of a camera return policy before buying one. Keep reading to learn more about Amazon's camera return policy.
Can You Return a Camera Bought on Amazon?
Amazon's camera return policy allows you to return a camera you bought directly on Amazon. This policy will enable you to return cameras that won't turn on after being opened or cameras that have some damage on delivery.
You must initiate this return within 30 days for a full refund or replacement. However, you cannot return a camera or any electronic item you damaged during a test or use.
While third-party sellers have similar policies to Amazon, their policies may differ significantly in some cases. So, if you're buying a camera from a third-party seller, check their policy and whether they accept returns and issue refunds.
If you simply don't like the way the camera looks or the camera does function as expected, you'll have no issues returning it within 30 days of delivery. The same is true if the camera is shipped with a fault or was not what you ordered.
If you want to return your camera after the 30-day return window, Amazon or the third-party seller may impose a fair restocking fee, and returning the item could incur additional costs.
How Long Do You Have to Return a Camera to Amazon?
All cameras purchased from Amazon may be returned within 30 days of the transaction. You must ensure that the camera is as good as new, unused, and in its original box to qualify for a full refund. For items you return after 30 days, you would have to pay a restocking fee.
If the item was damaged or failed to operate after being opened, you qualify for a return with a full refund. Customers cannot return electronics that are still in working order to Amazon, except if it was not what you ordered or if you have other valid reasons.
Can You Return a Used Camera on Amazon?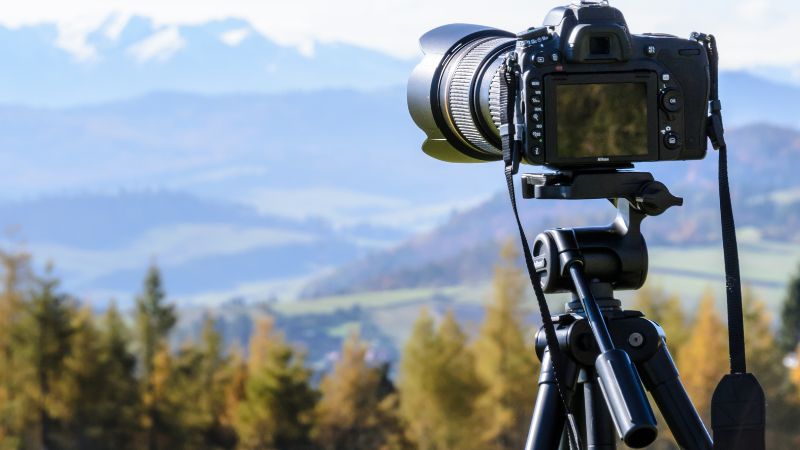 According to Amazon's returns policy, all devices must be brand-new and returned in the same condition as when shipped. So, ideally, unless there are some faults during use, you cannot return a used camera on Amazon.
If your camera develops a fault within 30 days and the manufacturer's warranty covers a return, you can return that camera to Amazon and get a refund or replacement.
If Amazon does not allow you to return your camera for any reason, you will be able to sell your used gadget on Amazon via the trade-in program or by listing it on their seller's website as a used device.
Can You Return a Camera to Amazon Without the Original Packaging?
According to Amazon's return policy, all electronics, including cameras, must be returned in the original packaging. In addition, you have to return such products with any tags or other materials they shipped with.
Amazon may not cover your shipping fees if you want to return a faulty camera without its original package. Amazon may also charge you a restocking fee, usually about 20% of the item's price.
Does Amazon Have a Restocking Fee for Cameras?
Amazon's restocking fee on most products is 20%. However, third-party vendors can charge up to 50% restocking fees depending on the state of the product. However, this fee is only applicable if the camera is returned after the 30 days return window has closed.
A seller can charge up to a 50% restocking fee if you do not return the camera in the same condition it shipped or if there's minor damage. Amazon or other third-party sellers can refuse to take back a damaged camera.
How to Return a Camera to Amazon?
If you want to return a camera to Amazon, follow these steps:
Step 1: Begin by submitting a camera return request through your Amazon account.
Open an Amazon account and let them know you plan to return something. Select "Your Orders" and then "Return Item." After delivery, this choice is still available for 30 days.
You can choose between two options on the specified page: either as a purchased item or a gift on Amazon. You can return gifts by entering the order number on the sales receipt. Locate your camera, then select "Return Products."
Step 2: Explain the return in detail
Open the drop-down menu and choose your reason for returning the camera. Remember that Amazon may charge you a fee depending on your chosen option. Be sure to take pictures of the item after unboxing if the reason for return is that the product was defective or damaged on delivery.
If the return deadlines were more than 30 days or if you made any mistakes. You'll be given a refund if your return is accepted.
Amazon provides a return label for each shipment. You need this label if you want to return a camera successfully. If your delivery package doesn't already have one, you can download one through Amazon's return center.
Step 4: Get it ready for pick up or drop off.
The packaging of the item is a crucial stage in the return process. You must keep the extras and user guides you received in the box. Be sure to return the camera in its original package.
Step 5: Ship The Package To Amazon
You can ship the camera back to Amazon once it has been appropriately wrapped. Amazon requires you to ship your camera with a trackable shipping method, especially since the camera likely costs more than $35. Amazon will pay the return delivery costs after they have received the item as part of the refund.
Amazon Camera Lens Return Policy
Amazon requires that any returned camera lens must be unused and good as new. They would only accept your camera lens if it was a wrong order or had a defect on delivery. If you have used and damaged the camera lens, Amazon will not accept the return.
All camera lenses must be returned in 30 days and in their original package to qualify for a full refund.
Conclusion
Any cameras returned to Amazon must be unused and in good working condition. Amazon will only accept your camera return if there was a problem with the camera on delivery or if your order had been incorrect. You must return your camera within 30 days of purchase for a complete refund.