Amazon only opened Amazon.au in Australia a few years ago, and although many Australian residents were seriously excited about the popular e-commerce site becoming available throughout the giant country, it's not going as well as anyone had hoped.
In this article, we are going to find out: Why is Amazon Australia so bad? And is Amazon doing well in Australia?
Why Is Amazon Australia So Bad?
Australians are seriously disappointed in Amazon Australia. Most have reported that after attempting to make a purchase, they will never do so again because of long delivery times, Amazon's lack of accountability, poor customer service, overly priced products, and much more.
If you want to learn exactly why Amazon Australia is so disliked by Australians, keep reading! We have all the details you need to understand why Amazon.au is so bad right here!
1. Long Delivery Times
The first and more prevalent complaint about Amazon.au is that the site does not deliver items on time. Customers have reported that even when they paid for expedited or priority shipping, their items still did not arrive during the time frame Amazon promised.
Of course, it's important to note that Australia is an extremely large country, but then again, so are India and the USA, where Amazon has met customer expectations and continued to deliver packages on time and without issue.
If you need an item delivered by a certain date in Australia, Amazon is not the way to go.
2. No Accountability with Courier Services
One of the worst parts about the fact that Amazon cannot seem to deliver anything on time to Australian homes and offices is that if there is a problem, Amazon does not work closely enough with the courier services throughout the country to assist the customer when their items haven't arrived.
Many Amazon.au users have noted that when they attempted to reach out to Amazon to find out where their items were in transit, Amazon simply did not know the answer. So many customers are just waiting at home, hoping the package is not lost and that it is arriving soon, without any confirmation either way.
While some could say this is not Amazon Australia's fault that the courier services are letting customers down, it really is because part of the company's offerings in other countries that makes it so popular is its reliable delivery times and constant updates of where your purchase is at any given moment.
3. Disappointing Customer Service
If you do get someone on the phone for Amazon Australia, and many customers have tried, usually the customer service centers are based in Asia and not only don't know exactly what you're asking, but they definitely don't know how to solve the problem.
Australian customers have complained about extreme language barriers, lack of knowledge and training of the customer service representatives, and just a general lack of helpfulness from anyone they talk to.
The truth is that efficient and helpful customer service is one of the other main reasons why it has become so popular in the United States, and without it, Australians are reminding us that helpful customer service is essential to a good e-commerce experience.
4. Expensive Products
Another reason why Americans love Amazon is that they can find their favorite products at a fraction of the cost as in retail stores. The reason Amazon can offer these products so inexpensively is that they have over 12 million items available for sale, and they sell more than 1.6 million items a day to the American population.
On Amazon Australia, you can only find a fraction of the available items, and because Amazon is not selling as frequently, in order to keep making a profit, they cannot offer such extreme discounts.
Australians are complaining across the board that they can find the same product on other e-commerce sites or even in retail stores for less than the price on Amazon. So with unreliable delivery and poor customer service, why would anyone in Australia want to spend more money on Amazon for the same product?
5. Negative Third-Party Seller Reviews
One of Amazon's greatest money-making ventures is offering its platform to third-party sellers to offer their goods, for which Amazon has to do nothing but take a cut of the profit.
However, on Amazon Australia, many third-party sellers have reported that working with Amazon.au is a nightmare. From asking for too much information from the sellers to not supporting them when there is a problem with a customer or delivery, Amazon has dropped the ball in Australia with its third-party sellers.
6. Minimum Warehouses
Amazon only has two fulfillment centers in Australia, which means the majority of the items sold on Amazon.au come from overseas.
Many customers have complained that they ordered brand-name items and instead they disappointingly received knock-offs from China.
In addition to the items not being what the description said they would be, items from overseas take much longer to arrive and often have problems during transit, leading back to everyone's biggest complaint: Packages simply take far too long to be delivered from Amazon to Australia.
7. Australian Government Required Extra Taxes Paid by Consumers
Another reason why Australians are so disappointed with Amazon is that they have to pay tax on their items as opposed to eBay, Google, or in-store retailers, where the taxation is much lower.
The Australian Gov insisted that Amazon collect GST (Goods and Services Tax) on their behalf, which made Amazon's price skyrocket. Of course, this is not Amazon's fault per se, but it is certainly one of the many reasons why Amazon Australia is doing so poorly.
Is Amazon Failing in Australia?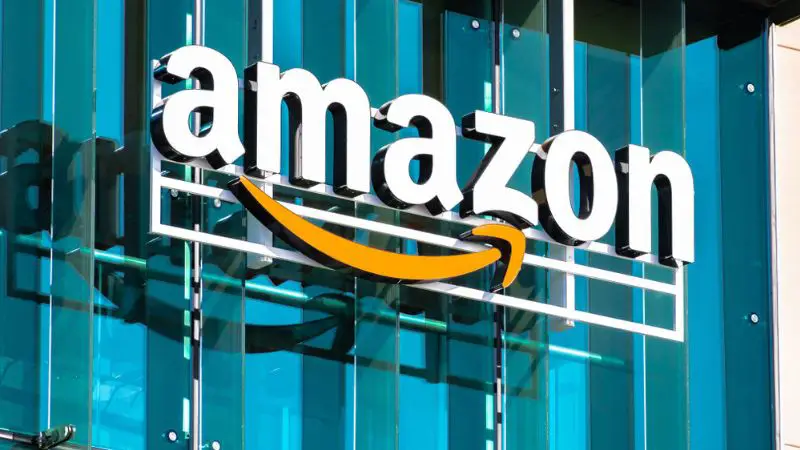 So, how Popular Is Amazon Australia? Well, really not that popular. Most Australians prefer to use eBay, Google shopping, Kogan, and a variety of other e-commerce sites that they can rely on, as well as shopping in stores or on specific websites.
For all the reasons we have listed above, Australians who have attempted to use Amazon are overall really dissatisfied with the conglomerate and have reported that it is unlikely they will use it again.
It's important to note that because both Amazon and Australia are so large, the company still sells over $1 billion of products to Australia every year, but it seems that its customer retention is so unimpressive that that number will likely decrease over the next few years.
Is Amazon Australia Safe?
Amazon is known to be one of the most trustworthy and reliable online marketplaces in the world; however, they are not really holding true to that title in Australia.
Because of their unreliable delivery times, Australians don't really trust Amazon. As well, because finding a customer service representative that can actually help with your problem is seemingly impossible, Australians do not feel like they are in good hands with Amazon.au.
While the site is not technically unsafe, i.e., your financial information will not be stolen, Australians do not feel it is safe to order from the site because they don't believe they will get what they paid for.
Amazon Australia Reviews
Amazon Australia has some of the consistently worst reviews of any Amazon site. No matter which thread you find, you will likely notice at least 10 negative reviews for every 1 positive. And even the positive reviews you do see are pretty lackluster.
This has resulted in an average Trustpilot rating of 1.7 out of 5 based on 213 reviews.
Here is an example of a 5-star Amazon Australia review: "Fast delivery. Simple process."
However, here are a few of the more common 1-star reviews:
"Total scam, I bought an item for my pizza oven, sounded too good to be true? Well it was and when I returned the falsely advertised item I paid $125 for. AMAZON REFUNDED ONLY $38. Amazon admitted the advertised item was misleading but Amazon stole nearly $ 90 au off me. AMAZON=SCAM! Rip off"
"I have had soooooooo many problems with communication. I have cancelled my subscription and yet they are still taking out of my account.
I have sent emails, but the response is soooooo slow. And still the charges being deducted from my bank account!"
"Twice in 3 days, 2 products purchased but not received. Both times products were " handed to the customer". NOT TRUE. This has to be the worst service ever. Will NEVER order from Amazon again."
If you want to read dozens of more reviews to find out exactly how Australians feel about Amazon, you can read them here.
Does Amazon US Ship to Australia?
If you don't want to bother with Amazon Australia, but you do want to get a reasonably priced item from the e-commerce site sent to your Australian address, you can order from Amazon USA and have it shipped directly to you.
However, it is important to note that while your computer or smart device is in Australia, it will immediately navigate you to Amazon.au, not Amazon.com, when you attempt to open the site.
You either need to change the VPN on your computer or have a family member or friend sign in from the USA to place the order.
If you do decide and figure out how to send Amazon US items to Australia, here is what you will experience:
Shipping Time: Standard Shipping as fast as 14 days, Priority Shipping as fast as 7 days.
Pricing: Standard Shipping $4.99, Priority Shipping $13.99
Prime Memberships: Amazon claims that you may be able to use your Prime membership for items shipped from the USA to Australia to get free delivery; however, it is unlikely, and you certainly should not expect your items in two days.
In order to find out which items on Amazon US are eligible to be delivered to Australia, you will need to enter the Australian address and set it as your default before you shop. Then, once you have selected your items, Amazon will let you know how long the delivery will take and how much it will cost, as well as the cost of the GST (Goods and Services Tax) before you place your order so you can approve the details.
Why Is Amazon Shipping So Expensive to Australia?
If you know a bit about geography, you understand that Australia is not only far from the USA, it's incredibly large!
Working with couriers in Australia can be disappointing as it often takes them extremely long to deliver packages throughout the country. So even if you send an item from Amazon USA, it will still need to be delivered to the door by an Australian courier service, which can be expensive and take a long time.
As well, because the Australian government charges a tax on any items arriving from outside the country, you are paying extra for the same item that an Australian may be able to find within the country's borders.
Conclusion
Amazon Australia is receiving incredibly bad reviews due to its long delivery times, expensive products, and disappointing customer service options. In general, although many Australians still buy from Amazon, no one seems very happy with the company or its services.