As the world's largest online retailer, Amazon offers some of the lowest prices on the planet. While some of these low prices may not surprise you, such as on Amazon's private label items, it can be a shock when you see expensive Apple items at a fraction of the cost.
So let's find out: Why are Apple products cheaper on Amazon, and more importantly, are they real?
Why Are Apple Products Cheaper on Amazon?
Apple products are cheaper on Amazon because Amazon pre-orders Apple products in bulk directly from the manufacturer. Buying large volumes of Apple products results in lower prices compared to other resellers. This means that Amazon can sell Apple products cheaper than other online businesses.
In this article, we are going to find out everything there is to know about buying Apple products on Amazon, so you can decide for yourself if you want to opt for that half-off iPhone!
Are Apple Products on Amazon Real?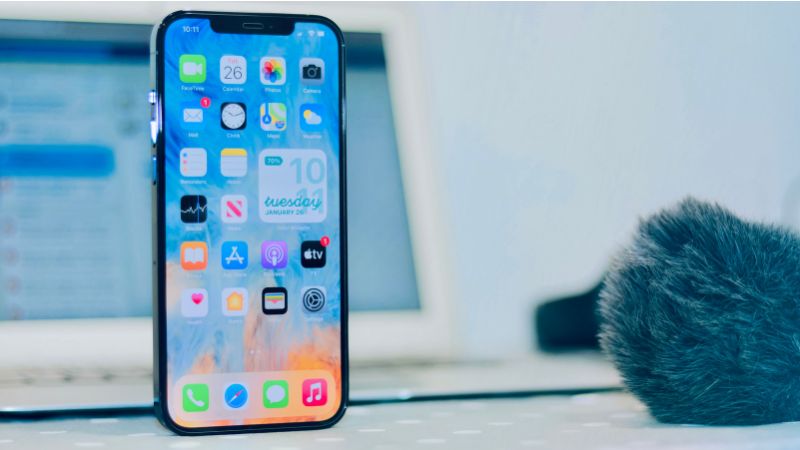 Contrary to popular disbelief, Apple products sold directly from Amazon are absolutely real.
However, it's important to note that not all products being sold on Amazon are sold by Amazon.
There are more than 1.9 million third-party sellers on Amazon worldwide! These sellers can vary from individuals who simply sell on Amazon to make a little extra cash to small to medium-sized businesses whose income is based solely on their Amazon sales.
Either way, these sellers are not Apple Authorized Resellers; therefore, it is not guaranteed that the Apple products they sell are real.
As a rule of thumb, if you want to purchase an authentic Apple product, you should ensure that you are buying it directly from Amazon.
Is It Safe to Buy Apple Products From Amazon in the US?
Amazon is a trustworthy and reliable company, and buying Apple products from Amazon, especially in the US, is extremely safe.
Amazon prides itself on its dedication to the customer, and in turn, it offers a fantastic return policy: if your item was not delivered as described, was not what you wanted, or you even just changed your mind, you can return it within 30 days for a full and immediate refund.
While you can trust that ordering an Apple product from Amazon means you will get an authorized and real Apple device, if there are any problems at all, you can be sure you will get your money back right away.
Is Amazon an Authorized Seller of Apple Products?
Back in the day, you could only purchase Apple products directly from an Apple store or Apple online. However, the company decided to branch out a few years ago and authorize certain online and in-person stores to resell their products.
Amazon is an authorized seller of Apple products, and essentially, buying an Apple product on Amazon is exactly the same as buying it directly from Apple.
Does Apple Match Amazon's Prices?
Apple does not match Amazon's prices, in fact, Apple doesn't price match any company!
The world-renowned tech company doesn't pride itself on being affordable, it prides itself on being the best.
That being said, some insiders have reported that Apple makes so much money off their authorized retailers purchasing in bulk that they also don't offer discounts on their online store because they want to encourage their customers to buy from companies such as Amazon and Best Buy.
Is It Ok to Buy a MacBook From Amazon?
It is definitely OK to buy a MacBook from Amazon! You can find some incredible deals on MacBooks on Amazon, especially on Prime Day, Cyber Monday, or Black Friday.
For a fraction of the cost, you can be the proud owner of a brand new, completely authentic MacBook with just the click of a button, and Amazon will deliver it to your door almost immediately!
It's important to understand that not all MacBooks on Amazon are created equal. Amazon offers several MacBooks that are not new but are instead labeled as "refurbished" or "renewed." While ridiculously cheap, these computers have either been opened or used.
However, in order for a MacBook to land on Amazon's refurbished page, it went through several tests and updates in order to be deemed "like-new." If you decide to purchase a refurbished MacBook from Amazon, you can be sure that it will arrive in perfect condition, with no scratches or marks, with up-to-date technology, and at least 80% of the original battery capacity.
Is It Better to Buy Apple Products From Apple Than From Amazon?
When deciding where you are going to buy your next Apple product, there are a lot of factors to consider. To make your life just a little bit easier, we have constructed a pros and cons table for buying Apple products from either Apple or Amazon.
 
Pros
Cons
Buying From Amazon
Cheaper Price Point
30-Day Return Window
Refurbished Apple Products
Authorized Apple Seller
Prime Deals
Quick Delivery Times
Buying From a Third-Party Seller Could Mean a Fake Product
Only a Year Warranty
New Releases Not Always Available
Smaller Inventory
Buying From Apple
Two-Year Warranty
New Releases Available
Authorized Apple Seller
Larger Inventory
Apple Promotions
Higher Price Point
Only a 14-Day Return Window
Longer Delivery Wait
Hopefully, you now have all the information you need to decide where you are going to purchase your Apple product!
Conclusion
Apple products are significantly cheaper on Amazon because the company orders bulk items ahead of time. As well, because Amazon is such a large company, they do not need to enforce high-profit margins on every item to be financially successful.