One of the best things about ordering from Amazon is its quick delivery and policy that states you absolutely will get your package on the set date, or you may be eligible for a refund.
However, it's important to understand what time Amazon stops delivering packages in order to understand if your package is simply arriving later in the day or will not be delivered on time.
What Time Does Amazon Stop Delivering?
Amazon stops delivering at 10:00 PM; however, if your package requires a signature, Amazon will not deliver past 8:00 PM. While this distinct time frame is given by Amazon, if your package is being delivered by another carrier service, the times may be slightly different.
In this article, we are going to discuss when Amazon will stop delivering in your area, as well as how late Amazon will deliver on the weekends, and how to update your delivery preferences on your account!
What Time Does Amazon Stop Delivering in My Area?
Although the company's site clearly states that they stop delivering at 10:00 PM, this time frame can change based on which carrier is delivering your package and even where you live.
While it's almost impossible to find out when the last delivery will be made to a specific address, you can use the Amazon tracking page to find out where your package is and an estimated time of delivery so you know whether or not it's going to arrive later that same day.
Here's how to track your package from Amazon:
Sign into your Amazon account.
Navigate to Your Orders.
Select Track Package next to your order.
Click See All Updates.
If your item comes with a tracking number and carrier information, you can also track the package on the carrier's website. This option may give a more detailed time as to when exactly your items will arrive at your door.
Amazon uses several different shipping carriers to deliver their packages, including their own Amazon trucks and drivers, FedEx, UPS, and USPS. Each of these companies has a different delivery schedule.
| | | | |
| --- | --- | --- | --- |
| Amazon | FedEx | UPS | USPS |
| 6:00 AM – 10:00 PM | 8:00 AM – 8:00 PM | 9:00 AM – 7:00 PM | 8:00 AM – 5:00 PM |
How Late Does Amazon Deliver on Fridays?
As Friday is considered a standard business day, Amazon will deliver packages on Fridays until 10:00 PM.
However, if your package is being delivered by one of the external companies listed above, the last delivery may be as early as 5:00 PM.
What Time Does Amazon Stop Delivering on Saturdays?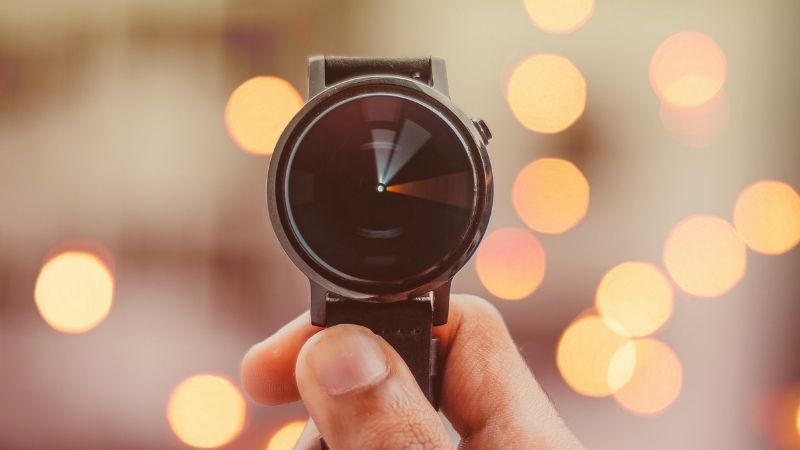 Luckily for those of us waiting for a package, all of the companies Amazon works with deliver on Saturdays! And the time frames are the same as those for standard business days: Amazon stops delivery at 10:00 PM on Saturdays, whereas FedEx will stop delivering at 8:00 PM, UPS at 7:00 PM, and USPS at 5:00 PM.
It is important to note that not all Amazon packages or home addresses will be available for Saturday deliveries, but when you place your order, you will be informed if Amazon plans to have your products delivered on a Saturday or not.
If you live in a metropolitan area, you are far more likely to get a delivery on a Saturday than if you live in a rural area.
What Time Does Amazon Stop Delivering on Sundays?
Sundays are a bit of a guessing game. Technically, each of these companies claims they make deliveries on Sundays and they will stop delivering at the same time as every other day, although many people note that they are less likely to get their packages on a Sunday than a weekday.
Amazon, or any other carrier, will not deliver to business addresses or anyone outside of the metropolitan area on a Sunday.
Once again, the best way to find out if you will receive a delivery on Sunday is to track your order on Amazon.
What Time Does Amazon Stop Delivering in California?
In California, as part of the continental US, you can expect Amazon to stop delivering from Monday through Saturday at 10:00 PM.
If Amazon is using an outside carrier to deliver your package, it may be earlier. And unless you live inside city limits, you shouldn't expect your package to be delivered on a Sunday.
What Time Does Amazon Stop Delivering in the UK?
For those living in the UK, Amazon claims that they will deliver your package anywhere between 6:00 AM and 10:00 PM seven days a week.
Once your package has been shipped, you can track it on Amazon's website in order to find out exactly when it will arrive.
How to Update Delivery Preferences on Amazon
When you place a standard order on Amazon, you are approving the delivery driver to leave your package on your doorstep at any time.
If you want to update your delivery preferences on Amazon to either ensure you sign for the package or select specific days when you do not want the package delivered, you can do so once you have placed your order by following the instructions listed below.
Sign into your Amazon account.
Navigate to Your Orders.
Select the order you would like to adjust.
Click Delivery Preferences.
Select what you would like to adjust from the drop-down menu; this includes weekend deliveries, unattended deliveries, and options to deliver items as available or in a group.
Each order is different, so you will have to specify your needs on every order if you want to ensure you do not get a delivery on the weekends or without a receiver present.
Conclusion
Amazon states that you can expect delivery any time between 6:00 AM and 10:00 PM Monday through Saturday unless the package is being shipped with a third-party carrier, in which case, the deliveries may stop earlier in the evening.