Amazon offers a variety of online services, and it can be tricky to remember what each one actually provides. If you have heard of or seen Amazon Household being promoted to you on Amazon's website, you might have a few questions.
So let's find out exactly what Amazon Household is, including how the service works and even what it costs.
What Is Amazon Household?
Amazon Household is essentially a family share plan for your Amazon Prime membership. It allows two adults, four teens, and four children to use the same Prime membership. With Amazon Household, you can manage what your family listens to, watches, and orders, with all the perks of Prime!
In this article, we will discuss the ins and outs of how Amazon Household actually works, what it costs, how to sign up, and so much more. So keep reading because you are going to be an Amazon Household expert in just a few minutes.
How Does Amazon Household Work
First things first, it's important that you understand exactly what Amazon Household is and how it works.
Amazon Household is an extension of Amazon Prime, allowing several members of your inner circle to use your Amazon Prime account and all its benefits under different logins.
In order to access this service, you can simply opt for the Amazon Household option within your account information (detailed instructions are on the way!)
Once you have signed up for Amazon Household, you can add another adult, four teens, and four children to the account.
The other adult and four teens will have their own email and password to log in and are able to enjoy all the perks of Amazon Prime, including making purchases with two-day shipping, watching Prime Video, listening to Prime Music, ordering from Amazon Fresh, and much more.
The children's accounts will not be allowed to make purchases, and you can enforce parental controls as to what they can listen to or watch.
As a Prime member, you will be able to see everything that the entire household watches or purchases, and all the information is in one convenient place, your Amazon Prime account.
Is Amazon Household Free?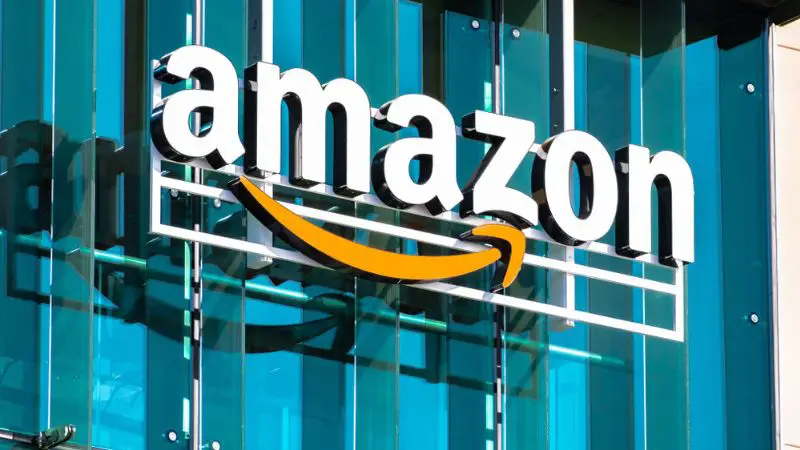 If Amazon Household is sounding pretty great right about now, you may be wondering: Is Amazon Household free?
Great news! Amazon Household is free if you have an Amazon Prime membership. A Prime membership typically costs $14.99 per month or $139 per year, so while the Household extension isn't technically free, there is no extra cost to a service you are already enjoying!
It's important to note that the household needs to be started by an adult with a Prime membership, and while there can be two adults in the Household, only one needs an Amazon Prime membership.
Does Amazon Household Cost More?
As you now know, Amazon Household does not cost more than a standard Amazon Prime membership. There is no price for Amazon Household as it is only available to Amazon Prime members, and with the subscription, it is technically free.
If you don't yet have an Amazon Prime membership and are wondering if it is worth opting for, millions of people can attest to how great the service really is.
In fact, over 200 million users have Amazon Prime, and for the low cost of $139 each year, you can have an Amazon Household account and about a dozen other benefits.
How to Set up Amazon Household
The best part about Amazon Household, besides it being a free service, is that it couldn't be easier to set up!
Here's how to set up an Amazon Household:
Log in to your Amazon Prime account. (Note: The creator of the Household must have a Prime account and be over 18 years old.)
Click the Accounts & Lists icon on the top right corner of the page.
Scroll down and select the option Shopping Programs and Rentals.
Select the Household option.
Follow the prompts to start adding members to your Household!
When adding members to your Amazon Household, it's important to note that while they do not need a Prime membership, the other adult and up to four teens that you might add will all need their own Amazon account to be added to the list.
An invitation to accept will then be sent to their emails associated with the Amazon account, and they will have 14 days to join the Household.
During the "adding members" process, you will be prompted to decide on your specific settings, including if you want to share shipping addresses and payment methods with the various members and even if you want to get text alerts about what your teens are purchasing.
Essentially, any and all personal preferences can be set and adjusted with each member of the Household, and you don't have to remember to do so; Amazon will prompt you!
Can You Use Amazon Household With a Different Address?
You may be surprised to learn that the members of your Amazon Household can use the service with a different address.
Whether you have an adult teen off at college, nieces and nephews who live in a different home, or really anyone that you want to add to your Household with a different address and shipping address, it's no problem at all.
Keep reading to learn if you can share Amazon Prime with a different address.
Do Both Adults Need Prime for Amazon Household?
If you just want to have two adults in your Amazon Household, they don't both need Amazon Prime; only one does.
The other adult does need to have an Amazon account, but they don't need to pay for the membership. You can opt to share the payment of your Amazon Household orders with their payment method, or you can keep all payments on your account.
How Many Adults Can You Add to Amazon Household
Unfortunately, there is no way to add more than two adults to an Amazon Household.
A sneaky way around this tactic is to have an adult create an account but put their birthday so that it looks like they are a teen. Although they may not get all the same features as an adult account, they can be safely added to your Household!
Can Amazon Household Members See Orders?
Amazon Household adults cannot usually see the orders of the other adult member unless you change the preferences to allow it.
Typically, the preferences are set to alert the adult member who created the Household if the teen members make a purchase, but you can also change these settings if you'd prefer.
Overall, Amazon Household adults can see each other and their teen's purchases if they want to, but you can also make all purchases private if that works better for your team.
Can You Set up Amazon Household Without Sharing Payment?
When each Amazon account is added to your Amazon Household, they will each add their own payment method.
While you do not have to use the payment methods from the other members, you cannot technically set up the Household without payment-sharing options.
However, you can create an alert system to see if one of the members uses one of your payment methods for a purchase.
Is Amazon Prime the Same as Amazon Household?
Amazon Prime is not the same as Amazon Household.
Amazon Prime is a membership service that a single member pays for monthly or annually, for which you receive many perks such as Amazon Prime Video, Amazon Prime Music, two-day shipping, free delivery, and much more. 
Amazon Household is an extension option of that membership in which you can include several members of your family or friends so they can also use Amazon Prime's many benefits under your one subscription.
If you do not opt for the Amazon Household extension on your Amazon Prime account, only three users can use your Amazon Prime membership to enjoy the many services on different devices, but they all sign in with your login information.
Can You Be In 2 Amazon Households?
You cannot be in two Amazon Households at one time. Whether you are the account Prime member, the other adult, or one of the teen or child accounts, you can only be connected to one Household.
Why Do I Have to Wait 180 Days for Amazon Household?
If you are attempting to add yourself or another Amazon account to an Amazon Household and Amazon sends an email stating that you have to wait 180 days to be added, it is because you were recently removed from another Household.
As you know, you absolutely cannot be a member of two Amazon Households at the same time, so if you decide to leave one Household for another, remember that you will have to wait 180 days before joining!
Conclusion
Amazon Household is an extension option from Amazon Prime, allowing a member to add one other adult, four teens, and four children to their Amazon Prime. The adults and teens added need to have their own Amazon account, but they don't need to pay for Prime to get the perks.