Amazon has become one of the largest e-commerce stores with a highly competitive online presence. There are many promotional benefits offered to Amazon customers, and courtesy credit is one of them. Here's all you need to know.
What is Amazon Courtesy Credit?
Amazon courtesy credit is a compensation bonus Amazon offers to Prime subscribers who encounter problems while shopping and complain about it. Prime members can only use courtesy credits for digital goods or Amazon products, making them distinct from refund balances, gift card balances, or promo code savings.
Unlike other Amazon rewards and promotional incentives, Amazon courtesy credit is unique. Only Prime members are eligible for this offer, and Amazon decides who gets it. Read on to see why Amazon gives courtesy credits, how to check your courtesy credit balance, and more.
Why Is Amazon Giving Me Courtesy Credit?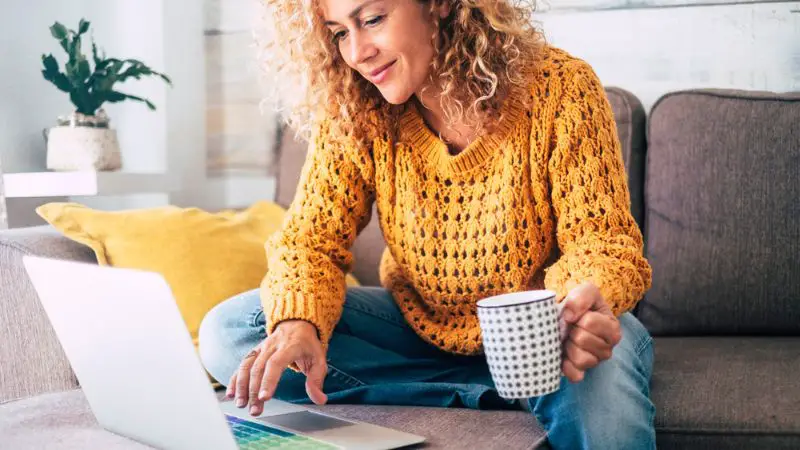 There are different reasons why Amazon is giving you courtesy credits. However, you cannot always tell if Amazon will provide you with courtesy credits or not because courtesy credit is a discretionary tool.
If you order an item, product, or service on Amazon and have bad experiences with the services and products or their delivery, you are eligible for courtesy credits. However, this doesn't mean you will get them.
Amazon may give you courtesy credits for any of the following reasons:
If Amazon makes a mistake during shipping your item or if they failed to issue you a credit you deserved after a transaction. If this happens, Amazon will give you courtesy credits instead of refunding your Amazon account with the extra shipping cost you incurred.
If Amazon fails to process your order in time or if they deliver the goods you ordered later than expected, Amazon may give you courtesy credit.
When you call Amazon to express dissatisfaction with a service they offered, if Amazon is at fault, they will give you courtesy credits to apologize for the inconvenience.
If you're an Amazon Prime member and frequently make purchases in the Toys & Games category. Amazon will give you the option at checkout to either use your prime membership shipping delivery option or a slower option. You may receive Amazon courtesy credits if you choose the Free No-Rush Shipping option.
If you buy an item and gift-wrapping was an additional cost, but when it arrived, the packaging was damaged or missing, Amazon may give you courtesy credits.
It is important to note that in nearly all of these situations, Amazon does not expect you to demand a courtesy credit or feel entitled to one. In other words, these examples aren't a 100% guarantee that you will receive courtesy credits if they happen.
How Much Does Amazon Usually Give In Courtesy Credit?
Amazon operates under discretion about the amount it offers customers as courtesy credits.
There is no guaranteed amount to expect as an Amazon courtesy credit. However, Amazon Prime members who frequently visit the Toys and Games section and opt for slower shipping methods have gotten $5 courtesy credits.
In cases of complaints issued to Amazon, customers have received offers of $5, $10, or more as courtesy credits depending on the inconveniences caused.
While the amount a customer can get as a courtesy credit is discrete, the general average range for courtesy credits is between $1 and $50. Most customers receive an average of $10.
How to Check Your Amazon Courtesy Credit Balance
To check your courtesy credit balance on Amazon, follow the steps below.
Visit Amazon.
Log into your account.
Go to your promotional balance tab.
Go to the Digital Music Credit Balance
Search for the "Courtesy credit" category and click on the "Credit balance" option
You should see all your credit balances displayed. If you log into your account and don't see the "Courtesy credit" category, it may mean you don't have any. Sometimes you may not see any credits here, but they apply at checkout.
Does Amazon Refund Courtesy Credits if You Cancel an Order?
Amazon does not refund Courtesy Credit once an order has been canceled. If you've used your courtesy credit on an item and you cancel the order, Amazon may not repay the credit. However, Amazon may provide you with the option of a refund for eligible items.
For example: Assume you used your credit card and Amazon courtesy credits to make a $30 purchase on Amazon ($20 using a credit card and $10 using courtesy credits). If you request a refund, Amazon will refund your $20 from the credit card but may not refund the $10 in courtesy credits.
Why Did My Amazon Courtesy Credit Disappear?
Sometimes, a mistake may occur where you cannot see your Amazon Credit. One way you can know that you have an Amazon courtesy credit is if you receive an email from Amazon informing you about it.
If you receive an email notifying you about getting courtesy credits, but t doesn't reflect in your credit balance, you can still buy eligible items with the courtesy credit at checkout. If you still cannot see and use your courtesy credit, contact Amazon customer care service to complain.
What Can I Use Amazon Courtesy Credit On?
After receiving courtesy credit from Amazon, some items are ineligible for purchase using the courtesy credit. The items that you can use your Amazon courtesy credit on include:
Digital items from Amazon include Kindle eBooks and magazines, films, and music.
Apps.
Music downloads through Prime.
Items sold and shipped by Amazon.
Products sold and shipped by third-party sellers aren't eligible for purchase using the Amazon courtesy credit.
You can only use the Amazon Courtesy credit to purchase eligible items sold and shipped by Amazon. Once you checkout, the courtesy credit will be deducted from your purchase.
Does Amazon Courtesy Credit Expire?
There are no terms and conditions regarding Amazon's courtesy credits, so it is difficult to determine whether or not they expire. But since courtesy credits are not like coupon codes, they may not expire as quickly.
But since Amazon courtesy credits may expire after a period, you should use them as soon as possible. When you get an email that you have been rewarded with a courtesy credit, the email may contain when the credit would expire. You can also call customer support to confirm.
Conclusion
Amazon courtesy credits are intended to compensate Prime members who encounter difficulties while shopping on Amazon. Amazon courtesy credits amount range from $1 to $50 for use to purchase qualifying items sold and shipped by Amazon sellers. Since courtesy credits are one-time use credits, you may not get refunds.
Welcome to CompanyScouts! I am Jake, the founder of CompanyScouts. I hold an Msc in Economics and Business Administration. With a deep interest in the consumer segment, I strive to help people get to know their favorite companies even better.