Many customers worldwide prefer to shop on Amazon, thanks to its convenient platform and millions of available products.
However, sometimes, customers may feel that Amazon is evasive about the status of their items. An example is when an Amazon Order Status shows "Shipped." What does "Shipped" mean on Amazon?
What Does "Shipped" Mean Amazon?
When your order status shows "Shipped" on Amazon, it means that your item or Amazon package has left the warehouse or seller's possession. So, your package is already loaded on a truck and en route to the nearest distribution center to you, where the delivery driver will pick it up.
Keep reading to find out everything you need to know about the "Shipped" Order Status on Amazon, how long it will take you to get your package after it has "Shipped," how to track it, and more.
Does "Shipped" Mean Delivered?
If your Order Status shows that your order is "Shipped," it does not mean that your Amazon package has been delivered. A package is considered "Shipped" once Amazon has loaded it on a truck at the warehouse and taken it to the final distribution center.
So, "Shipped" means that your Amazon package could be anywhere between the fulfillment center and the location where the delivery driver will pick it up.
Contrarily when Amazon shows an Order Status as "Delivered," it means that the delivery driver has dropped off the package at the delivery address and has updated all relevant tracking systems to that effect.
How Long Till I Receive My Order After Amazon Has Shipped It?
Amazon standard delivery typically takes 3 to 5 business days, but for Prime members, delivery takes 2-3 business days. Also, Amazon offers free shipping, typically in 5-8 business days.
So, if Amazon says that your order or package has been "Shipped," you can expect to receive your order within 24 to 48 hours. Since the package is already at a local distribution center, the last step is for a delivery driver to pick it up. When this happens, your Order Status changes to "Out for Delivery."
How soon you receive your package after it has shipped can depend on the number of deliveries your local distribution center has to make, the delivery service in use, your shipping speed preference, and the location of your address.
You can also track your package in real-time, so you know when it will arrive or at least get a close estimated delivery time.
Does "Shipped" Mean That I Will Receive My Package From Amazon Today?
"Shipped" does not mean that you will receive your package from Amazon today.
When a package is marked as "Shipped," it is on a truck and is on its way to the last distribution point. Since this package could be anywhere between the fulfillment center and the destination terminal, you may not receive the package on the day it ships.
So, you should not expect to receive your package from Amazon on the day that the Order Status changes to "Shipped."
The distance between your home and the delivery facility, the length of your delivery route, and how many deliveries Amazon has to make in your area can all impact how quickly your package gets to you.
What Does It Mean That My Package Is "Shipped With Amazon"?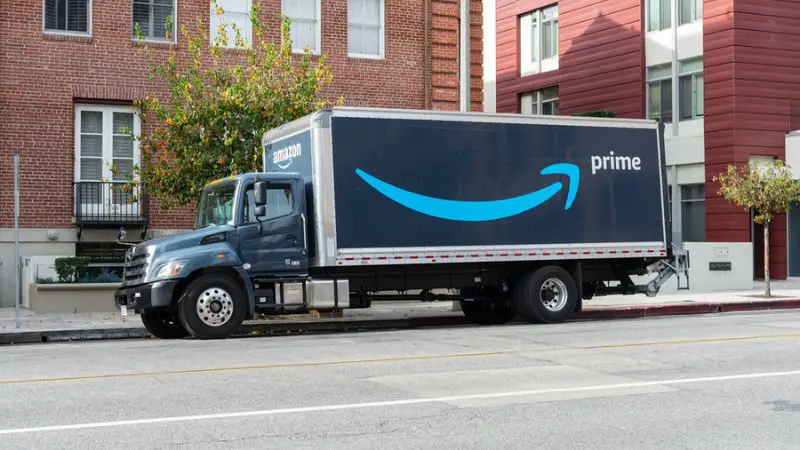 When it indicates on your order that it was "Shipped with Amazon," it means Amazon itself made the delivery using its Amazon Logistics division. An order shipped by Amazon Logistics could also read "AMZL_US" instead of "Shipped with Amazon."
Amazon Logistics (AMZL_US) is Amazon's last-mile delivery service employed to deliver packages to the address of customers. Amazon may not always use its logistics for deliveries but as a complimentary service to partner shipping companies like USPS, FedEx, and UPS.
Amazon Logistics is currently unavailable everywhere, which is why not all Amazon customers will see the "Shipped with Amazon" status. For example, if Amazon has to make deliveries to a rural area, it may have to deliver using USPS and not Amazon Logistics (USPS has a broader reach).
If this is the case, Amazon will inform you that a third party will send the shipment.
How to Track Packages That Are Shipped With Amazon
Amazon allows you to track packages that are shipped with Amazon. Usually, Amazon will give your package a special identification code called the Amazon tracking number, upload it to the order page, and send it to your email.
Amazon will do this when your item has been picked, packaged, and shipped. You will receive an email from Amazon that lets you know when your order has been shipped and informs you of the delivery date.
Amazon scans the ID at each location where the package is delivered and sends the feedback to you, providing you with real-time tracking of where your package is.
Here's how you can use your Amazon tracking number to track your Amazon deliveries.
Log into the Amazon website with your account.
Click on Accounts & Lists in the top right corner 
Select Your Orders.
A list of your current and past orders will show
Click on order you want to track
Click Track Package
If you can't find your package on the page, here's what to do.
Go to the Amazon website or app.
Check out the Orders section.
Choose the order, then verify it. Your tracking number will automatically be entered.
Select Track Package.
Go to the Missing Packages page if you can't find any information there. There, you can learn about the packages that Amazon missed.
If your order doesn't have a tracking number, take these simple steps to find out where it is.
Identify the Amazon order number. It typically has the format XXX-XXXXXX-XXXXXX
Go to the My Orders page. Copy the Amazon URL, then paste it.
After completing these steps, you will receive information detailing where your package is (and has been) and the time it was there.
Note that orders that have not yet been shipped cannot be tracked.
Conclusion
When your order is marked as "Shipped" on Amazon, the package has left the warehouse or fulfillment center and is en route to your local distribution center. If your Order Status says "Shipped," you may not expect to have the package delivered to you on that same day.
Welcome to CompanyScouts! I am Jake, the founder of CompanyScouts. I hold an Msc in Economics and Business Administration. With a deep interest in the consumer segment, I strive to help people get to know their favorite companies even better.