With all the different streaming services available, it can be hard to keep up! Peacock TV is certainly making a name for itself in the industry with hundreds of TV shows and movies from NBC and several other of your favorite channels.
While you may already know that there are several services like this available on Amazon Prime, let's find out if Peacock is free with Amazon Prime.
Is Peacock Free With Amazon Prime?
Peacock is not free with Amazon Prime as the two streaming sites cannot be connected or paired. In order to enjoy Peacock TV, you will need to download the Peacock app on a supported device. Luckily, Peacock is always free, with advertisements, for everyone!
If you want to understand everything there is to know about Peacock TV, including whether or not it is available on Amazon Prime, how to get it for free, and whether or not Peacock is available on Amazon Firestick, keep reading! This article has it all!
Is Peacock Available on Amazon Prime?
Peacock is NBC's popular streaming service which was released in 2020 and offers the channel's beloved TV shows and movies as well as a variety of classic titles and new releases.. At this point, almost every channel has its own streaming offering of some kind in order to keep up with consumer demand.
While many of these channels are available on Amazon Prime Video with an Amazon Prime membership, Peacock TV is not one of them.
In fact, Peacock and Amazon Prime do not have any relationship, and in order to access the thousands of hours of entertainment on Peacock TV, you need to download the Peacock app on an available device such as a smartphone, tablet, computer, TV, or streaming device.
How Much Does Peacock Cost on Amazon Prime?
Because you cannot access Peacock on Amazon Prime, it is impossible to say how much Peacock costs on Amazon Prime.
The Peacock app is free to download on most devices (as we will learn in a following section) and once you have access to the app, you can always enjoy Peacock for free, even if you don't have Amazon Prime!
Peacock offers the majority of their titles for free, as long as you don't mind watching your favorite TV shows and movies with commercials throughout.
There are also two other subscription options with Peacock: Peacock Premium and Peacock Premium Plus. With Peacock Premium, you will pay $4.99 to gain access to every show and movie the service has to offer, but you will still have to watch commercials. While with Peacock Premium Plus, you will pay $9.99 per month; however, everything on the site is available without any commercials.
How Do You Get Peacock on Amazon Prime?
You cannot get Peacock on Amazon Prime, but luckily, getting Peacock, no matter which subscription plan you want, is incredibly easy!
In order to enjoy Peacock, you first need to download the Peacock app on a compatible device. Here is a list of the options you can use to watch Peacock TV:
Apple TV
Roku
Fire TV
Chromecast
Air TV
Smart TVs
Android
iOS
Xbox One
PlayStation 4
Firestick
Once you've downloaded the free app, you can start enjoying your Peacock subscription right away just by signing in with your email and password.
How Do You Get Peacock on Amazon Firestick?
It's important to note that before you will be able to enjoy Peacock TV on an Amazon Firestick, or any other device for that matter, you first need to sign up for the service on a web browser.
Unlike other apps, there is no way to make a profile on the actual app, you need to already have your subscription set up so you can sign in with your personal information.
Once you have navigated to PeacockTV.com, made a profile, and chosen your membership (free, Premium, or Premium Plus), you can then use your email and password to sign into the app on your Firestick.
In order to get the Peacock app on your Firestick, simply open the app store, search Peacock, and download! That's all there is to it.
The Peacock TV will appear on your home screen, and you can now enjoy thousands of hours of your favorite NBC programming along with various other titles with just the click of a button.
How Do I Get Peacock TV for Free?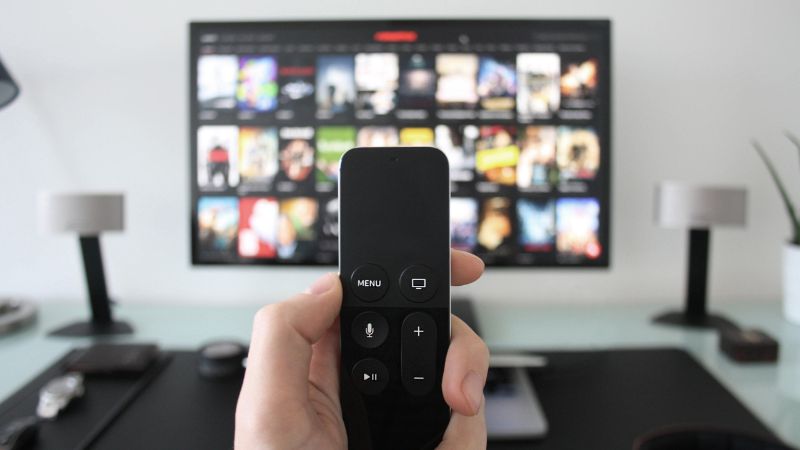 With most other streaming services, it can be quite challenging to get your favorite shows and movies for free. While some have a 7-day free trial or are available if you already have a membership through Amazon Prime or other online services companies, Peacock offers its free service to absolutely everyone!
You do not need to have another subscription in order to enjoy Peacock TV's thousands of titles for free; all you need to do is sign up on PeacockTV.com.
There are two downsides to watching Peacock TV for free. One is that your entertainment will be interrupted intermittently by commercials. However, the ads may certainly be worth it to be able to access some of your favorite shows or movies whenever you want to without paying any money at all!
The other is that not all the titles on Peacock TV will be available to you if you only opt for the free service.
The good news is that you will be able to see the other options that are available with Peacock Premium, so if you find yourself searching and notice there are a lot of shows and movies you want to watch, all you have to do is return to PeacockTV.com and change your membership from free to Peacock Premium, or Peacock Premium Plus if you are sick of those commercials!
Conclusion
Peacock TV is not free with Amazon Prime and cannot be accessed through Amazon Prime Video. However, Peacock TV is free for everyone who signs up on PeacockTV.com. Peacock Premium and Peacock Premium Plus are also available if you want to pay for extra titles and ad-free entertainment.
Welcome to CompanyScouts! I am Jake, the founder of CompanyScouts. I hold an Msc in Economics and Business Administration. With a deep interest in the consumer segment, I strive to help people get to know their favorite companies even better.