Over 200 million people have Amazon Prime subscriptions around the world, and the reason why it is so popular is that this membership comes with a ton of fantastic benefits. Amazon Prime Video, Amazon Music, 2-day free delivery, and so much more are included with a low monthly subscription.
But you might be wondering if you can watch HBO Max on Amazon Prime and, more importantly, if HBO Max is included with Amazon Prime payments!
Is HBO Max Free With Amazon Prime?
HBO Max is not free with Amazon Prime, and unfortunately, it is no longer available as an add-on to your Amazon Prime account. You can pay a subscription fee to add HBO Max to your Amazon Fire Stick or on a web browser, just not through your Amazon Prime.
In this article, we will discuss how to get HBO Max without Amazon Prime, what it will cost, and even which Amazon devices it is compatible with. So keep reading; everything you need to know about enjoying HBO Max (without Amazon Prime) is right here!
Does HBO Max Have a Free Trial With Amazon Prime?
Unfortunately, Amazon and HBO terminated their relationship in September of 2021, and because their partnership ended so recently, there is a lot of confusing information on the internet that states you can have HBO Max on your Amazon Prime subscription.
The bottom line is that there is no way to access HBO Max through an Amazon Prime membership.
Not only can you not add HBO Max to Amazon Prime, but you also can't have a free trial just because you are an Amazon member.
There are 2 other streaming sites and cable companies that do offer an HBO Max free trial:
HBOMax.com does not offer a free trial before signing up for the service; if you do not have Hulu or Direct TV Stream, you are out of luck and do not have access to a free HBO Max trial.
Can You Get HBO Max on Amazon Prime?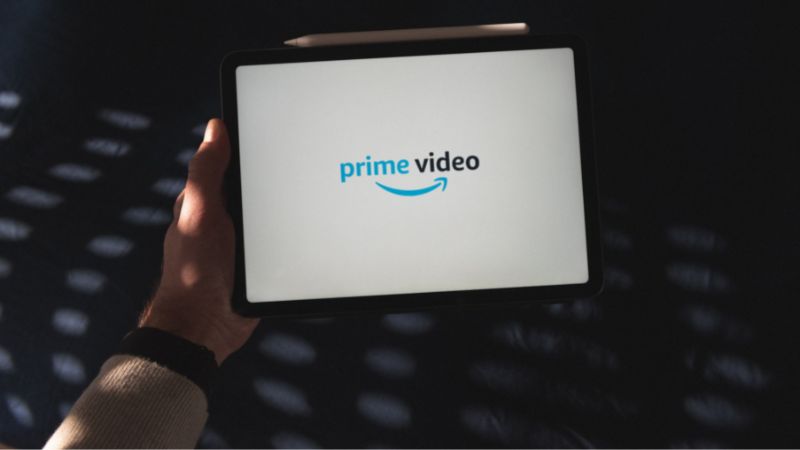 Although you could get HBO Max on Amazon Prime as of last year, in [year], you definitely cannot get HBO Max on Amazon Prime.
With these giant companies constantly changing their relationships, partnerships, and collaborations, it can be challenging to keep up as a consumer. And there is nothing to say that next year, you might be able to once again get HBO Max on Amazon Prime, but for now, they are completely separate entities that cannot be combined.
How Much Is HBO Max on Amazon Prime?
HBO Max is not available on Amazon Prime. The 2 separate services require their own monthly or annual subscription payments in order to enjoy their endless entertainment.
An Amazon Prime membership costs $14.99 per month or $180 a year unless you have a special student or government-assisted discount.
Separately, an HBO Max subscription costs $14.99 per month for ad-free entertainment. You can opt to only pay $9.99 per month if you don't mind watching commercials with your videos.
How to Add HBO Max to Amazon Prime
Although you may still be able to find directions online that dictate how to add HBO MAx to your Amazon Prime, unfortunately, it is not currently possible.
These articles are outdated as Amazon and HBO no longer have a relationship that allows subscribers of Amazon Prime to access HBO Max without their own separate subscription.
Where Can I See HBO Max With Amazon?
Luckily for those of us who use Amazon TVs or streaming devices, HBO Max is still available as a separate app on Amazon devices!
You may or may not already know that Amazon has segued from being simply an online marketplace and services provider to actually producing its own products. While Amazon does not manufacture these items itself, they have hundreds of plants around the world that create the private-label items the conglomerate sells on its site.
In addition to electronic accessories, home decor, furniture, and a variety of other products, Amazon also has its own brand of televisions, tablets, and streaming devices under the name Amazon Fire.
Here are the Amazon devices that are compatible with HBO Max:
Amazon FireSticks
Amazon Fire TVs
Fire Tablets
On each and every one of the models within these device categories, you can enjoy HBO Max, if you have a subscription, through the HBO Max app.
All you need to do is navigate to the app store on your device, download the HBO Max app, and either sign up or sign in with your HBO login information to watch all the titles HBO Max has to offer on your Amazon Fire device.
Is HBO Max Cheaper on Amazon Fire Stick?
Once again, Amazon used to offer a discount for HBO Max on their devices, such as the Firestick, but they don't anymore.
In [year], signing up for an HBO Max subscription is exactly the same price whether you watch it on an Amazon Firestick or any other device, such as a laptop, tablet, or various other name-brand smart TVs.
HBO Max costs $14.99 per month unless you opt for the version which includes four minutes of commercials per one hour of entertainment, for which you'll only pay $9.99 per month.
The HBO Max app is free to download on the Amazon Firestick; however, it is also free on every other device with an app store, and you can't use it for anything unless you have an HBO Max membership.
The bottom line is that HBO Max is not cheaper on Amazon Fire Stick, but it is also not more expensive than any other streaming device!
Conclusion
HBO Max is not only not free with Amazon Prime, but it is also not available as an add-on to your membership. Amazon and HBO disintegrated their relationship in September 2021, and now, in order to enjoy both services, you will have to pay separate monthly subscriptions.