There are a lot of streaming sites to choose from these days, and if you want to enjoy British television and movies, there is no better option than Britbox. The site offers all of the nation's favorite programs as well as popular channels that you can't find anywhere else.
However, if you already have Amazon Prime and want to enjoy Britbox without paying another monthly subscription, you're probably wondering: Is Britbox free with Amazon Prime?
Is Britbox Free With Amazon Prime?
While Britbox is not free with Amazon Prime, you can opt to add the service to your existing subscription for $6.99 per month if you live in the USA and £5.99 per month if you live in the UK. There is no discount on buying Britbox via Amazon Prime.
If you want to find out how to get Britbox on your Amazon Prime, whether adding the subscription saves you any money, and even how to get Britbox for free, keep reading! This article has everything you need to know.
Can You Get Britbox on Amazon Prime?
You absolutely can get Britbox on Amazon Prime! Whether you live in the UK, USA, or Canada, you can add Britbox as a channel on your Amazon Prime Video.
With this service, you will be able to enjoy some of Britain's most popular television channels, as well as the best TV shows and movies that the country has to offer at any time, anywhere!
How Much Is Britbox on Amazon Prime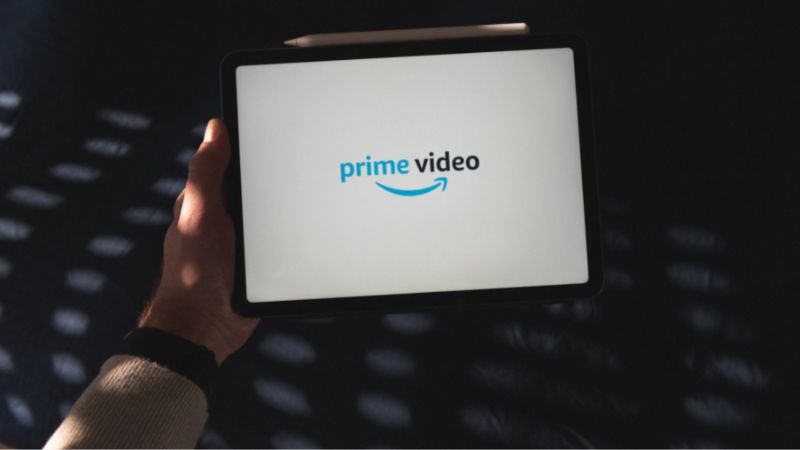 If you decide to add Britbox to your Amazon Prime (instructions in a following section), you will first want to know how much it is going to cost.
As you now know, the streaming service is not free, even if you already have an Amazon Prime membership. In addition to whatever you pay for Amazon Prime, in order to connect Britbox to the service, you can pay either $6.99 per month or $69.99 annually, which will save you about $14.
If you live in the UK or have a UK Amazon Prime account, adding Britbox will cost £5.99 per month or £59.99 annually.
Is Britbox Cheaper With Amazon Prime?
Unfortunately, adding Britbox to Amazon Prime instead of signing up separately does not make the service any cheaper.
The pricing is identical whether you have Amazon Prime or not; however, adding Britbox to your Amazon Prime can be more convenient as all of your entertainment will be in one place, and you will only have to follow a few simple steps to add it on as opposed to signing up for an entirely new service.
How Do I Add My Britbox Subscription to Amazon Prime?
If adding a Britbox subscription to your Amazon Prime is sounding pretty good right about now, it's time to find out exactly how you can make it happen!
Luckily, adding Britbox subscriptions to Amazon Prime couldn't be easier; just follow these simple instructions:
Sign in to your Amazon Prime account on the app or a web browser.
Click on the Accounts & Lists menu on the top right corner of the page.
Click on the Prime Video option from the drop-down menu.
Select Channels.
Find Britbox and click to select.
Select to start a free 7-day trial.
Enter your information.
Click State Free Trial.
That's all there is to it! You will now be able to enjoy Britbox from your Amazon Prime Video app on your smartphone, computer, TV, or tablet. Once the free trial is over, Amazon will automatically start charging your card for the monthly or annual subscription, depending on how you typically pay for Amazon Prime.
Is Amazon Prime Britbox the Same as Britbox?
Great news, Amazon Prime Britbox is the same as signing up for Britbox separately! You will receive all of the same programs and channels and pay the exact same subscription fees.
As well, you don't need to have two monthly subscriptions and various apps to find your favorite videos and shows; you will be changed by Amazon for both memberships at the same time, and you can search your Prime Video for Britbox programming in seconds.
When you open your Amazon Prime Video, all you need to do is select the Britbox channel to enjoy everything the service has to offer.
What Channels Do You Get With Britbox?
In addition to all of Britain's most popular TV shows and movies, you will also receive access to some of the country's prominent channels.
Here are the channels you get with Britbox:
Channel 4
Channel 5
Beeb
Film 4
BBC
ITV
On these various channels, you will find shows such as Downton Abbey, Broadchurch, Death in Paradise, Love Island, and The Responder, as well as many of Britbox's original series. You will also have access to movies such as The Inbetweeners 2, Bugsy Malone, Carry on Camping, and Oliver Twist. You can even enjoy live programming from these British channels on Britbox!
How Do I Get Britbox for Free?
While it is not possible to get a subscription to Britbox for free, you can opt for a 7-day free trial through Amazon Prime.
If you choose to cancel Britbox before your paid subscription starts, i.e. before the 7-day free trial is up, you can technically enjoy Britbox for free, but only for a week!
If you live in the UK, there is an option that is available if you are a BT customer to opt for 6 months of free Britbox, after which your subscription will be added to your BT broadband monthly bill.
Luckily, you can cancel Britbox at any time, so even if you miss the window to cancel before paying your first monthly installment, you can simply cancel next month and only have to pay $6.99!
Conclusion
Britbox is not free with Amazon Prime; however, you can easily add it to your membership for a monthly fee of $6.99 for US Prime members and £5.99 for UK subscribers. Adding Britbox to Prime doesn't save you money, but all your entertainment in one convenient place!