Amazon makes returning unwanted, damaged, or incorrect items extremely simple. The return policy ensures that you can send anything back within 30 days of purchase for a full refund.
But you might be wondering how to return heavy items to Amazon and whether or not the same return options are available for large items.
How to Return Large Items to Amazon
To return a large item on Amazon, you first need to initiate the return on the website and select your return method preference from the list of available options. While Amazon usually provides several options for large items, the methods may be limited due to the size of the package.
Luckily, initiating a return for a large item is the same as any other item on Amazon; here's what you need to do:
Log in to your Amazon account.
Click the Accounts & Lists menu on the top right corner of the page.
Select Your Orders.
Click the item you wish to return.
Select Return or Replace Item.
Follow the prompts to answer why you are returning the item.
Choose from the preferred return methods available for the large item.
Follow the instructions to return the item to Amazon.
In this article, we are going to go through the various methods which may be available to you to return a large item to Amazon, as well as if there are size limits for returns and if you can return a large item to Amazon without the original packaging.
1. The Package is Picked Up from Your Home
Depending on how large the package is, Amazon may only offer you one return option: to have the package picked up by a special delivery team from your home.
If that is your only option, it's important to understand that you will need to prepare the item yourself for shipping, either in its original packaging or in a safe-to-ship box. You need to ensure it is safely contained so it is not damaged during transport, as you may not receive a full refund if it does not arrive in pristine condition.
As well, you need to adhere to the shipping label that Amazon sent you to the box in an easy-to-read location. You will also likely need to be present for the pickup because you may be required to sign for it.
2. Drop-Off the Package at an Amazon Hub Location
Amazon will only offer drop-off options if the item does not surpass the size limit for individual locations.
Many large items are not available to be dropped off at Amazon Hub locations, but some are! Luckily, you don't need to guess; if you see the option to return the item to an Amazon Hub location, it is allowed.
Amazon Hub locations are very easy to use, and Amazon will give detailed instructions when you initiate the return. However, you should know that with this option, you still need to prepare the package for shipping and adhere the shipping label to the box.
3. Drop-Off the Package at a Kohl's Store
One of the easiest ways to return an item to Amazon is through a Kohl's store. The reason why so many Amazon users opt for this choice is that they do not need to package the item or print a shipping label; you can simply bring the item as is, and Kohl's will do the rest.
Once again, Amazon knows how large the item is that you are attempting to return, and the site will not offer a Kohl's drop-off as an option if it is too large to be accepted there.
So if your large item can be returned at Kohl's, Amazon will let you know, and it may just be the easiest option!
Is There a Weight Limit for Amazon Returns?
There is a weight limit for standard Amazon returns; packages cannot weigh more than 50 pounds in order to safely be returned to Amazon without special shipping instructions.
That does not mean that you cannot return an item over 50 pounds to Amazon; it simply means that you will need to have a special pick-up team come to your home to safely move the package to the truck.
When you launch the return on Amazon, the site knows if the item is over 50 pounds, and they will only allow you to opt for a special team to come to pick up the item. That means you will select a pick-up time and will have to be home to supervise the pick-up.
Here are a few Amazon items that can be over the weight limit:
Mattresses
Large TVs
Kitchen Appliances
Washing Machines & Dryers
Heating & Cooling Appliances
Is There a Size Limit for Amazon Returns?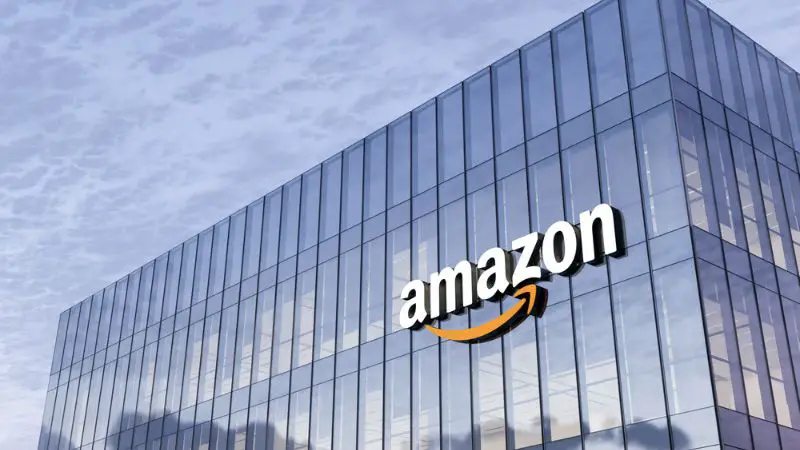 Technically, there is no size limit for an Amazon return. If it was sent to you by Amazon, it can be sent back to be returned.
However, as you now know, if it is an extremely large item, the only option for returning it will be to have a special delivery team come to your home to pick it up at a set time and date.
This ensures the safety of the delivery people, i.e., they do not try to lift an item that is too heavy or large without assistance, as well as keeping the item itself safe from being damaged.
Can You Return Large Items to Amazon Without Original Packaging?
Returning large items to Amazon shouldn't be any more challenging than returning a regular-sized item. If you follow the instructions listed above, Amazon will ensure that your large items are safely picked up and returned to the warehouse so you can receive a full refund.
And the best news is that Amazon's large item returns do not need to be in their original packaging. As long as the box is safe to ship and it is not much larger than the item itself, you should be good to go!
Conclusion
To return large items to Amazon, simply navigate to the Your Orders menu, select the item, and initiate the return. Amazon will prompt you with the available pick-up methods for the return, which may be limited due to the size and weight of the item.