Amazon is known as a worldwide online marketplace and services conglomerate. However, you may be wondering exactly what worldwide means, and more specifically: Is Amazon operating in Colombia?
In this article, we will answer all your questions about whether or not you can still use Amazon and get it shipped to Columbia.
Does Amazon Ship to Colombia?
Amazon certainly does ship to Colombia! Whether you are in the USA and want to ship internationally, or you are in Colombia and want a package sent to your current address, most items are eligible to be sent to Colombia and some are even free to send.
If you want to learn everything there is to know about shipping to Colombia from Amazon, including the cost and the return policy, keep reading! You will be an expert on shipping to Colombia in just a few minutes.
How To Send Amazon Items to Colombia
Before we dig into the details of how long it takes and how much it costs to ship to Colombia on Amazon, you will first want to know how you can make it happen!
If you have an Amazon or Prime account, you can opt to ship items to Colombia either from the USA or if you live or are staying in Colombia.
Essentially, it doesn't matter where you sign on; as long as you change your shipping address to a Colombian address and set it as the default, Amazon will only show items that are eligible to be sent to Colombia.
Here's how to change your address to Colombia on your Amazon account:
Open Amazon.com and sign in with your Amazon account information.
If you are in Colombia and do not read Spanish, translate the page by clicking on the flag next to the search bar and selecting English.
Click on the Accounts & Lists menu on the top right corner of the page.
Select Your Accounts.
Under the Ordering & Shopping Preferences menu, click Your Addresses.
Select Add New Address.
Enter your Colombian address.
Click Set As Default.
Now, as you shop on Amazon, you will only be able to view items that are able to be delivered to that address in Colombia!
How Long Does Amazon Take to Ship to Colombia?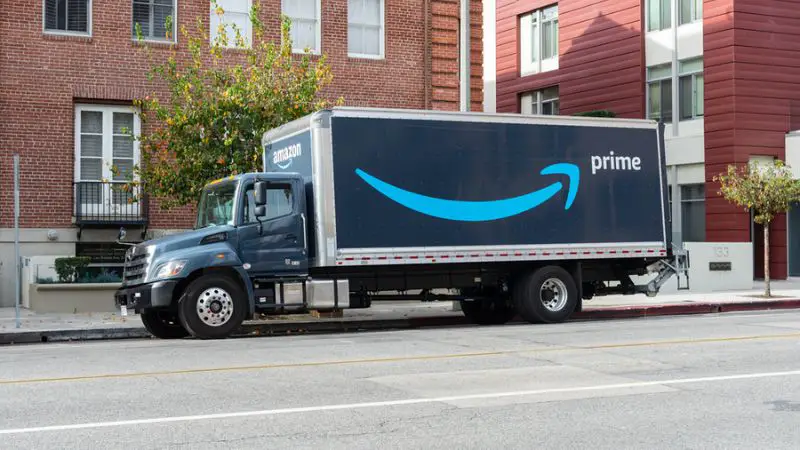 How long Amazon takes to ship an item to Colombia depends on where it is coming from. While Amazon does have warehouses in South America, most of the items will be sent from fulfillment centers in the United States.
Amazon claims that shipping to Colombia will take as fast as 8 days for standard shipping and as fast as 6 days for priority shipping, which does cost a little extra.
It's important to note that the expected delivery time may be slightly less accurate than when you order to an address in the USA, so it's vital that you give the package a few extra days to arrive in Colombia than what Amazon claims.
Does Amazon Ship Free to Columbia?
When you ship packages internationally, you can almost always assume there will be a delivery fee; however, Amazon actually does ship free to Colombia for certain items!
Amazon's only rule requires that the item costs more than $35, but not all items over $35 are eligible. When you select your products for purchase, Amazon will clearly state whether or not it is available for free shipping to Colombia.
If it does not qualify for free shipping, the shipping fee will be listed before you continue to place your order.
How Much Does Amazon Charge to Ship to Colombia?
There is no set price for how much Amazon will charge to ship to Colombia.
While it could be free, the shipping price will depend on the item itself, where it's being shipped from, where in Colombia it's being shipped to, and your delivery preferences.
Standard shipping can start at $8.99, while priority shipping can start at $13.99; however, these are just ballpark figures, and it could be completely free or more expensive, so remember to read the shipment fee carefully before placing an order.
Does Amazon Prime Work in Colombia?
If you have moved to or are traveling in Colombia, you may want to know if Amazon Prime will work while you're there.
Luckily, the answer is yes, Amazon Prime will work in Colombia, but it may work slightly differently. While Prime Video and Prime Music will be available, you will have access to different songs, movies, and TV shows than you would in the USA.
As well, while you may receive free delivery with your Prime account in Colombia on some items, it is not guaranteed as some items will be shipped internationally.
With a Prime account in the United States, you can typically expect your packages to arrive within 1-3 business days, but when using your Prime account in Colombia, you should expect slightly longer wait times of up to 6-10 days.
Is There Amazon in Colombia?
Amazon is in Colombia; the company launched the Amazon Colombia website in 2018.
All you need to do to use Amazon in Colombia is open the Amazon app or access Amazon.com on your web browser and sign in with your account information! You do not need to create a new Amazon account for Amazon Colombia; your American account will work just fine.
Can I Buy an Amazon Gift Card for Someone in Colombia?
Absolutely, you can buy an Amazon Gift card for someone in Colombia! They will be able to use the card on the Amazon Colombia website no matter where it was purchased.
You can either send the card online via their email or the old fashion way in the mail. Either way, your Colombian friend will certainly be able to get a lot of great items with an Amazon gift card!
Import Fees When Delivering From Amazon in Colombia
There's more good news about shipping to Colombia from Amazon: you do not have to pay import fees.
However, you may need to pay a VAT (value-added tax), which can vary from item to item but usually costs around 19% of the sale.
Once again, Amazon will add this fee to your payment before you place the order, so you don't end up paying more than you wanted to send an Amazon item to Colombia.
Amazon Colombia Return Policy
The Amazon Colombia return policy is the same as the return policy in America: shoppers have 30 days to return an item to Amazon if it was damaged, different from its description, or if they simply changed their mind, for a full refund.
It's important to note that for packages that are shipped internationally, you may be responsible for paying the return shipping fee; it just depends on what the problem was.
When you initiate a return on Amazon.com, the site will inform you how much it will cost to return the item before you press confirm so you can decide if it's worth keeping it or paying to send it back.
Conclusion
Amazon ships to over 100 countries, including Colombia. While most items ship from international warehouses, Amazon claims that many items over $35 are eligible for free shipping to Colombia. If they are not eligible, you may have to pay a shipping fee, but it will vary depending on the item.