Amazon provides its customers with information about items' pricing, estimated delivery date, and other important details on its order page. However, some customers prefer a physical Invoice, Receipt, Packing slip, etc., alongside their package.
Are you wondering if Amazon includes an invoice with a package? Read on to find out.
Does Amazon Send an Invoice With a Package?
Most Amazon packages do not come with physical invoices. However, Amazon sends an invoice to a customer's registered email after purchasing and paying for their order. Customers who need physical invoices can print their invoices from their email if they need one for tax purposes or other reasons.
It's not uncommon to wonder whether Amazon will include a physical invoice in your package when they deliver it. Read on to find the invoice for an Amazon order and whether or not Amazon includes an invoice, packing slip, or any other payment information in the package.
How to Find the Invoice for an Amazon Order
Amazon accounts save a digital record of customer orders, enabling users to retrieve an online copy of their Amazon invoice at a convenient time. A standard invoice includes the list of the goods, quantities, and prices approved for the seller's goods or services to the customer.
To find and print an Invoice for your Amazon order:
Sign in to your Amazon account to access the "your order" page.
Click "Returns & Orders" in the top right corner of the screen.
Search for your order and select the "Order Details" button to view the "Order Details" page.
You will receive a PDF of the first invoice when you select "Invoice" from the drop-down menu at the top right of the page.
Pick the printer option in the PDF viewer.
Print your invoice
Does Amazon Include a Packing Slip?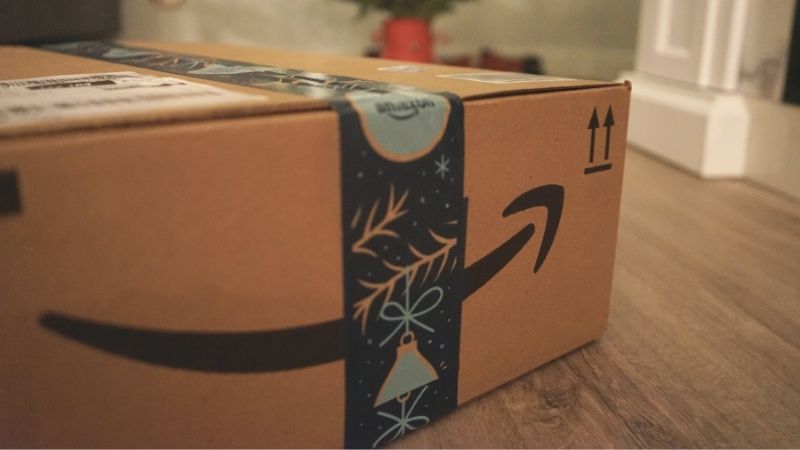 Amazon no longer includes a packing slip with the order because of the need to lessen the amount of waste online orders generate. Nevertheless, depending on your order, Amazon might still include one.
Adding another piece of paper that most people will probably discard seems wasteful. If necessary, customers can always access their purchase history and print the required details on their own.
But how does a packing slip differ from an invoice in an Amazon package? A packing slip lists each item in a shipment, whereas an invoice details the total sum due from the client to the seller. The package receiver may check the delivery contents using the packing slip.
A packing slip is a document that informs customers of the contents of a package. Each item a seller has its line item on the packing slip, and next is the product number list, product description, and quantity shipped.
The seller prints the document and may place it inside the package or attach it to the item.
Does the Packing Slip Qualify for Accounting Purposes?
The packing slip is not qualifying for an account purpose but can help you easily create an invoice as a seller. The customer's receiving staff are in the best position to use packing slips, while the customer's accounts payable staff use invoices.
You don't need a packing slip to make a refund and don't need it for single-box deliveries, so you waste less time packing. You can print an order receipt from "Your Account" if you require one.
Can I Get an Invoice From Amazon Before Shipping?
You can only get an invoice as soon as your order ships. You cannot get an invoice from Amazon before your order ships, and the primary reason is that you can still make some changes to your order if it has not shipped.
For example, you can decide to change your shipping speed so you can get the order faster. If you change your shipping speed, the amount you pay for shipping will change, affecting the invoice.
So, if Amazon allows customers to print invoices before their orders ship, many customers may have invoices that are not updated.
Once your order has shipped, however, you can no longer make changes to the other and can then get your invoice. You can choose to print an invoice for your order by accessing your orders via the order page.
Select "Invoice" under the order number, and on the top of your order summary page, select "print this page" for your records. Once you have the information, you can click on the print option on your browser to get the invoice.
Amazon sends invoices to the delivery email you provided during the account setup. The same email address will receive a credit memo when you return an item.
Conclusion
Amazon orders do not include a physical invoice. However, consumers will receive an email with an invoice after placing an order and after Amazon accepts their payment. You can print an invoice from Amazon if you need one for your order and use it for tax purposes and other similar reasons.