If you are like millions of other consumers around the world, you probably buy quite a few items from Amazon throughout the year. Although the site has some incredible discounts, they also have some higher-priced items, which may be too much to spend at once.
If you are wondering: Can you buy now and pay later on Amazon? We have everything you need to know! In this article, we will cover the payment plans available on Amazon.
Does Amazon Have a Payment Plant?
Amazon does offer a payment plan; in fact, there are several options for payment through installments from Amazon. Amazon will offer the options at its discretion. They can be based on the item, the price tag, and your account history, but they will not be based on your credit score.
If you want to learn all about Amazon's payment plans, including the various options, how the plans work, and how to opt into an Amazon payment plan, keep reading! Everything you need to know is right here.
Amazon Payment Plans
Luckily for those of us who want to buy now and pay later, Amazon offers a variety of payment plan options!
When you go to make a purchase on Amazon, you may see an option during the payment process called Monthly Payments. Within this section, Amazon will offer the available plan or plans to choose from.
Here are the payment plans you might see and when the entire payment will be due:
Initial (Down) Payment: Shipment Date
First Installment Payment: 30 Days from the Shipment Date
Second Installment Payment: 60 Days from the Shipment Date
Third Installment Payment: 90 Days from the Shipment Date
Fourth Installment Payment: 120 Days from the Shipment Date
There may also be an option for 5 monthly payments, but this plan is less common and only occurs for an item with an extremely high price tag.
In addition to Amazon's Own payment plan options, they also work with external companies such as QuadPay and Affirm.
To use QuadPay, simply download the company's app, create an account or log in, navigate to the Amazon store, and select your item or items for purchase. QuadPay will then explain your payment plan options.
When using Affirm on Amazon, the process is even easier. Just sign into your Amazon account, select your purchases, and under Payment Options, select Pay Over Time with Affirm. You should then download the Affirm app to schedule and make your monthly payments.
Do Amazon Payment Plans Require a Credit Check?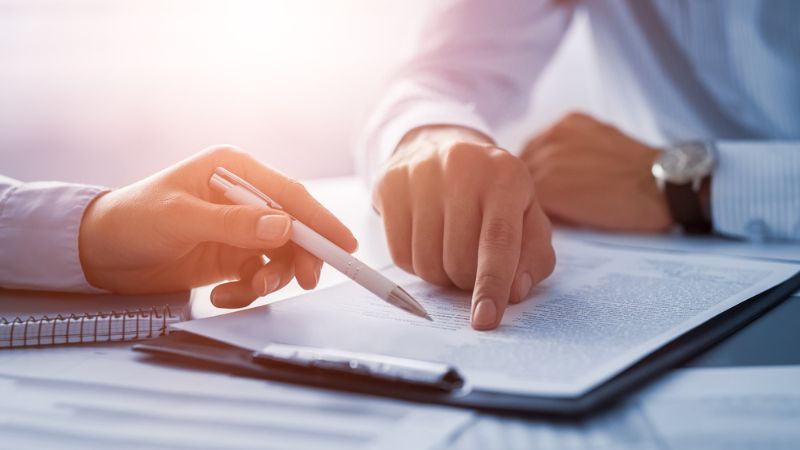 The good news is that Amazon payment plans do not require a credit check!
Whether or not you receive the option for a payment plan when making your purchase on Amazon only depends on the item and seller, the price tag, and your Amazon payment and account history.
In fact, you do not even need a credit card to qualify for an Amazon payment plan, a debit card will do the trick as well.
What Amazon Items Can Be Purchased on a Payment Plan?
Now that you understand how Amazon payment plans work, you are probably wondering which items can be purchased on a payment plan.
Amazon clearly states that any item over $50 can be eligible for a payment plan option.
There are so many items available for payment over time that Amazon has listed the few options that are not available for payment plans instead of listing what you can purchase.
Here are the few options on Amazon that are not accessible with payment plans:
Digital products and content
Out of stock or available soon items
Print at Home and E-mail Amazon.com Gift Cards
Prime subscriptions, Subscribe & Save, and Recurring Delivery orders
Grocery items or prescription medication
Vehicles, or Coins & Collectibles
Items bought on a website other than Amazon.com
Once again, it's important to note that this does not mean that all items not within these categories will have available payment plan options. The company reserves the right to offer payment plans as they see fit, and they may only offer very specific plans for certain items.
Do You Pay Interest on Amazon's Payment Plans?
As you now know, Amazon offers several different payment plans, including their own monthly installment options and plans through external services such as Affirm and QuadPay.
If you are offered a payment plan through Amazon during check out, great news, you will not have to pay interest unless you miss a payment!
QuadPay is also completely interest-free. However,  when using Affirm for your payment plan, you will have to pay between 10% and 30% APR depending on the item's price and your credit score.
How Do I Get a Payment Plan on Amazon?
Getting a payment plan on Amazon is a fairly simple process, but it's important to remember that the options will only be offered on certain items.
If you want to get a payment plan on Amazon, here are your options:
Monthly Installments Through Amazon: When you put an item over $50 in your cart, you may be offered by Amazon within the payment options to opt for a monthly payment plan. Simply select your plan of choice and proceed to the initial payment.
QuadPay: Download the QuadPay app, sign up or login in, navigate to the Amazon store and start shopping. Once you've selected your items for purchase, QuadPay will explain your monthly installment options, and you will make the initial payment.
Affirm: Using Affirm is easy; when you select an item for purchase on Amazon, select Pay Over Time with Affirm. You will clearly see your payment options and APR financing percentages so you can choose the right plan for your wallet.
That's all there is to it! You can now confidently choose a payment plan on Amazon; hopefully, you understand how the process works!
Conclusion
Amazon has several options for payment plans, including monthly installments with Amazon or options through third-party companies such as QuadPay and Affirm. An item must cost over $50 to be eligible for a payment plan, and Amazon reserves the right to decide who can opt for a payment plan.
Welcome to CompanyScouts! I am Jake, the founder of CompanyScouts. I hold an Msc in Economics and Business Administration. With a deep interest in the consumer segment, I strive to help people get to know their favorite companies even better.