If you have used books and old textbooks, you may wonder what to do with them. If you're thinking about how you can dispose of used books and textbooks for some extra cash, you're not alone.
So, does Amazon buy used books and textbooks?
Does Amazon Buy Used Books?
While Amazon no longer buys used books, it has an Amazon Marketplace platform where you can sell them. This allows you to sell your used books to prospective customers who can easily access you. You can sign up as a seller to sell your used books and textbooks.
Are you wondering whether Amazon still buys back used books and textbooks from customers today? Amazon might have a perfect outlet to trade your books. Keep reading to see how to sell your books on Amazon.
Why Does Amazon No Longer Buy Back Books?
The Amazon textbook repurchase program lasted nearly a decade and was discontinued on April 1, 2020. This was disappointing for students who used the medium to earn extra money while getting rid of unwanted books.
Amazon did not specify why so no one knows. The following are possible reasons for the decision to stop buying books back:
Textbook rentals. Textbook rentals became more common than the textbook trade-in, especially for students tight on cash. So, since Amazon has acquired a massive collection of used books and textbooks, they can rent books without incurring inventory costs.
Increase in counterfeit book sales. One of the challenges that Amazon buyback books faced was not having a way to prevent people from sending in fake textbooks to sell. Counterfeit book sales made publishers lose money because it encouraged the sale of these books at lower prices than their original.
What Was the Amazon Book Trade-in Program?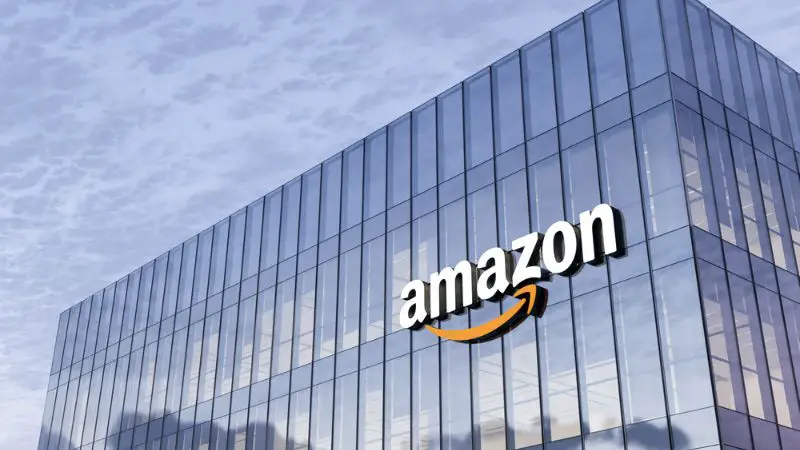 The Amazon book trade-in program started in July 2011. Amazon used this program to buy books and textbooks, helping people get rid of used books in exchange for Amazon.com gift cards. The process was straightforward for anyone to use.
Amazon ran the book trade-in program for nine years, helping students quickly and easily trade in a lot of used books and textbooks. But while Amazon has ended this process, you can still sell your books on Amazon.
How to Sell Textbooks on Amazon
Selling books on Amazon is like having an online bookshop. Amazon has a platform called Amazon MarketPlace, where people can buy and sell old and new items. Here's what you should do to be a seller on Amazon.
Decide what kinds of books you want to sell. Amazon allows you to choose what books you want to sell your potential customers.
Create an Amazon seller account. You can choose a seller account that allows you to sell as an individual or a professional. (While you have to pay a monthly subscription fee for the pro plan, it allows your more advanced selling options.)
Decide how you will fulfill your orders. If you decide to handle inventory, packing, and shipping yourself, then your choice of fulfilling your orders will be via the Merchant Fulfillment Network (MFN).
If you decide to use the FBA (Fulfilled by Amazon) option, you can take your books to an Amazon fulfillment center and let Amazon do the rest.
Fix a price on your sales and list the books available along with necessary information about the book.
Remember, the price of your books will be dependent on the type and condition of these books. If you are shipping yourself, don't forget to include the shipping cost in the price.
Alternatives to Selling Books on Amazon
But this doesn't mean it is the end of online book sales, and you can still sell your books online in the following places.
With Valore books, it takes 14 days to ship textbooks after acceptance of the quote. Then, depending on your preferred choice, you get paid after the buyer receives the books.
This has helped to reduce the rate of counterfeit books being sold and has increased the number of reliable vendors. This is one place you can be assured of getting quality books.
These platforms make it easier for you to get a higher price for your used books and textbooks and dispose of them faster.
Most of these platforms operate the same way. It's essential to check your book's ISBN—that 10-to-13-digit number. The number is usually seen above or below the bar code on the back of the book. 
What Companies Buy Back Books?
Are you wondering if there are still companies that buy back books? Yes. Some companies still buy back books. Here are 4 of them.
Conclusion
Amazon no longer has a book buyback program. However, Amazon still allows you to sell your used books in a competitive marketplace known as Amazon Marketplace. Though Amazon has stopped buying back books since 2020, there are still online companies that do and alternative platforms to sell on.
Welcome to CompanyScouts! I am Jake, the founder of CompanyScouts. I hold an Msc in Economics and Business Administration. With a deep interest in the consumer segment, I strive to help people get to know their favorite companies even better.