You may think that Walmart has absolutely everything, but it's important to understand that there are a few services that the giant retail company does not offer.
In this article, we will answer the question: Does Walmart print documents?
Can You Print Documents at Walmart?
You cannot print documents at Walmart. Although Walmart tend to have almost everything you need, there is currently no printing center at any Walmart Superstores. The only items you can print at Walmart are photos if the location has a photo center.
---
KEY TAKEAWAYS
You cannot print documents at Walmart.
You can print photos at Walmart if there is a photo center.
You cannot make copies of documents at Walmart.
---
If you want to find out everything there is to know about why Walmart doesn't print documents, as well as what items Walmart can print, this is the article you were looking for!
Can Walmart Print Something off My Phone?
Whether you are attempting to print documents from your phone or via a printing center, there is no option to print documents at Walmart.
However, many Walmart Supercenters have a photo printing center where you can print pictures from your phone!
Now, from learning this information, you might be wondering if you could simply use the photo center to print a document as well.
Technically, if the document is saved as a JPEG or PDF image, you could print it as a photo in the Walmart photo center.
It's important to note that the document will not be printed on copy paper but instead on photo paper. If you need the document for a professional reason or need to turn it in with other paperwork, this tactic is probably not a good option, as a document on photo paper will not be accepted.
If you do opt to print a document at the Walmart photo center as a picture, you can easily do so from your smartphone. All you need to do is upload the document as a photo to the Walmart Photo Prints website and select the Walmart location where you would like to pick them up.
Can I Make Document Copies at Walmart?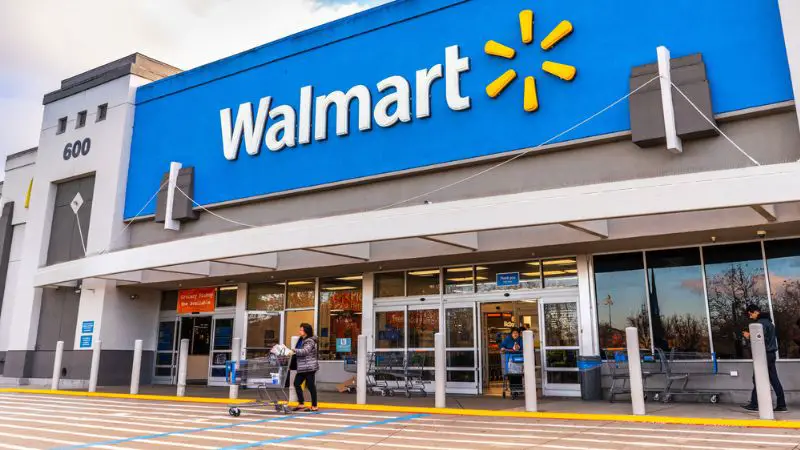 If you already have the physical document papers and want to know if you can make a copy at Walmart, unfortunately, the answer is no: It is impossible to make document copies at Walmart.
Even if there is a Walmart photo center at your location, it does not provide copy machines.
Where Can I Print Documents From My Phone?
Now that you know that you cannot print documents from your phone at Walmart unless you want to print them on photo paper, let's find out exactly where you can print documents from your phone on actual copy paper.
Local Library
One of the easiest, and usually the most cost-efficient, places to print documents is at your local library.
While every library has different opening hours and various prices for printing, you can access your library's website to find out everything you need to know about printing documents there!
FedEx
Printing documents from your phone at FedEx couldn't be simpler! Just download the FedEx mobile app, upload the documents, and select to print at the closest FedEx location.
Another option is to send your documents via email to printandgo@fedex.com and bring your retrieval code to your local FedEx store.
One great thing about printing at FedEx is that you can also opt to have FedEx mail you the printed paperwork as opposed to going to pick it up.
Prices can vary from $0.05 to $0.49 per page at FedEx, depending on the type of paper you choose and whether you want to print in color or black and white.
Staples
If there is a Staples store near you, you can easily print documents there from your phone.
You can either send the documents via email at staples@printme.com to be printed and ready for pick up, or you can simply walk into the store and use one of their available printers.
It will cost $0.19 per page in black and white, and the price will rise if you want to print in color or on specialty paper at Staples.
CVS
You can also opt to print documents from your phone at your local CVS store.
Once again, you can either upload the documents via the CVS app or send them through email to be ready for pickup. Or you could go into the store and navigate to the print center to connect your phone to a printer.
Prices for printing documents at CVS start at $0.20 per page and increase for color and special projects.
Conclusion
You cannot print documents at Walmart as the Superstores do not yet have a printing center.
There is an option to print your documents as photos at a Walmart photo center; however, in that case, the documents will be printed on photo paper, which may not be ideal, depending on what the paperwork is for.