The last thing customers want to hear from Amazon is that their package is "delayed in transit." This experience can be frustrating, especially if they expect it on a specific day.
You might wonder what that means for your package. So, what does Amazon package delayed in transit mean?
What Does "Package Delayed in Transit" Mean on Amazon?
When Amazon labels a package delivery as "delayed in transit," your package will likely arrive later than the expected delivery date. Package delay could be a result of bad weather or due to many other problems. You can request a refund from Amazon 48 hours after the due delivery date.
Delays can be very frustrating, and that's why Amazon tries to ensure that customers get their packages safely and on time. However, sometimes packages are delayed or never arrive for many reasons. Keep reading to discover what it means for a package to be delayed in transit and what to do.
How Long Can a Package Be Delayed in Transit?
If your Amazon package is delayed in transit, it has left the warehouse or fulfillment center and is on its way to you. But many things can happen before your order gets to you. For example, there could be a mix-up, bad weather like snow or rain, damage to your package, etc.
You may wonder, "Why has my package been in transit for a week? Or how long will my package be delayed in transit?" There is no specific period for how long a package can be delayed in transit, and this is because it depends on the cause of the delay and how quickly the delay is resolved.
Sometimes these delays can only be a few days or may take weeks. For instance, if the delay was due to some transportation glitch, Amazon will most likely fix that in a few days. If, however, it was due to bad weather, your package might be delayed until it is safe to deliver to customers.
What Happens When Your Amazon Package Is Delayed in Transit?
When your package is delayed in transit, it means your order is taking longer than expected to get to you. Amazon will let you know this via email and text message.
Sometimes, Amazon guarantees the delivery of packages on a specific date. If Amazon provides you with a guaranteed delivery date, they may refund any shipping expenses if they miss the promised delivery date.
If an order is eligible for guaranteed delivery, Amazon will indicate this on the checkout page, along with the associated delivery date and cost. If Amazon does not make a delivery attempt by the guaranteed delivery date, Amazon will refund any shipping expenses on that order.
Amazon also tries to keep you up-to-date about the status of your shipment. So, if your package is delayed, Amazon will email you that your order has been delayed.
Amazon can also give you a new estimated time frame or date for when it might arrive at its destination, usually within 48 hours. Amazon also allows you to track your package to understand better when and if you should expect your delivery.
Why Would an Amazon Package Get Delayed in Transit?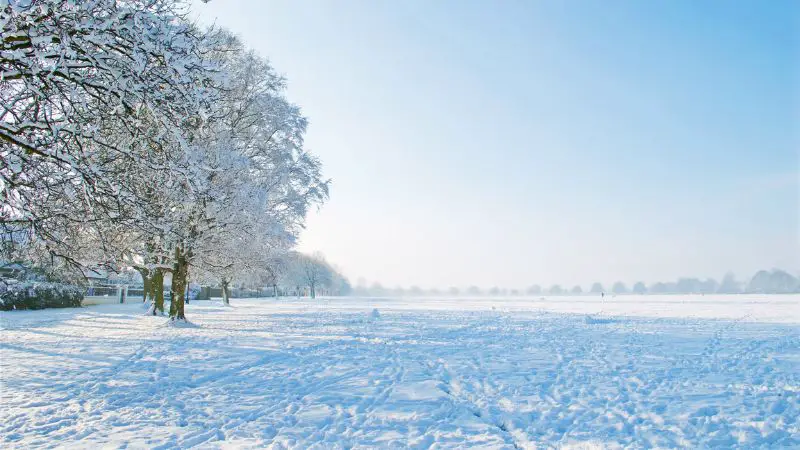 There are many reasons why your delivery could be delayed in transit. Here are a few reasons why.
Bad weather
Traffic delays
Issues with customs for international orders.
High-volume shipments.
Missing apartment or building numbers.
Wrong delivery address.
Package delivery is given to the wrong carrier.
Your package was damaged, lost, or stolen.
Mechanical problems with the delivery van and other logistics challenges.
While all these contribute to late delivery, a package is mainly delayed due to missed connection. But what does it mean delayed in transit due to missed connection?
This might mean that the cause of delayed deliveries is the wrong addresses or that you were not available to pick up the order, especially if you had to sign it. If this is the case, Amazon allows you to correct the error and input the correct address.
Whenever your deliveries look like they will be arriving late, Amazon recommends that you do the following:
Confirm the estimated delivery date in "Your orders."
You must confirm your shipping address in Your Orders. Remember to keep your address information and add delivery instructions to Your Addresses to avoid delivery issues.
Check payment processing in "Your Orders."
Wait 48 hours to pass for unexpected delays.
If, after 48 hours, your package is yet to arrive, then Amazon will begin a refund process for your package.
Does Amazon Refund for Delays in Transit?
Amazon may issue a refund for your package if there's a delay in transit. However, Amazon will only refund your shipping fees if they give your package guaranteed delivery date and the package did not arrive on that day.
However, your order must meet some requirements before Amazon can issue a refund for delayed delivery. Some of the conditions include:
You must have used the shipping option the advertised
You must have entered an eligible delivery address
Your debit or credit card had been successfully charged before the deadline displayed
The delay is not due to natural disasters, strikes, severe winter storms, or any unforeseen circumstances out of their control.
Inaccurate delivery scans
This refund is for only the shipping fee and not a refund for the cost of your package itself. Amazon will not issue a refund for your package unless you request a refund and return the item.
Amazon does not guarantee refunds on marketplace packages or orders fulfilled by third-party sellers. However, Amazon has a plan for delays on orders that third-party sellers fulfill. The Amazon A-to-Z guarantee policy allows you to choose between a refund and a replacement, depending on your package eligibility.
If your package is delayed in transit due to severe weather, Amazon may refund you when you request one, especially when it looks like the bad weather will last a while.
If Amazon delays your package for a week or more, you can report to Amazon and request a refund of the item's cost and shipping fee.
Can a Package Get Lost in Transit?
Amazon packages rarely get lost in transit, and at worst, they are damaged permanently. When this happens, Amazon carriers often return them without attempting delivery and start a refund or replacement process for you.
However, Amazon packages sometimes go missing or are stolen. If you think this is what might have happened to your package, you should try tracking it to be sure.
To track most packages, sign into your Amazon account, go to "Returns & Orders," and then choose "Track package." You'll be able to see the purchase date, shipping date, delivery date, and arrival information. 
Amazon Package Delayed in Transit – Reddit Experiences
For most Reddit users, Amazon delays in transit are a very frustrating experience; bad weather is the primary reason most packages are delayed.
Usually, Amazon sends a confirmation email of your order, and where there is a delay, Amazon often sends another email indicating the delay.
If this delay extends beyond the delivery date, Amazon sends an email stating that a package has been "delayed in transit." Amazon then provides an option for refunds.
Some Reddit users report that their packages have been in transit for a week or that their package delayed in transit Amazon twice.
Conclusion
While Amazon tries to ensure that packages arrive safely and on time, packages are sometimes delayed in transit. When this happens, your package is delayed in transit and will arrive later than the due date. If your package is yet to arrive 48 hours past the expected delivery date, you can request a refund on your order.
Welcome to CompanyScouts! I am Jake, the founder of CompanyScouts. I hold an Msc in Economics and Business Administration. With a deep interest in the consumer segment, I strive to help people get to know their favorite companies even better.