Have you ever been in a situation where you were unable to find the orders you placed on Amazon? If you have, you may wonder why your amazon order is not showing up in the order history.
Why Is My Amazon Order Not Showing Up?
When your Amazon order is not showing up in your order history, it is probably because it has been archived. If you can see your order in the search results, but it's missing in your order history, use the filter option to check it from the date of purchase.
Several Amazon customers have asked, "Where did my orders go, and why Amazon is not showing my order?" If you can't find your order on Amazon, keep reading to see what could be the problem and how you can fix it.
How Long Does It Take for Amazon Orders to Show Up?
After you have placed your order on Amazon, you can expect your Amazon orders to show up in your order history within 30 minutes. This time lag usually allows you to cancel your order and also gives Amazon time to secure your payment.
Also, your order status should change within three days. To find your order status and the tracking number, go to Your Orders. Contact the carrier if your order status and tracking information don't change within three days.
How Do I Know if My Order Has Been Placed on Amazon?
Sometimes, you will notice your Amazon orders not showing up on app. If this happens, you may wonder if something is wrong with your app and how you can know if your order has been placed on Amazon.
Sometimes, your app may be outdated or full of cache and may not show you updated information. Usually, you will have to uninstall and reinstall the app, update the app, or clear the cache to stop the app from malfunctioning. So, if you can't see your Amazon orders on the app, try these fixes and check again.
To check that your order on Amazon has been successfully placed, do the following:
Log in to your Amazon account
Go to "Your Orders"
Select "Manage Orders"
Check the list of your orders and their status reports, e.g., Not Yet Shipped, Pending, Shipped, etc.
If you use Amazon Pay at checkout, there's another method to check if your order has been placed on Amazon.
Go to the Amazon Pay website.
Sign in to your Amazon Pay account.
Locate your Amazon Pay activity page, which displays your account activity.
You can view your related order transactions at the top of the page, along with the Transaction Date, Status, Merchant, and Amount.
Will My Order Still Ship My Order if It's Not Showing?
Amazon will still ship your order if it is not showing up. Once you're sure you have placed your order on Amazon, you can rest assured that Amazon will ship it even if your order is not showing on your order history.
Additionally, you should receive a confirmation email and an order number when your order is placed and ready to be shipped. And if Amazon charges your account, you can be sure that your order has shipped, as Amazon only charges customers when the order is shipped.
Should I Contact Amazon if an Order Is Not Showing Up Under Order History?
When your orders are not showing up in your order history, including an Amazon pre-order not showing up or an Amazon Digital order not showing up, you can contact Amazon customer care service.
Amazon customer service may require you to reference the missing order number to locate your purchase. You can contact Amazon through the customer service website option, Amazon's online assistant chat, call, or email.
But before you call customer care, check that you did not hide or archive your orders or that you have not accidentally switched countries.
How Do I Find My Hidden Orders on Amazon?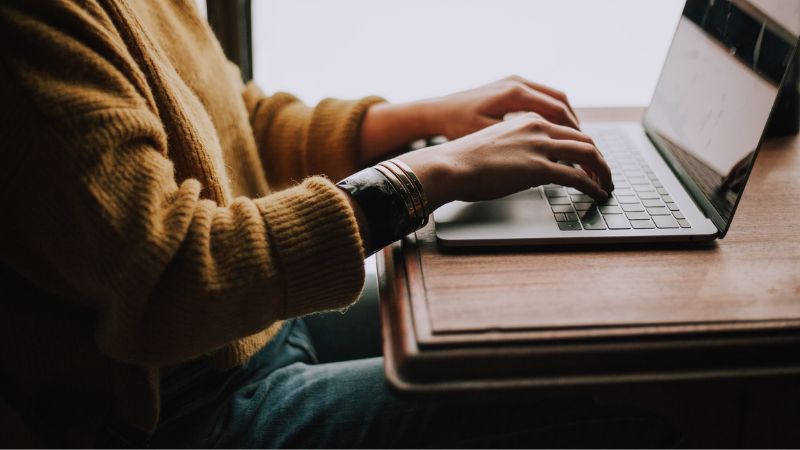 If you want to hide an order from showing up on your default order history or you're no longer interested in referencing the order, you are allowed to archive the Amazon order.
Archived orders are not deleted from the search because you can still find them. To find hidden orders on Amazon:
Sign in to your Amazon account
Find the "Accounts and Lists" option in the top-right space.
Click "Your Account" from the selection provided.
Tap "Archived Orders" when you arrive at the "Ordering and Shopping Preferences" tab.
Sometimes, customers cannot find the option for Archived Orders when following the above guide. In this situation, type "Archived Orders" into the Amazon.com homepage search bar.
If you search for "Archived Orders," Amazon will direct you to a new page with a hyperlink that says "Your Archived Orders." Click on the link to access your archived orders.
If you want to move your archived order back to view it on the standard orders page, select "Unarchive Order," located in the lower left-hand corner of the page. Once you click the "Unarchive Order" option, your order will immediately return to its position in your orders segment.
Where Is My Order History on Amazon?
To check your Amazon order history on the shopping app:
Open the Amazon App.
Click the Profile button at the bottom of your screen, where your home button is also located.
There you can select the Your Orders option, which is located at the top of the page.
You will be able to view your order history on this page.
So, if you are wondering, "where did my orders go," you can select "Filter" to find your orders by streamlining them by date or order type.
Also, if you change countries on Amazon, you may not be able to find all your Amazon orders until you switch back to your default country. So, switching back to your default country may be helpful in cases where you could see the orders at first but cannot find them again.
Another way of checking your order history on the Amazon App is to do the following:
Go to your Amazon App
Select the three lines option at the bottom right of your screen (the line where your profile and home buttons are also located)
Click the Orders option in the pop-up menu.
If you prefer to review your order history through the Amazon website, tap the "Returns & Order" button at the top right of the Amazon homepage.
Conclusion
If your Amazon order is not showing up in your order history but can be found in your search results, filter the order history by date or type of order to locate your order. Also, try to see if you archived the order or contact Amazon customer service for assistance.
Welcome to CompanyScouts! I am Jake, the founder of CompanyScouts. I hold an Msc in Economics and Business Administration. With a deep interest in the consumer segment, I strive to help people get to know their favorite companies even better.