Have you recently ordered from Amazon, only to find yourself questioning when your order will actually ship? A lot of Amazon customers often find themselves in this position, and Amazon just says that their order is "shipping soon". What does this mean? Keep reading to find out!
Why Hasn't My Amazon Order Shipped?
Your Amazon order likely hasn't shipped for a variety of reasons including: you live near a fulfillment center and will have your order packaged and delivered to you the same day, there's an error with your address, there's an error with your payment, or the item is out of stock.
Below, we explain all of these reasons in detail!
1. You Live Near a Fulfillment Center
If you live near an Amazon fulfillment center, your order will be packaged and shipped out to you on the same day it is delivered. This is because you live near a warehouse where this is possible. Therefore, you don't have to worry about your package arriving late.
2. Address Error
Your package could still say "shipping soon" if there is some type of error with the address the package is going to be delivered to. You may have received a notice about this from Amazon, or maybe you did but didn't see it.
If you are asking Amazon to deliver to a PO box or a Pickup Location, there may be issues with what you ordered. For example, the package may be too large to be delivered to this location.
If there's any major issue with the address you provided, Amazon likes to catch this before they send it out and try to have it delivered. So, it doesn't hurt to check to see if your address is okay.
Amazon will likely notify you on the order's page if they would like you to provide a new address. Once you do this, you should have no issues with shipping!
3. Payment Error
There are many reasons why your order hasn't shipped yet. An error with your payment method is a very common reason. You may have just put in the wrong number on your card without realizing it, or you may have put the wrong card information in.
Regardless of what the issue is, you need to fix this error before Amazon ships your package. Amazon doesn't charge you for your order until they ship your package. So, if there is an issue with your payment, they will hold your package until it is fixed.
You may have received a notice about this payment error without realizing it. So, it helps to double-check your order by heading to the "Your Orders" section on Amazon. See if there is any notification about changing your payment method on this order.
If there is a notification about this, then change or update your payment method to have your package shipped!
4. Out of Stock Item
Sometimes, after you order, you may not even realize that the item you ordered has gone out of stock either while you were ordering or quickly after you ordered. Once this happens, there is no item to send to you immediately.
As a result, your order status may be stuck in "shipping soon". However, Amazon or the third-party seller you bought from often will work quickly in this type of situation to restock the item and get it to you on time. If any delays occur, they will let you know!
What Should I Do if My Amazon Order Hasn't Shipped After a Week?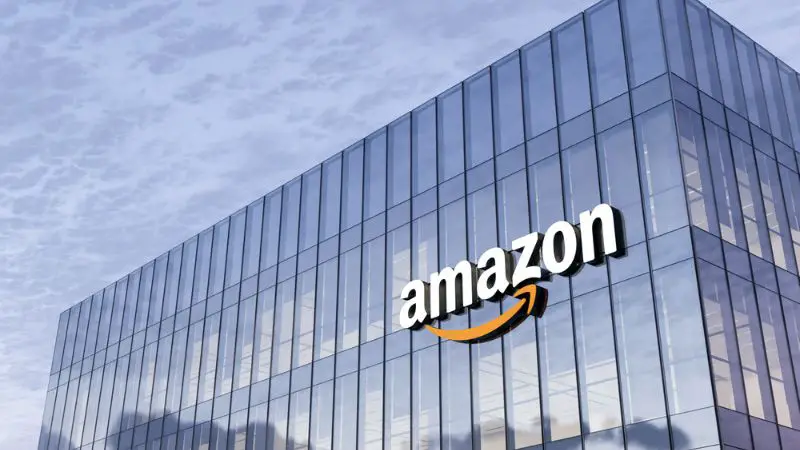 If a full week has gone by and your Amazon order hasn't shipped yet, you should try to find out why your order hasn't shipped. See if your order is delayed because of one of the reasons we listed above.
If this is the case, then you should try to fix any errors that are attached to your order. For example, if your payment method needs to be revised, you should quickly fix this problem so that your package can be shipped soon.
You should also give the shipping process some time. Check to see when your estimated delivery date is. If this delivery date is still a bit in the future, don't worry. Amazon states that they will work to get your package to you as soon as possible if delays persist.
Plus, if you're near a fulfillment center, you likely don't have to worry at all. As we mentioned above, those who live near fulfillment centers can often benefit from having their package shipped and delivered on the same day!
Should I Contact Amazon Support if My Amazon Order Hasn't Been Shipped Yet?
If it's been a long time since you ordered and you're growing weary of your shipping status, you can always get in contact with Amazon Support. You can ask them if there is a reason why your package is still in the "shipping soon" phase.
If you need to do something — such as change your address or payment method — they may tell you to do so. If not, they could just say that your order will be on its way soon. Sometimes they could give you a reason; other times they may not have this capability.
How to Check the Shipping Status of Your Amazon Order
If you'd like to check the shipping status of your Amazon order, you can:
Go to "Returns & Orders"
In the "Your Orders" section, find the order that you're looking for
Click "Track Package"
If the order hasn't shipped yet, you can see the status of the order in the "Your Orders" section. If the package has shipped, then you can see the status in the "Track Package" section.
Does Amazon Give a Discount for Prolonged if Your Order Hasn't Shipped After a Week?
Sometimes, Amazon may offer a discount if your package doesn't get to you by the date you were initially given. However, they will only pay for shipping fees — not for the entire order. To learn more about this, you should get in contact with Amazon to learn your options.
Conclusion
If your Amazon order hasn't shipped yet, this could be because you live near a fulfillment center and will receive it the same day it's shipped, there is a payment error, there is an address error or the item is out of stock and needs to be restocked before shipment.