If you're wondering what it means when Walmart labels products as "gift eligible items," this article has everything you need to know!
We're going to find out what it means, what Walmart items are gift eligible, and so much more.
What Does Gift Eligible Mean on Walmart?
If an item is labeled as gift eligible at Walmart, it means that the product is available to be sent as a gift. Electing to send a gift hides the price from the recipient, keeps the contents a surprise in a general Walmart box, and emails a digital gift receipt.
---
KEY TAKEAWAYS
Gift eligible at Walmart means that item can be sent as a gift.
Gift receipts are emailed to the recipient without the price included.
Walmart will gift wrap the item if requested upon purchase.
---
If you want to learn all the ins and outs about gift eligible items at Walmart, including which items are eligible, how to send a Walmart order as a gift, and so much more, keep reading!
This article has it all!
What Walmart Items Are Gift Eligible?
The easiest way to find out which Walmart items are gift eligible is to navigate to Walmart's Gift Finder website, as everything on this site can be sent as a gift.
On the site, you can use the search bar for a specific item or browse the various categories which are gift eligible.
Here are some of the most popular gift eligible categories from Walmart:
Gift Cards
Flowers & Cards
Homeware & Decor
Electronics
Photo Gifts
Food Sets
Gift Baskets
Jewelry & Watches
Once you have selected the item or items you want to send as a gift to a loved one, you will certainly want to know how to actually make it happen!
How to Send a Walmart Order as a Gift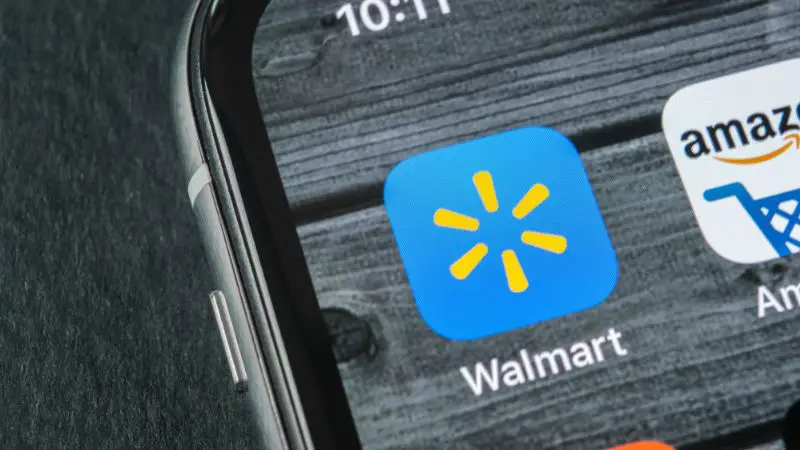 Sending a gift eligible order as a gift through Walmart.com couldn't be easier. Here's what you need to do:
Select the item you want to send as a gift.
Once the item is in the cart, check the box labeled "My order is a gift."
Walmart will prompt you to enter the recipient's email for a digit receipt.
You can add a personal message on this page.
You will be given the option if you'd like the item to be gift-wrapped.
Confirm the order with all your personal preferences selected.
That's all there is to it! The gift will arrive at its destination without a priced receipt, either in a nondescript Walmart box or gift wrapped to ensure the present is a surprise.
Does Walmart Gift Wrap?
If you don't want the gift to arrive in a Walmart box, you can opt to have Walmart gift wrap the box for you.
It's important to note that Walmart gift wrapping is only available for gift eligible items that you purchase on Walmart.com. In-store purchases or items that are not labeled gift eligible cannot be gift-wrapped.
You might be wondering: Does it include a card as well? Opting for gift wrapping on Walmart.com does not include a card. However, you can add a card to the gift while shopping on Walmart's Gift Finder site, or simply add a personal message that will be emailed to the recipient.
How Does a Gift Receipt Work at Walmart?
When you send a gift from Walmart.com to a loved one, friend, coworker, or anyone else, they will receive a gift receipt in their email that does not have the price of the item listed.
Even though it doesn't have a price, the receiver can use the receipt to return the gift to Walmart if they do not need or want it.
It's important to note that gifts from Walmart must be returned in-store and cannot be returned via mail.
Once they return the item, they will receive a Walmart gift card with the originally paid price, so, unfortunately, they will find out how much you spent on the gift if they choose to return it.
How to Add a Gift Receipt on the Walmart App
If you are purchasing a gift-eligible item on the Walmart app instead of Walmart.com, the process is essentially identical.
Once you've selected the gift you'd like to send and it's in your cart, simply check the box labeled "My order is a gift," and Walmart will prompt you to enter the recipient's email address and send them the gift receipt digitally.
How to Find Out Who Sent a Gift From Walmart
Unlike some other online stores, Walmart does offer recipients the option to find out who sent a gift to them.
To find out who sent you a gift from Walmart, simply navigate to the Send a Gift menu, click Who Sent Your Gift, and enter the details from the digital gift receipt you received.
Walmart will then give you the name of whoever sent the gift.
Conclusion
There are many items on Walmart.com or the Walmart app that are labeled as Gift Eligible, which means they can be sent as a gift.
When you mark something as a gift while shopping at Walmart's online store or app, the item will be sent in a nondescript Walmart box or in gift wrapping if you pay a little extra.
The recipient will receive a digital gift receipt without a price in their email that they can use to return the item to a Walmart store for store credit.