Did you just receive a message from Walmart saying, "your shipment is delayed"?
You might even be in a situation where your Walmart order has been shipped but delayed for over a month.
In this article, we'll cover what it means that your Walmart order is delayed and what to do about it.
What Does It Mean When Your Walmart Order Is Delayed?
When your Walmart order is delayed, it means that it will take longer to get to you than initially expected. This can happen due to a lack of inventory, inclement weather, or an understaffed or overworked warehouse that's running behind. How long the delay will take depends on the specific situation.
---
KEY TAKEAWAYS
Walmart orders are most often delayed because of back-ordered items.
A delayed Walmart order should arrive 1-2 days after the scheduled date.
If you have questions about the delayed order, you should call Walmart's customer service line.
---
Want to find out why Walmart orders get delayed? Or maybe how long delayed Walmart orders take to arrive.
No matter what you want to know about delayed Walmart orders, we have the answers right here.
Does a Delayed Walmart Order Mean That the Order Has Been Canceled?
Many consumers are confused when they receive the message that their Walmart order is delayed. In fact, people often wonder if it means Walmart canceled their order.
But we have good news! A delayed order definitely does not mean that Walmart canceled the order.
It just means the order will take longer to organize and ship than Walmart expected. You will still receive your order, but it might be a while.
Why Do Walmart Orders Get Delayed?
There are essentially 4 reasons why Walmart orders and packages get delayed.
Items are back-ordered. The most common reason why your Walmart order may be late is that your items aren't in stock. If the Walmart warehouse does not have the items you ordered within its inventory, your order will not arrive until they can be delivered.
Delayed in transit. Another common issue that delays Walmart orders is a transit setback. This can occur for various reasons, including a lack of drivers, truck problems, or anything else that can happen on the road.
Understaffed warehouses. Whether the warehouse is understaffed one day or there is an influx of orders, they might not have time to get to your order. Sometimes, there simply aren't enough employees to keep up with Walmart's many online orders.
Inclement weather. Weather plays a big part in shipping problems. If Walmart notifies you that your order is delayed, it could be because of a storm or other extreme weather in your area.
Now, unless you see a blizzard outside, you probably won't actually know what happened with your specific order to cause the delay.
However, at least now you know the many reasons why this does occur.
How Long Are Walmart Orders Usually Delayed?
Typically, if you receive a notification that your Walmart order has been delayed, it will arrive 1-2 days late.
On the other hand, some customers have reported that the delay on their Walmart order lasted a month!
You should understand that this is incredibly unlikely, and the only reason it would happen is if Walmart is waiting for an item you ordered to come back in stock.
If you don't want to wait a month, as most people don't, you cancel the order for a full refund. While you can try to place the order again immediately, if you select the same items, you'll likely receive another delay message.
What to Do When Your Walmart Order Is Delayed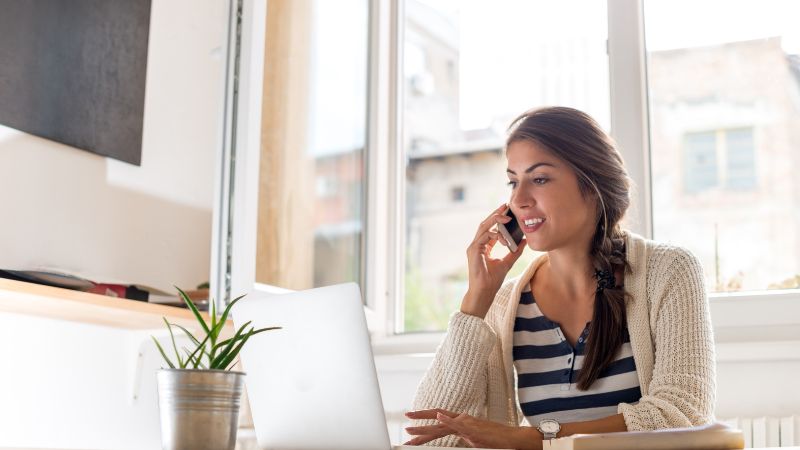 Now, if your Walmart order is delayed, there are basically two options for what to do next.
First, you can decide to wait it out. The order will likely arrive within 2 days of the original arrival date.
Second, you can contact Walmart to find out what's going on. Luckily, you don't have to wait a certain amount of time before contacting Walmart.
Usually, when you call the customer service line at 1-800-925-6278, the representative can tell you when your delayed packages will arrive.
If you need the items as soon as possible, you certainly will want to know: Can you do anything to get your package faster?
Unfortunately, there is nothing you can do to make the package come faster. But, if you call Walmart and ask how long the delay will take, you will have the option of canceling the order and getting a full refund.
This can be helpful if you need the items right now. Instead of waiting for delayed items, you can just head to a Walmart and buy them today.
Does Walmart Offer Late Delivery Compensation?
Another reason why you should call Walmart's customer service line if your order is delayed is that they might compensate you for the error!
Walmart will offer late delivery compensation if you've been promised next-day or even 2-day delivery and purchased that service.
Usually, when you call a Walmart representative and let them know what happened, they will give you a 10% discount on your entire order for the inconvenience.
Conclusion
If you received a notification from Walmart that your order is delayed, don't worry. It's still coming!
When a Walmart order is delayed, it only means it will arrive later than the expected date.
Now, there are several reasons why a Walmart order might be delayed, such as weather, lack of staff, or back-ordered items.
But the most important thing you need to know is that you can call the Walmart customer service line to find out when your order will arrive. And maybe get a discount on your order for the inconvenience!