Amazon Music has thousands of stations, all of which are personalized with over 100 songs from various genres, artists, and themes available to music fans anytime. If you enjoy music, you may wonder, "What are some Amazon Music Stations?" Here's a full list of all Amazon Music channels.
What Are Some Amazon Music Stations?
Amazon has over 100 music stations available for listeners to choose from. Some Amazon Music Stations are Country Heat Radio, My Likes and More, Pop Culture in DJ Mode, Disney Sleep, Ultimate Classical, Divine Sound Radio, Country Heat in DJ Mode, Smooth Jazz, Rock Arena Radio, and lots more.
Amazon has many channels and songs based on different genres, artists, and moods. Amazon music stations are easily accessible via the Amazon app, tablets, or mobile devices and can be downloaded for offline listening. Read on for more information on the best music stations available on Amazon Music.
Best Amazon Music Stations
Some of the many music stations on Amazon Music are more well-liked and followed than others, contributing to their popularity. The ten most well-liked US playlists on Amazon's music streaming service are listed below.
Country Heat
All Hits
Mellow '80s Gold
Mellow '70s Gold
Classical Focus
Viral Hits
Classic Rock Hits
Solo Classical Piano
Oldies Hits
Pop Culture
You can access and enjoy your favorite Amazon Music stations from the Amazon app, computers, tablets, and other compatible devices. You can even download stations for offline streaming. Some of the best and most popular musical genres on Amazon Music are country, rap, rock, rap, pop, R&B, and pop.
Does Amazon Music Have Radio Stations?
Amazon's music service offers ad-free radio stations. Amazon added "Prime Stations" to its Prime Music iOS app, allowing users to choose ad-free radio stations based on artists and genres.
Amazon Music has a wide range of stations you can listen to while streaming your favorite music. You'll find stations for all genres, from rock and country to classical and pop. You can even create your station by choosing a genre and then choosing individual songs from your library that fit that criterion.
There are 2 million songs for Prime members, millions of podcast episodes, countless stations, and top playlists.
How Do I Find My Amazon Music Stations?
You need to access your Amazon Music account to find your stations there.
Click the "All" button on the Amazon homepage, then scroll down to the "Amazon Music" button at the bottom left.
To access your music stations, open the Amazon web player next and click the "Stations" tab at the top of the page to find a station that is currently playing your favorite song.
Navigate through the stations or use the search bar to find a specific musician or song. Browse through the various stations listed on the homepage to find your favorite one.
Click the "I'm Feeling" station button in the top right corner of the homepage and choose the genres you want from the drop-down menu if you're looking for more specialized genres like Latin or classical.
How Do I Use Amazon Music Stations?
You can find the Amazon Music Stations on the music page of your app. You'll see stations that are personalized to you, with channels that are dedicated to different genres of music. Follow these steps to use Amazon Music stations:
Sign in to your Amazon Music account.
Go to the "Stations" page and click on the "add station" button at the top (right corner) of your screen.
Select a station from the list and click "Add Station."
If you want to delete a station, you can click on it and choose "Delete Station" from the drop-down menu.
You can also search for stations by genre, artist name, or song title by clicking on the search icon in the top left corner of any channel.
Amazon Music stations allow you to create stations with related music, similar to Pandora. You can create personalized radio stations based on your tastes and interests.
To get started, just go to the Amazon Music app and select "Stations." Select the first station you want to create and tap "Add Station." You can also add stations by searching or adding them manually.
When you're done creating your stations, tap "Done" at the top of the screen. You'll see a list of all your created stations below the Done button. Tap any of them to play it, or tap them again to delete them if needed.
Are Amazon Music Stations Free?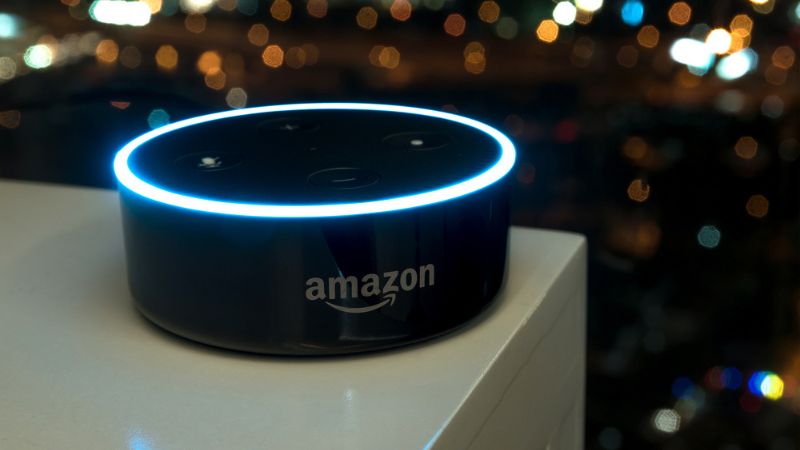 Amazon allows you to stream some stations without a subscription or purchase while on Amazon Music Free. So this means you can access the music stations on Amazon Music and listen to a selection of top playlists for free without a subscription or a credit card. However, you may be interrupted periodically by Ads.
You need an Amazon account and a supported device to use Amazon Music Free. Supported devices for Amazon Music include:
Some supported Echo devices
Some devices with Alexa enabled
iOS devices
Android Devices
Fire Tablet
Fire TV Devices
Amazon Music for Mac and PC
Amazon Music for Web
You can enjoy some free music, playlists, stations, and podcasts anywhere in the United States, United Kingdom, France, Germany, Mexico, Japan, Brazil, Austria, Italy, Spain, and Australia.
With Amazon Prime Free, Music lovers can listen to their preferred podcasts and thousands of stations based on their favorite songs, artists, eras, and genres. You can enjoy hearing top global playlists and genres like All Hits, Platino, Country Heat, and Rap Rotation.
Prime members also get free access to thousands of playlists and stations on Amazon Music and a catalog of over 2 million songs with no ads.
List of Amazon Music Stations
Ready to listen to some cool Amazon Music stations? Below is a list of Music Stations on Amazon Music:
My Soundtrack
Rock Arena Radio
Alternative Hits Radio
R&B Rotation Radio
Rap Rotation Radio
Nectar in DJ Mode Radio
Country Heat Radio
Pop Culture Radio
Disney sleep Radio
Ultimate Classical
Divine Sound Radio
Smooth Jazz
'80s Rock
Classical Piano
Modern Gospel
All Hits Radio
Classic Rock
Easy Pop
Praise and Worship
The METALLICA TAKEOVER
Yacht Rock
Acoustic Chill Radio
Feeling Happy Radio
All '60s
Lo-Fi Hip-Hop Radio
Mellow Folk
Country Approved
Neon Chill Radio
Nectar Radio
My Likes and More
Platino in DJ Radio
Mellow '70s Gold
Grill and Chill.
Classical Piano
'90s Country
'70s Rock
Classical Focus
Ultimate Jazz
'90s R&B
Classic Country
Luke Combs
Feel-Good Country
Ambient Dreams
Rediscover the 2000s: Alternative
Rediscover the '90s: Alternative
Feel-Good Alternative
Iconic '80s Party
Relaxing Smooth Jazz
Mellow '00s Gold
Relaxing Classical
Lo-Fi Hip Hop
Hip-hop Classics
Feel-Good Classic Rock
Certified Country
Christian Hits
Instrumental Love Songs
'80s Rock Ballads
Coffee Shop Alternative
Fresh Country
Mellow '90s Gold
Soft Rock Love Songs
Solo Classical Piano
St. Patrick's Day Celebration
Traditional Irish Pub Songs
Mellow '80s Gold
Viral Hits
Classic Rock Hits
Oldies Hits
Printable list of Amazon Music stations
We've created a printable list of Amazon Music Stations, in case you want to bring it along with you.
Conclusion
Amazon Music has more than 100 music stations available for listeners to enjoy. Country Heat, All Hits, Mellow '80s Gold, and Mellow '70s Gold are a few of the most well-liked music channels and can be downloaded for offline listening. Occasionally, seasoned music journalists update the music stations on Amazon Music.