If you shop at Walmart, you've certainly seen many items made by Great Value.
In this article, we will directly compare Great Value products to their name-brand counterparts so you can find out if they're worth buying!
Great Value vs. Name Brand
Walmart's private label Great Value provides hundreds of products. In a side-by-side comparison, Great Value items are more-cost efficient, more readily available, and are usually of the same quality as most name brands. The bottom line: Great Value items are a better option than name brands.
---
KEY TAKEAWAYS
Great Value is Walmart's private label brand.
Products from Great Value are almost always cheaper than the name-brand option.
Great Value items are still considered great quality options.
---
Do you want to find out who makes Great Value products and if you should buy them?
Keep reading! We have everything you need to know about Great Value (and how it compares to name brands) right here.
Who Makes Great Value Products?
The first thing many Walmart shoppers want to know is who actually owns and makes Great Value products.
In the past decade, giant retailers, such as Walmart, started offering private label brands in order to provide extremely low prices to their customers.
So, Walmart created the Great Value brand.
However, while Walmart owns Great Value, the company doesn't actually make the products.
Manufacturing is outsourced to large companies such as ConAgra, Sara Lee, and Kraft.
But the products themselves are ordered and purchased by Walmart in bulk to keep the cost as low as possible.
Now that you understand what the Great Value brand actually is, let's find out how it compares to popular name brands.
Price
For many consumers, price is one of the most important features when it comes to what they choose to purchase.
And when it comes to price, there is no doubt about it: Great Value items are always cheaper than the same option from a name brand.
While on some items, the difference is small, on others, it can be several dollars per item.
So, here are a few examples of the price differences.
The bottom line is that if you consistently purchase Great Value products as opposed to name-brand items, you will save a significant amount of money.
Quality
Now, for some, a low price tag is really only worth it if the quality of the product is up to snuff.
Luckily, when comparing Great Value items to other name brands, the quality is almost always the same!
That means that you are paying less for an equal-quality product when you opt for Great Value items from Walmart.
Although, it is important to note that for some food products, the ingredients in the Great Value options are not quite as impressive as the organic or healthy alternatives.
However, if you directly compare a Great Value item, such as toaster pastries, to Poptarts, you will find almost all the same ingredients and essentially the same taste.
Options & Availability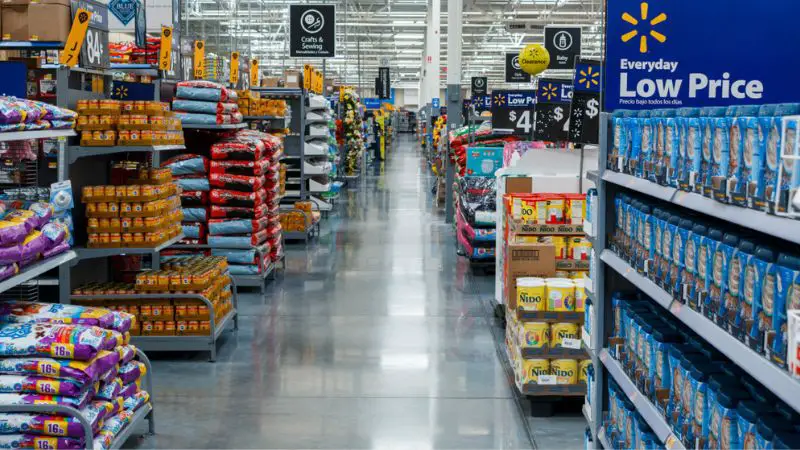 Finally, we will address Great Values options and their availability versus the name brands.
Whether you like to shop in Walmart stores, on the app, or on Walmart.com, you can always find tons of Great Value items.
However, not all products are available with the Great Value label and price tag.
Here are the categories or items available from Great Value:
Groceries
Snacks
Drinks
Cleaning Products
Toiletries
If you are shopping within these departments, Great Value items are always available at Walmart, even when some brand names are out of stock.
Should You Buy Great Value Products?
So, the final question: Should you opt for Great Value products over brand names at Walmart?
Well, the answer is a resounding yes!
Overall, Great Value products are cheaper than name brands; they offer similar if not identical quality and the many options are always in stock.
Conclusion
When comparing Walmart's Great Value private label to other popular name brands, there are several factors to consider.
However, in a side-by-side comparison, Great Value seems to win every time!
The products are readily available, and there are plenty of options. And Great Value items are always cheaper while still providing the same quality as their name-brand counterparts.