Did you purchase an item from Walmart only to find it damaged when you opened it?
Or maybe you started using a Walmart product and it broke?
Either way, you will undoubtedly want to understand Walmart's damaged item return policy.
And we have all the information right here!
Walmart Damaged Item Return Policy
Walmart's damaged item return policy states that any item broken or damaged upon opening can be returned for exchange or a full refund. However, if the item breaks after you have opened and used it, a return is likely, but not guaranteed.
---
KEY TAKEAWAYS
Any item from Walmart that was broken or damaged upon opening is eligible for a full refund or exchange.
If an item is broken or damaged after use, you can most likely get a refund or exchange, but it's not guaranteed.
You don't need a receipt to return a broken item to Walmart. But you can only get an exchange or store credit, not a refund without one.
---
Read on to find out if you can return broken items to Walmart after you've used them.
And if you want to learn how to actually return a broken item for a full refund!
Can You Return Broken Items to Walmart?
So, your Walmart item is broken, and you want to return it. Well, it's essential to understand that whether or not you can return it depends on when and why it broke.
First of all, if the item you purchased from Walmart was broken or damaged when you opened it or turned it on, it is always eligible for return.
That means that if it broke during transport or was simply defective, you can easily initiate the return either in-person or online. And you will receive your money back or the identical product in working condition.
Now, what happens when you receive an item, use it, and after a short time (or even a long time), it breaks or stops working?
In this case, technically, Walmart does not offer a refund or option to exchange unless the item is covered under warranty.
That being said, many Walmart customers use the fact that unused defective or broken items can be returned for a full refund.  They simply lie to the Walmart associate to get their money back.
If, morally, you have no problem lying to Walmart, you can try to return it. But it's important to understand that approving the return is at the discretion of the Walmart employee.
If they don't believe the item was actually damaged in transport or upon opening, they have every right to deny the return.
Can I Return a Defective Item to Walmart Without a Receipt?
Let's say you purchased a TV from Walmart and plugged it in only to realize it was defective; you will certainly want to return it!
But what if you lost the receipt? The answer to this one is a little tricky to explain.
Walmart's return policy states that some items, such as TVs and other electronics, can never be returned without a receipt. Whether they are damaged or not.
However, almost every Walmart employee will accept a return without a receipt as long as they can verify that the item was actually purchased at Walmart.
That means that if you have a damaged TV in the original box but have misplaced the receipt, it is highly likely that you can exchange it.
It's important to understand that although non-receipt items are accepted, you will not have the option to receive a refund.
You can either opt for an exchange for an identical item or a refund on a Walmart gift card.
How to Return a Damaged Item to Walmart Online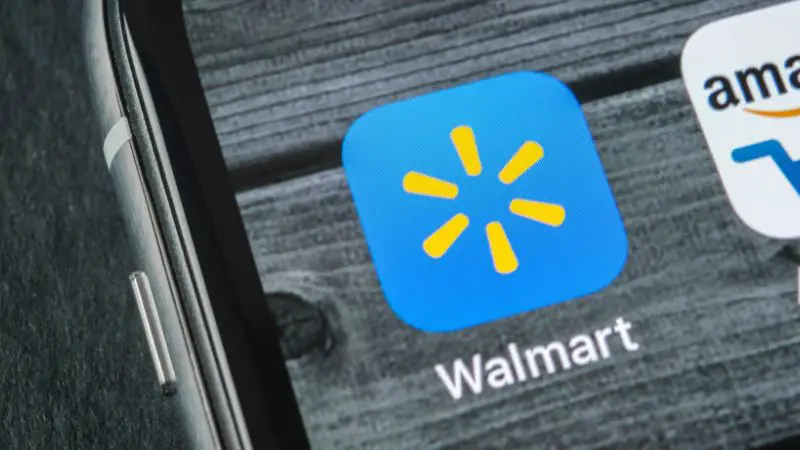 If you want to return a damaged item to Walmart online, you are in luck! The process is exceptionally user-friendly.
Here's what you need to do:
Log in to your account on the Walmart app or Walmart.com
Navigate to your Order History.
Then, select the damaged item you want to return.
When asked why you are returning, choose the option of broken or damaged.
Select whether you want an exchange or a refund.
Print the shipping label sent by Walmart.
Then, re-package the item to safely ship and attach the label.
Finally, drop off the item at a USPS or FedEx location.
Walmart will receive the item and confirm that it is damaged as you claimed. Then, they will send you a new one or release a full refund.
Can You Return a Bad Product to Walmart?
If you purchased a bad product from Walmart, i.e., an expired or rotten food item, you will also want to know if you can return it.
So, the good news is that you absolutely can return a bad food product to Walmart whether you bought it in-store or opted for a pickup or delivery from Walmart's online grocery service.
No matter how you purchased the rotten or expired food, you can return it for a full refund or exchange. But it must be within 90 days of the original purchase.
Now, if you purchased your items through Walmart's online grocery service, you should navigate to your purchase history and initiate a return for the item online.
In this case, Walmart will likely return the item's value to your account. But they won't bother to pick it up or make you return it.
However, if you bought the item in-store, you must return it to a Walmart store to initiate a return or exchange.
Conclusion
When it comes to damaged items, you can return them to Walmart for either an exchange or a full refund.
Technically, the policy states that broken items can only be returned if they were damaged upon opening. However, Walmart has an extremely lenient policy.
Realistically, if you say it was broken, Walmart will accept it without question.
You can return damaged items without a receipt as long as you have the original packaging or barcode on the item.