Chewy is one of the world's biggest pet food and pet product suppliers. While you have most likely seen their products in stores, on Amazon's giant online marketplace, and maybe even in your cupboard, you probably don't know who actually owns this billion-dollar company and, more specifically, if Amazon owns Chewy.
So let's find out: Is Chewy owned by Amazon?
Is Chewy Owned by Amazon?
Chewy is not owned by Amazon. In fact, the giant pet food supplier is owned by another billion-dollar company, PetSmart. PetSmart purchased Chewy in 2017 for $3.5 billion, which at the time was the largest-ever e-commerce buyout. Amazon owns its own pet food private label: Wag.
If you want to learn everything there is to know about Chewy and who owns it, as well as whether or not it competes with Amazon, keep reading! This article has all the information you need.
Who Owns Chewy in [year]?
Chewy is currently owned by PetSmart. PetSmart is America's leading pet supply chain, and with a net worth of over $5.3 billion, they are certainly doing well for themselves.
When PetSmart purchased Chewy in 2017 for $3.5 billion, the sale put PetSmart into an incredible deficit, and over the next few years, PetSmart needed to decide how to use Chewy to make the most money possible.
In 2020, PetSmart separated the two companies once again into PetSmart Inc. and Chewy Inc. and had Chewy go public. This proved to be a fantastic decision for the business, and both companies are still doing extremely well both on the market and with the American population.
So while PetSmart still technically owns the majority of the shares of Chewy Inc, several other companies and corporations also own parts of the company.
Some of the big names involved include Morgan Stanley, Baillie Gifford, The Vanguard Group, Brown Advisory, and JP Morgan.
How Is Chewy Related to Amazon?
Chewy is not related to Amazon in any way other than the fact that they both sell pet food, medicine, and supplies online.
There are quite a few differences between the two e-commerce sites, but the most important seems to be that Chewy only sells pet food and products, whereas Amazon sells pretty much everything you could think of.
Chewy prides itself on being a customer's one-stop shop for everything their pet needs on a well-organized and much smaller site than Amazon. When you compare the two websites, most users agree that if you are specifically looking for pet products, Chewy is easier to use.
Does Amazon Compete With Chewy?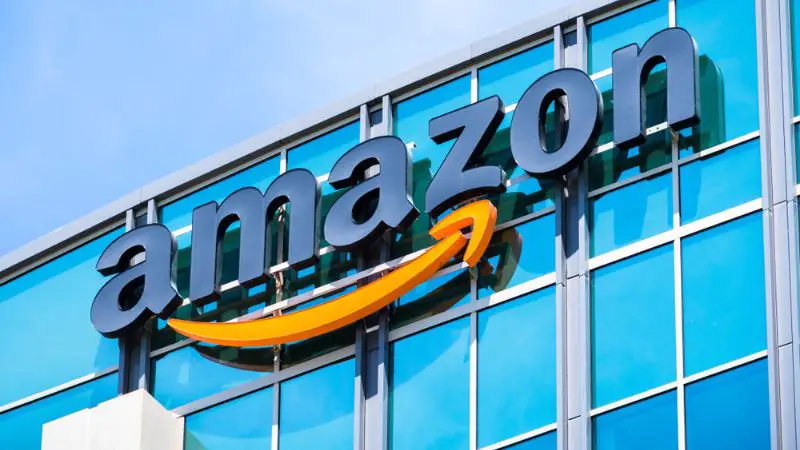 Amazon actually competes with Chewy in several ways.
Obviously, both companies sell pet food and products from an online marketplace, which makes them direct competitors.
However, Amazon also competes with Chewy's actual pet food brand because it has its own private-label pet food and products line.
Amazon owns over 100 private-label brands that manufacture everything from towels to electronics, and that includes pet products and food. Of these 100 labels, the biggest and most prominent name is AmazonBasics.
AmazonBasics supplies thousands of products, including products for pets. With kennels, doggie bags, cat towers, fences, beds, chew toys, and so much more, AmazonBasics has essentially everything Chewy has to offer.
As well, Amazon has its own pet food company called Wag. Wag offers dry and wet dog food, supplements, dental chews, training treats, and more.
Essentially, you can find every product you might need or want for your pets on both Amazon and Chewy online, which makes them direct competitors in the pet supply market.
It's important to note that although Amazon is certainly the most popular e-commerce site for most products, pet owners have reported that they generally like using Chewy better for their pet purchases.
The reason is that Chewy is focused solely on pet food and products, and the way the site is organized is more conducive to quickly find the exact product you want. They have over 60,000 items available for purchase, putting them on par with Amazon's variety of pet supplies, but users like how the site works better than Amazon.
Although Chewy will certainly never be as big as Amazon overall, it seems that in regard to pet products, they are still the fan favorite.
Why Has Amazon Not Bought Chewy?
When PetSmart bought Chewy in 2017, the price tag was incredibly high. In fact, it was too high to be profitable, and PetSmart has since stated that in addition to opening Chewy up to the public, they may eventually sell their remaining control.
While it's impossible to say what is going on behind Amazon's closed doors, the reason why Amazon has not bought Chewy is most likely because they thought it was priced higher than it was worth.
It may also be that with a $5.3 billion net worth, Amazon doesn't think the company would bring in enough revenue for such a large price tag.
Is Amazon Interested in Owning Chewy?
Amazon is constantly purchasing companies to add to their ridiculous income while being able to provide their customers with more products at affordable price points.
There's no way to say for sure if Amazon is interested in buying Chewy; however, it seems to most experts that it would be a good purchase for the conglomerate.
Even though, as you now know, Amazon already has its own private label of pet supplies and food, the general consensus is that Chewy's food and products are far superior to Amazon's.
If Amazon wanted to up its game when it comes to pet items, buying Chewy would certainly put them ahead of any other e-commerce site and almost every in-person store in the country.
Conclusion
Amazon does not own Chewy. Chewy is currently owned by PetSmart, although the stock is public, and several other big-name shareholders also own parts of the company. Chewy is currently valued at $5.3 billion and may simply be too big for Amazon to buy at the moment.