Amazon is the world's largest e-commerce company. Founded by Jeff Bezos in July 1994 as an online bookstore, Amazon has grown significantly to become many things over the years.
Many people often wonder if Amazon is considered a retailer or a wholesaler. So is Amazon a retailer or wholesaler?
Is Amazon a Retailer or a Wholesaler?
Amazon is both a retail company and a wholesaler. Although Amazon offers wholesale services, it is essentially more of a retailer than a wholesaler. Since Amazon aims to make a profit, customers, whether retailers or wholesalers, can shop on Amazon as they want as long as they are paying.
While Amazon is primarily an e-commerce retail company, it extends its wholesale option through Amazon Business, a model different from the regular wholesale standard competitors offer. Read on to learn more about the Amazon Wholesale and Retail segments and how they work!
Retailer
Retail includes selling goods and services and delivering them directly to the end-user or consumers.
A retailer usually buys goods in large quantities from a manufacturer or a wholesaler at a discounted rate and sells the goods individually to customers at an increased price to profit from the trade.
In the supply chain, retailers are the last and final point of contact as they sell directly to end consumers. So, a retail store expects customers to buy low to moderate amounts of goods and services.
Amazon is an excellent example of a retail business for many reasons. Here are some of the reasons why Amazon is a retailer.
Amazon customers can buy whatever item or service they want without going through a third-party agent. Amazon sells and ships the goods ordered directly to customers and makes profits on each product after necessary business cost deductions.
As a retailer, Amazon buys branded products from manufacturers, then sells and ships them directly to customers. So, they get many different items in different categories from various wholesalers or manufacturers to sell.
The customer experience is another reason why Amazon fits better as a retailer. Unlike wholesale companies, retail businesses are more involved in providing a satisfying customer experience.
For example, Amazon is known for its attentive and functional customer care service and its return policy when the items they deliver are damaged or defective.
As one of the most popular e-commerce retail companies in the world, Amazon offers various products. It originally started as an online bookstore. Today, Amazon handles many different items, from electronics to apps and games to home equipment.
Wholesaler
Wholesalers are businesses that buy goods and services directly from the manufacturer and resell the goods to other retailers and businesses.
A wholesaler can also be the manufacturer of the goods being sold. For instance, a book company selling books to smaller book stores can be considered a wholesaler. Wholesalers can sell to both retailers and consumers who buy large quantities.
It is essential to understand the difference between a retailer and a wholesaler. A common differentiating factor between the two business models is the type of buyers.
In a retail model, the business sells goods and services directly to end users, while a wholesaler buys goods in bulk from the manufacturers to sell to other businesses.
A retailer may buy products from the wholesaler at a discounted price. The wholesaler also makes a profit from the sale as their selling price is considerably higher than the buying price.
Amazon can also be considered a wholesaler for the following reasons:
Amazon can sell goods and services to people looking to buy in bulk. This is mainly done through the Amazon Business platform. On the platform, wholesale goods are offered in large quantities and at lower prices.
Amazon offers a means for buyers to receive wholesale discounts on bulk purchases to resell to the end consumers. The Amazon Business platform offers small retail businesses an online wholesale purchase opportunity.
Amazon Wholesale Products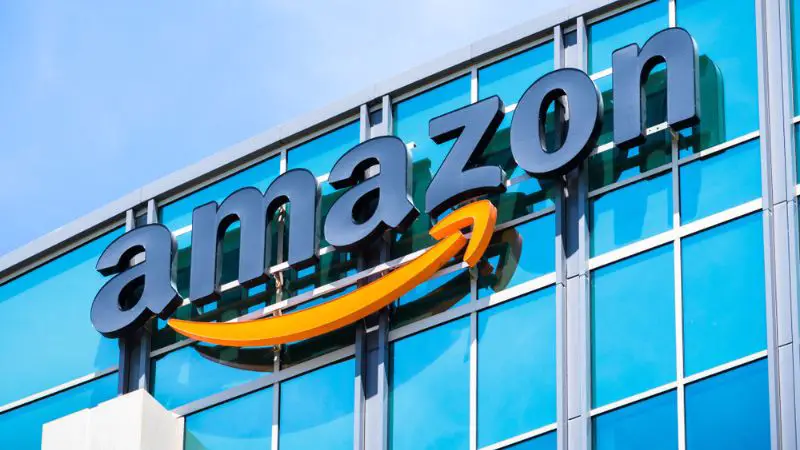 Amazon, as a wholesale solution, provides a large variety of products. Some of these include:
Office supplies: This is one of the most sought-after wholesale items on Amazon.
Baby and children's clothing
Books
Craft supplies and tools
Toys and games
Appliances
Pieces of jewelry and accessories
Women's bags
Beauty and skincare products
As an e-commerce giant, Amazon offers millions of products to customers, and its wholesale solution is no different.
Resellers planning to sell on Amazon are advised to choose products in constant demand.
Also, resellers should seize opportunities to sell products with affordable upfront expenses that can generate increased profits and avoid selling an oversaturated item with stiff competition.
Is Amazon Successful in Its Wholesale Segment?
Amazon's wholesale segment grows more prominent with each passing year. Amazon Business is one of the sites for retailers and small businesses to buy products in large quantities at reduced prices.
Amazon allows resellers to purchase wholesale products on Amazon.com if they don't want to open an Amazon Business account. You can see these products by typing "wholesale" in the search tab.
Though Amazon's retail services are what the company is most famous for, its wholesale operations extend an easy solution and cater to small retail businesses.
Should Amazon Do More Wholesale?
Although Amazon provides a wholesale option for resellers and small businesses, its retail business remains the more significant preference. It is more focused on catering to end consumers since there are more end users than wholesalers needing their services.
The wholesale business is smaller compared to Amazon's retail business. The massive yearly revenue from its retail services is a testament to this, and the positions of these two operations are not likely to change soon.
Conclusion
Amazon is an online retail company with a developing wholesale operation. While its wholesale services continue to grow yearly, the company's foremost priority remains its retail business which caters to end consumers. Today, Amazon continues to thrive as both a retailer and wholesaler.
Welcome to CompanyScouts! I am Jake, the founder of CompanyScouts. I hold an Msc in Economics and Business Administration. With a deep interest in the consumer segment, I strive to help people get to know their favorite companies even better.