As one of the world's largest and most lucrative companies, Amazon is certainly on everyone's minds. With a net worth of over $1.29 trillion, many people know that Amazon makes a whole lot of money, but most don't actually know how the company works.
In this article, we are going to find out: Is Amazon a B2B or B2C company?
Is Amazon a B2B or B2C Company?
Amazon is both a B2B and B2C company. Amazon is most well known as a business-to-consumer (B2C) company because it sells products and services directly between a business and consumers; however, it is also a business-to-business (B2B) company, as it conducts transactions between businesses.
If you want to find out how Amazon is a B2B company as well as a B2C company, and even if it is a C2C company and how it markets for each of these businesses, keep reading! We are going to go through every detail right now.
Why Is Amazon a B2B Company?
Before we dig into why Amazon is a B2B company, it's vital that you first understand exactly what a B2B company actually is!
B2B, or business-to-business, companies are defined as those that conduct between companies rather than between a company and individual consumers. This can include manufacturers, wholesalers, and retailers, among dozens of other types of businesses.
Understanding the definition, it's probably already clear how Amazon is a B2B company. But just to clarify, Amazon is a business-to-business company because they conduct business between several different types of business.
Here are a few examples of the types of businesses Amazon works with:
Third-party sellers. Over 200,000 small to medium-sized businesses sell their products on Amazon.com.
Wholesalers. Amazon purchases bulk items from dozens of brand name companies to then sell their products to their customers through the online marketplace.
Manufacturers. Amazon owns over 100 private label companies, which means they purchase millions of products from companies that manufacture products for them.
Retailers. Amazon owns and works hand in hand with many retail stores, including Whole Foods Market, Amazon Book Stores, Amazon Fresh, Amazon Go, and many more.
Partnerships. In addition to the many subsidiaries that Amazon owns, the company has several partnerships with companies such as Kohl's, UPS, FedEx, and more.
Business Accounts. Amazon offers memberships to businesses so they can use the site's web services to increase their organization, ordering, and even profit margins with Amazon's help.
While many people think of Amazon as a business-to-consumer company because they do sell directly to the customer, there is a lot happening behind the scenes that make Amazon one of the world's biggest B2B companies.
Why Is Amazon a B2C Company?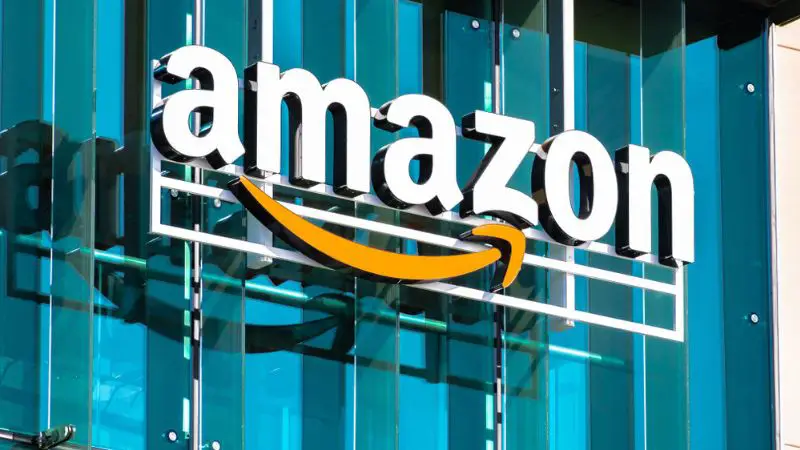 Now, let's talk about exactly what a B2C company is so we can find out why Amazon is a B2C company as well.
B2C, or business-to-consumer, companies are businesses that deal directly with consumers. These companies sell products and services directly from a business to consumers who are the end-users of the products or services.
So, Amazon is clearly a B2C company as it sells products and services directly to its clients.
Amazon sells over 12 million products and ships out 1.6 million items every day, which makes it one of the most successful B2C companies on earth. In addition to actual products, Amazon also sells web services and memberships directly to its clients.
For these reasons, Amazon is categorized as a B2C company, as well as a B2B company.
Is Amazon a C2C Company?
You may be surprised to know that Amazon is not just a B2B and B2C company; it's also a C2C business!
A C2C company means that the business functions with consumer-to-consumer interaction, i.e., one consumer buys goods from another consumer using a third-party business to facilitate the transaction.
Therefore, Amazon is the definition of a C2C company because it is a third-party site where consumers sell their goods to other consumers.
Amazon launched the third-party marketplace in 2000, and from that day on, thousands of people across the country and the world signed up to sell their products on Amazon to the many customers of the site.
How Does Amazon Do B2B Marketing?
Because Amazon is technically three different types of business in one, the company does a lot of marketing to ensure every aspect of the company is thriving.
When it comes to focusing on the B2B side of their business, Amazon has very specific B2B marketing tactics.
One of the ways that Amazon markets the B2B side of the company is by promoting its business accounts and services to the consumer. Opting for an Amazon Business Account means that small to medium-sized companies can use Amazon's services to increase their profits, improve organization, and take advantage of the business-only selections and quantity discounts.
Another marketing tool Amazon uses in its B2B business dealings is by encouraging its third-party sellers to purchase advertising on the site.
In fact, advertising other businesses is one of Amazon's biggest revenue streams. The company made an incredible $31 billion in ad revenue in 2021.
How Does Amazon Do B2C Marketing?
Amazon's B2C marketing strategy is to ensure consumers know that Amazon is based on customer satisfaction above all else.
On the About Amazon page, Amazon makes a statement that directly portrays the company's B2C marketing approach: "Amazon is guided by four principles: customer obsession rather than competitor focus, passion for invention, commitment to operational excellence, and long-term thinking."
And Amazon isn't all talk, the company puts these words into practice by giving its customers a fantastic return policy, a 24-hour customer service team, trusted and reliable delivery services, and so much more.
Everything that Amazon is doing seems to be working because the site has an incredible 90% customer retention rate, so you could certainly say that their B2C business is booming.
How Does Amazon Position Themselves Among Competitors?
What type of business Amazon is can be a little confusing, but the bottom line is that Amazon is a B2B, B2C, and C2C company, which means it has competitors in almost every sector of business.
However, Amazon really does have a leg up on its many competitors because even as just one company, it does it all!
While Amazon has an incredible amount of competitors as they offer so many products and services, here are its top 10 competitors:
Walmart
eBay
Target
Alibaba Group
Otto
JD
Netflix
Rakuten
Flipkart
Microsoft Azure
Most of these companies' business models differ from Amazon's in that they are not B2B, B2C, and C2C companies, but instead, they focus on one or maybe two of these business models.
Amazon's business model is very specific to its diverse business dealings, and although it may seem impossible for one business to excel in so many areas, Amazon has the resources, and they certainly seem to be doing something right.
Conclusion
Amazon, as the world's biggest online marketplace and web services provider, is both a B2B (business-to-business) company as well as a B2C (business-to-consumer) company. Essentially, Amazon does it all, and the company excels in both areas of business with its vast resources and superior marketing strategies.
Welcome to CompanyScouts! I am Jake, the founder of CompanyScouts. I hold an Msc in Economics and Business Administration. With a deep interest in the consumer segment, I strive to help people get to know their favorite companies even better.