Have you recently had an awful experience when shopping at Walmart?
Then you probably consider filing a complaint against a Walmart employee.
Should you do this — or will Walmart not take any complaint seriously?
Does Walmart Take Complaints Seriously?
Walmart does take complaints seriously and has many ways where customers can accurately file a complaint. However, some past customers have also voiced their disappointment over how their local store handled their complaints. It appears every store acts differently in how they deal with complaints.
---
KEY TAKEAWAYS
You can file a complaint by requesting to speak with a manager or the store manager at your local Walmart.
You can also file a complaint online through Walmart Ethics if you'd like to file anonymously.
Every store differs in how they accurately deal with customer complaints towards employees.
---
Below, we explain how you can file a complaint with Walmart, as well as what you can expect when you do.
Make sure to keep reading!
How Does Walmart Handle Complaints?
Every store differs when it comes to handling customer complaints. All you have to do is look at what past customers have experienced to see this is true.
Some customers had their complaints handled immediately and professionally. Other customers felt that Walmart didn't handle their complaints seriously at all.
Unfortunately, this means that every customer may have different experiences when filing a complaint against an employee.
Walmart does state that they take every complaint seriously. They will always investigate the complaint that a customer puts forth.
How they choose to solve this complaint differs, of course.
But Walmart is supposed to always ensure that their customers are happy. If an employee has done something that warrants a complaint, Walmart does ensure that the situation is dealt with.
Even though some customers have horror stories in this department, Walmart will often work to investigate any complaints that they get.
Once Walmart receives a complaint, it will often begin an investigation into the situation at hand. This means that a manager will likely investigate and talk to the employee involved with the situation. They'll also talk to you, too, when you file the complaint.
If other employees witnessed this situation, they may be asked questions, as well.
Thus, an investigation process ensues. A final report may be drawn up, especially for serious issues. Repercussions could occur if the employee has been found to be at fault.
How to File a Complaint With Walmart
If you recently had a bad experience with a Walmart employee, you should immediately file a complaint with Walmart.
You can do this as follows:
Go to Customer Service
Explain that you would like to file a complaint
Ask to speak with a manager or the store manager
Explain in detail what happened as you file the complaint
What Complaints Does Walmart Take Seriously?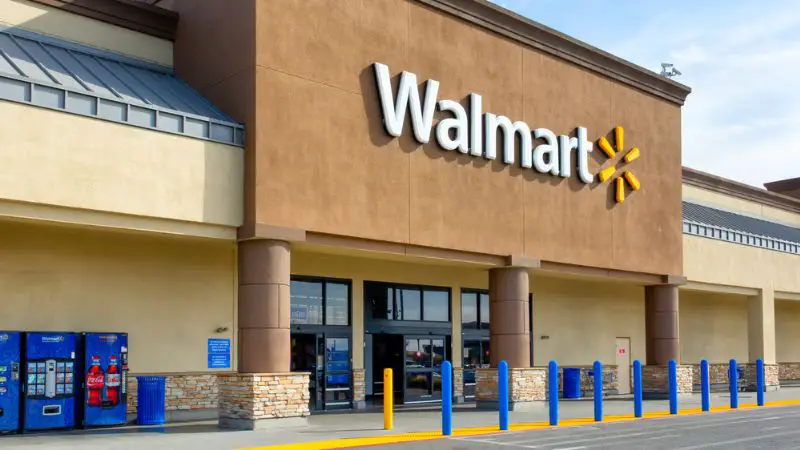 Walmart takes valid complaints seriously. These complaints could include, though aren't limited to:
Harassment
Illegal activity
An employee being aggressive
What does Walmart Ethics do?
If you would rather file a complaint anonymously rather than in person, you can do this online through Walmart Ethics. You can Report a Concern here.
This is a great way to report a concern about something you saw that was rather serious, especially if you're nervous to come forward.
You don't have to file anonymously. You can also add your name and contact number to this complaint online, though Walmart ensures they will keep this as confidential as possible. Your information will not get back to the employee you're filing a complaint against.
For example, if you have seen any type of illegal activity, you can file a complaint here through their online form. 
How Do You File a Complaint Against a Walmart Pharmacy?
If you have had an unfortunate situation with a Walmart pharmacy, you can also file a complaint. For the most part, this can all be done within the pharmacy.
First, ask to speak to the head pharmacist or person in charge of the pharmacy. State your issue, and see if you can file an official complaint. Tell them everything that has happened.
More times than not, the issue will be resolved at this stage. However, if you continuously feel as if they aren't taking you seriously, you can continue to ask for the person above them.
Valid complaints against a Walmart pharmacy could include, but aren't limited to:
A pharmacist giving you incorrect medication, doses, advice, etc
Harassment
Illegal activity
Conclusion
In conclusion, Walmart takes complaints very seriously — even though some customers may have previously had a difficult or unsatisfactory experience.
If you ever find yourself needing to file a complaint, immediately seek out Customer Service at Walmart. Speak to a manager or store manager and let them know what happened while you file a complaint.
You can also file anonymously online through Walmart Ethics.