Amazon Music is one of the best streaming platforms that allows users to listen to their favorite songs on a subscription. Are you wondering if the Amazon Music app uses data? Read on to learn about Amazon Music data usage and how you can manage your data.
Does Amazon Music Use Data?
Amazon Music uses data to stream or download songs at a rate of 130MB when you stream live music for 20 minutes. However, Amazon music does not unnecessarily consume data, as you can download your favorite songs while you are on WiFi and listen to them offline.
It's sometimes challenging to keep track of all the data you use on your favorite websites and apps. Keep reading to see how much data Amazon Music uses, the terms and conditions of its use, and how you can reduce or maximize the data consumption.
How Much Data Does Amazon Music Use?
People who use Amazon Music often stream their favorite collections from the app. When you stream songs consistently for a long time, you can use many gigabytes of data daily. But how much data does Amazon Music use?
Amazon Music uses roughly 130MB to stream live music for 20 minutes. Similar apps like YouTube Music and Apple Music reportedly consume more data. How much data Amazon Music consumes depends on your streaming song quality.
How Much Data Does Amazon Music Use per Hour?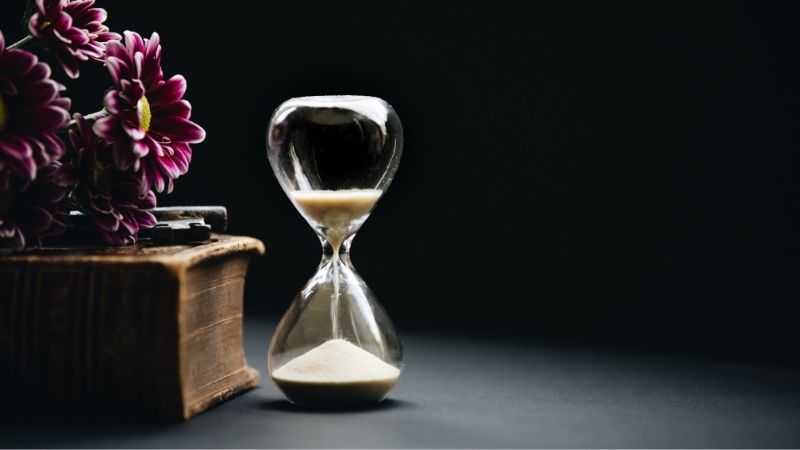 On average, an hour-long streaming session costs approximately 400MB. While there has been no official disclosure from Amazon music regarding the quality of songs users can stream, most people gather that the audio quality options range from 48Kbps to 320Kbps.
The song quality you're streaming will affect the amount of data you use per hour. So, if you change the audio quality, you can change how much data you use to stream music.
Can You Use Amazon Music Without WiFi or Data?
You can use Amazon Music without a data connection or WiFi, meaning you're not streaming the music live. If you want to use Amazon Music without a data connection or WiFi, you must have downloaded the song previously.
You can play the songs you downloaded on the Amazon Music app via Amazon Music Unlimited or Amazon Music Prime anytime and anywhere, even when there's no data connection.
Follow these simples steps to download your favorite songs for offline listening:
Access your Amazon Music app on your Android, iPad, iPhone, or compatible devices
Select the "My Music" icon at the bottom of the screen
Tap on the song you intend to download
Tap on the option dots of the particular song or album selected
Select "Download" and select the song quality you want to download.
You can access and play the songs you download anytime from your queue.
You can also use the TunePat Amazon Music converter to get and listen to music without a WiFi or data connection. TunePat Amazon Music Converter lets you download and save Amazon songs, albums, playlists, etc., to your PC for offline playback.
You can also convert Amazon songs published in unsupported format to the preferred formats using the TunePat Amazon Music Converter.
Do Downloaded Songs on Amazon Music Use Data?
Playing downloaded songs on Amazon does not require data! Amazon Music lets you download and listen to the music you love offline. You can use the Amazon Music app offline and play all downloaded music without mobile data.
So, you can download all your favorite songs if you're in a place with excellent WiFi or data connection. And when you get to a place with no or poor cellular coverage, or WiFi, you can listen to your favorite songs!
If you want to play downloaded versions of a song without WiFi, select "Play downloads first" in the settings instead of attempting to stream it. You can download these songs in any available quality you like.
Alternatively, use a cellular network but don't want Amazon Music to consume your data. You can turn on the "Stream only on WiFi" feature to prevent Amazon Music streaming while using a cellular network.
How Do I Listen to Amazon Music Offline?
Now that you know you can listen to Amazon Music offline when you download your favorite songs, how can you play these songs on Amazon Music when you're offline?
If you want to listen to Amazon Music when you're offline, follow these steps:
Use a supported device like your Android, iPad, or iPhone devices.
Go to the "Library" tab to access all of your offline music stored in one location.
Tap on the dropdown menu at the top of the page and choose "Offline Music" or "Offline Mode," depending on your device.
You can view all the offline music downloaded to your phone or tablet. You can see details like the song, artist, and album in your library.
Select the song you want to play and enjoy.
You can enjoy offline music when your device is not connected to the internet or when you decide to switch to offline mode.
How Do I Reduce Amazon Music Data Usage?
You can reduce your Amazon music data usage if you don't want to exhaust your data on downloading songs or if you're not connected to an unlimited data plan. Here are some ways you can reduce Amazon Music data consumption.
Consider using a WiFi network: You can configure your Amazon Music app to only stream music when WiFi is available. This way, you would not have to worry about your data consumption when using mobile data.
Lower the audio quality to save data: When streaming music from Amazon music, you can lower the audio quality to reduce how much data it uses. To do this, tap the 3 dots at the top-right corner, go to Settings, then select "Streaming Audio Quality," and tap on "data saver."
Download and implement a data management app: If you're using a mobile device, you can install data management apps to keep track of your data usage. These apps would keep watch on your usage and alert you when you are near your data limit.
Conclusion
Amazon Music uses data while streaming or downloading your favorite songs. However, you can also use Amazon Music offline or without a data connection to listen to the downloaded songs. Amazon Music consumes about 130MB every 20 minutes and 400MB every hour, depending on the song quality you're streaming.