Because Walmart and Walgreens both start with "Wal," many people wonder if the same company owns them.
If you were thinking the same thing, keep reading!
We have the answer you have been looking for.
Are Walmart and Walgreens the Same Company?
Walmart and Walgreens are not the same company. Both companies got their names from their founders: Sam Walton (Walmart) and Chris Walgreen (Walgreens.) Walmart and Walgreens are competitors. While Walmart has a much higher firm value, Walgreens has almost twice as many stores in the USA.
---
KEY TAKEAWAYS
Walmart and Walgreens are not the same company.
The similarity in their names is completely coincidental.
Walmart and Walgreens are direct competitors, but they are also very different.
---
Want to understand everything there is to know about Walmart and Walgreens?
In this article, we will talk about why their names sound so similar. And their many similarities and differences!
You'll be an expert in no time.
Walmart
Let's talk about Walmart.
We now know the company as one of the largest retailers on the planet. But you may be surprised to learn that Walmart had quite humble beginnings.
Sam Walton founded Walmart in 1950. In a small town in Arkansas, the store wasn't originally Walmart; it was called Walton's.
But in 1962, he changed the name when he opened another store nearby, calling it Walmart (Wal-Mart).
Now, Walmart has 4,662 stores throughout the country and more than 10,000 around the world.
With an incredible net worth of $348.94 billion, Walmart is still owned by the Walton family (and public shareholders.)
But Walmart is more than just a household name; it's a worldwide conglomerate that has made the Waltons the richest family on earth.
Walgreens
Walgreens, although it starts with the same "Wal" as Walmart, is not owned by the Walton family.
In fact, the name Walgreens is the last name of the man who opened the very first store in 1901: Chris Walgreen.
By 1919, Chris Walgreen had opened 20 Walgreens Pharmacies throughout Chicago. And only a few years later, the company went national.
Over the past century, Walgreens grew into one of the largest pharmacy chains in the country. And today, there are 8,890 stores throughout the nation.
In 2009, the last member of the Walgreen family stepped down from the board.
But their name lives on in the giant company that currently owns Walgreens, the Walgreens Boots Alliance Co.
Has Walmart Ever Owned Walgreens?
Walmart has bought dozens of subsidiaries over the past 50 years, including Sam's Club, Asda, Great Value, and many more.
But Walmart has never owned Walgreens.
However, both companies are publicly traded, and it's highly likely that many shareholders own large stakes in both corporations.
How Is Walmart Different From Walgreens?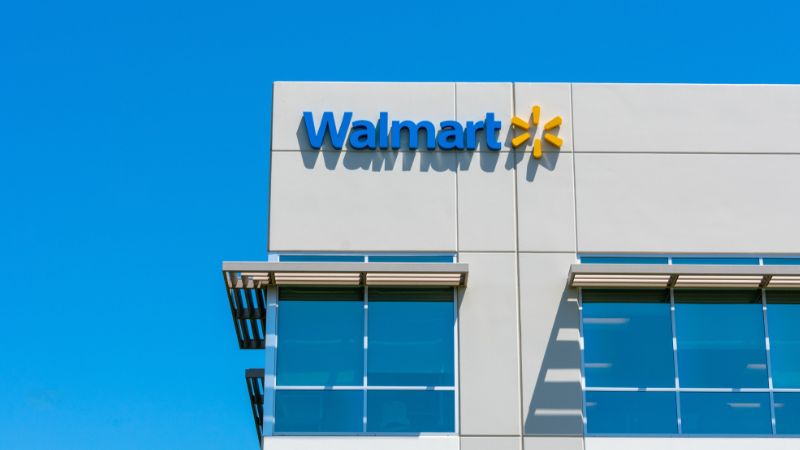 Now, it's time to talk about the differences between Walmart and Walgreens.
The two are certainly some of America's favorite retailers, and they are considered direct competitors. However, they are actually quite different from one another.
Size
Walmart has over 10,500 stores around the world but only 4,662 in the United States.
Walgreens has 8,890 stores in the USA but hasn't yet ventured outside of the country.
Walmart has a net worth of $348.94 billion.
Walgreens Boots Alliance has a net worth of $26.38 billion.
So, it's safe to say that Walmart is much bigger than Walgreens.
However, you are almost twice as likely to see a Walgreens store around the country as you are a Walmart!
Prices
Walmart is known for offering everyday low prices on thousands of items. But is it cheaper than Walgreens?
Yes, no matter which items you purchase, shopping at Walmart is more affordable than at Walgreens.
Products
Finally, let's compare the products that both these stores offer.
Walgreens focuses on pharmaceuticals, both over-the-counter and prescription. As well as health and beauty items. You can also find some snacks and household items.
On the other hand, Walmart sells almost everything a person could buy.
Electronics
Home Decor
Outdoor & Garden
Auto Care Center & Parts
Groceries
Clothes
Health & Beauty
Pharmaceuticals
Eyewear
Furniture
Mattresses
And More!
When it comes to variety, Walmart certainly takes 1st prize.
However, it's important to note that many consumers prefer shopping at Walgreens as the stores are smaller and easier to navigate.
Conclusion
Walmart and Walgreens, though they have a similar name, are in no way related.
Walmart does not, and never has owned Walgreens. The fact that the 2 companies both start with "Wal" is completely coincidental.
Walmart was started by a man named Sam Walton, who named the store after himself.
And the same goes for Walgreens, which was founded by a man named Chris Walgreen.
While the 2 stores are considered competitors, they are extremely different in the shopping experience, products, and price tags that they offer.