There are several ways to pay when you are placing an order on Amazon, from debit and credit cards to government assistant cards and Amazon gift cards; Amazon makes it as easy as possible to make your online purchases on their e-commerce site.
Although e-gift cards are available on Amazon, some people worry about the safety of purchasing and using them to make purchases. So let's find out: Is buying a gift card from Amazon safe?
Are Amazon Gift Cards Safe?
You can certainly feel safe ordering and using gift cards on Amazon. As a trustworthy and reliable company, using Amazon gift cards is a great way to make your purchases. However, it is important to note that some scammers use gift cards to attempt to get money from you.
In this article, we will discuss how Amazon gift cards work, whether or not someone can steal an Amazon gift card, and how to keep your Amazon gift card safe! So keep reading; you are going to be an Amazon gift card expert in just a few minutes.
How Do Amazon Gift Cards Work?
Amazon uses gift cards for several reasons: to refund money for a returned item, as a purchase from an Amazon account holder or as a gift for a loved one, or as a present or incentive for a customer or potential customer.
Anyone can order an Amazon gift card on their website and send it over email to a recipient or keep it for yourself under your Amazon account, or you can purchase one in person at one of Amazon's physical stores, at a Whole Foods Market, or many of the other authorized sellers.
Amazon gift cards have a 16-digit confirmation code as well as an expiration date in order to keep them safe for you to use. You can purchase an Amazon gift card for up to $10,000, but it's important to note that you can exclusively use it for purchases on Amazon.com or the app and Amazon Prime, even though Amazon owns several other small companies.
What Is the Best Way to Buy an Amazon Gift Card?
As you now know, there are essentially two ways to buy an Amazon gift card, either for yourself or for a friend:
In a physical store.
Online on the Amazon website.
Now, you might be wondering: What is the safest way to purchase a gift card on Amazon? Both options are completely safe. Whether you opt to pick up a physical card at one of Amazon's authorized locations or order one online to either be printed out or used as an e-gift card, you can feel completely secure in your purchase.
What Does Amazon Do to Make Their Gift Cards Safe?
Amazon certainly wants to ensure you feel safe spending money with them. Amazon does its best to keep its gift cards safe by ensuring they each have a 16-digit confirmation number, as well as a CVV code and an expiration date that you will need to enter in order to use the card.
Again, you can absolutely assume that your Amazon gift card is safe to use as long as you purchased it directly from Amazon.com, the app, or an authorized Amazon location.
How Long Does It Take To Receive a Gift Card From Amazon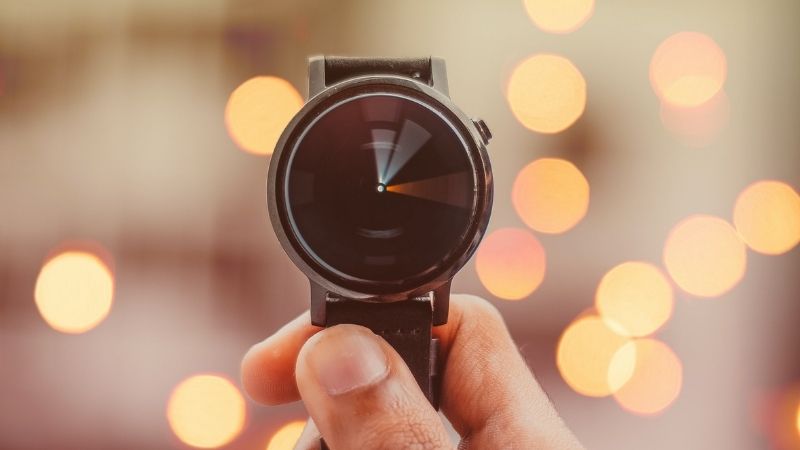 If you decide to purchase an Amazon gift card online, you have three options for how to receive it: as an e-gift card that will be added to your Amazon account, as a physical gift card that Amazon sends you, or as an email that you can print out to use.
Each of these options will result in a different time frame for how long it will take to receive a gift card from Amazon:
An e-gift card: Usually within 15 minutes, but it could arrive as late as 24 hours later.
A physical gift card: Will be sent overnight for one-day delivery to your shipping address.
An email with a printable gift card: Usually within 15 minutes, but it could arrive as late as 24 hours later.
Now that you understand how an Amazon gift card works, how to get one, and how long it will take to get to you, let's go back to our original question: Are Amazon gift cards safe?
Can Someone Steal Your Amazon Gift Card?
Here's the thing, someone really can't steal your Amazon gift card unless they steal your wallet or find the physical card somewhere. An online Amazon gift card is completely safe for you to use without worrying that someone is going to steal it.
However, that being said, there are certainly ways to be hacked through an Amazon gift card, just not in the typical way of simply being stolen.
Can You Get Hacked Through a Gift Card on Amazon?
Unfortunately, you can certainly get hacked through an Amazon gift card; but luckily, there are very specific ways that hackers try to scam you through Amazon gift cards, and you can absolutely avoid them if you know what they are.
Here's how it works:
A hacker will usually call, email, or text an Amazon account holder with some sort of urgent or emergency situation.
The scammer will tell the victim that they will receive an incredible discount on their next Amazon purchase if they buy a gift card right now.
They could also state that there is some sort of medical or personal emergency that they need help with by purchasing an Amazon gift card.
Unfortunately, although scammers cannot get your payment information on Amazon, they may get access to your personal information and use it to convince you they know you and are here to help.
Sometimes they even use caller ID spoofing so your phone says that Amazon is calling, which can be extremely confusing.
When the hacker convinces the victim to purchase an Amazon gift card, they will then ask for the 16-digit confirmation number, CVV, and expiration state, stating that they are verifying the card.
This is certainly a scam, and you will never see that gift card money again.
It's important to understand that no Amazon item ever requires a gift card to be purchased, and no one from Amazon will ever call or contact you in any way and request or force you to buy a gift card.
However, if you want to read everything you possibly can about the way hackers can try to sell you gift cards that they can then steal money off of, you should read the very detailed descriptions from Amazon.
Why Do Hackers Ask You to Buy Gift Cards?
Hackers ask victims to buy gift cards with their own money so that they can immediately steal the gift card information and use the money on it.
Now that you understand exactly how hackers scam Amazon account holders by requesting they purchase gift cards and then ask for the card's information with several different specific tactics, it's most important that you know how to keep your money safe!
First of all, if you think you are being scammed, immediately reach out to Amazon customer service. They will be able to confirm that it was not the site reaching out to you so you don't fall for the hacker.
Unfortunately, if you do get scammed, you need to let Amazon know right away. They may not be able to retroactively get your money back, but they could hopefully stop it from happening to someone else.
Conclusion
Amazon gift cards are completely safe to purchase either from Amazon's website or an authorized store. The only time you should not buy an Amazon gift card is if you are being coerced or convinced by someone claiming to be from Amazon because that is a scam!