When placing an order on Amazon, you don't always know what you're going to get. Although the company is considered extremely trustworthy and reliable, within its millions of products, there are bound to be a few bad eggs.
If you want to know how the Amazon replacement policy works in [year], we have all the information you need right here.
Amazon Replacement Policy [year]
If the item you purchased directly from Amazon never arrived, or arrives different from its online description, or is damaged, you can receive a replacement for no additional cost if you request one within 30 days of purchase. Amazon will pay for the return shipping of the damaged item.
In this article, we will find out exactly what replacement means on Amazon, as well as how to opt for a replacement instead of a return, and everything else there is to know about Amazon's replacement policy!
What Does Replacement Mean on Amazon?
Replacement, return, exchange, to many of us, all these words have similar connotations and it can be confusing which word you should use when dealing with an Amazon purchase.
Replacement on Amazon means that the item you ordered was what you wanted, but it either arrived damaged, with missing pieces or it simply never arrived at all.
If you opt for a replacement on Amazon, and the item is eligible, you will receive the exact same item sent to your door for no additional cost.
If you did receive the original product you ordered and it was damaged, Amazon will send you a shipping label to send it back to the warehouse. However, if you did not receive the item and are looking for a replacement item to get what you originally ordered, you don't have to do anything at all!
Does Amazon Charge for Replacement?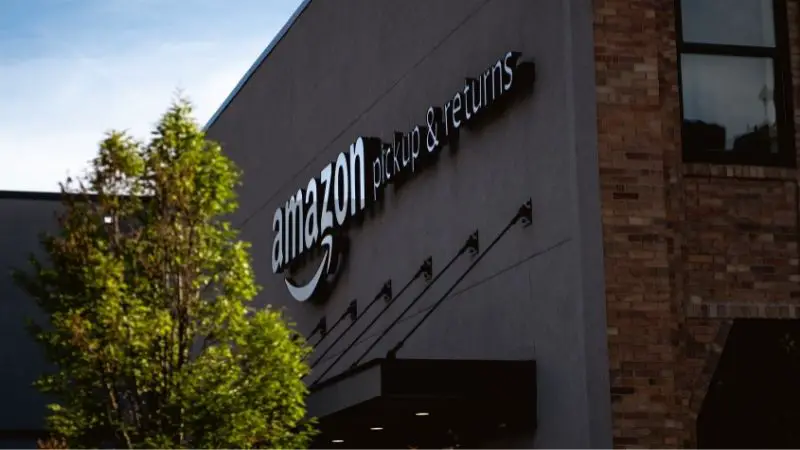 Amazon does not charge for replacements. However, it is important to note that there are certain items that are not eligible for a free replacement.
Luckily, you don't have to read the fine print on every item; when you navigate to initiate the refund, Amazon will let you know if your item is eligible for a free replacement.
As well, if you purchased an item from a third-party seller instead of directly from Amazon, the replacement policy could be different as each seller is allowed to set their own policy.
The only reason why Amazon might charge you when getting a replacement is if you lied as to why you needed the item replaced. For example, if you stated the laptop didn't turn on when it arrives back at the warehouse, Amazon will test to see if the problem you described was accurate. If it wasn't, you may have to pay a 15% restocking fee.
How Do I Replace an Amazon Item Without Returning?
If your purchased item from Amazon is cheaper than Amazon's cost of returning the item, Amazon may send you a replacement without asking for a return.
Other reasons why Amazon says there is no need to return the item are to keep customer satisfaction high and not let any products go to waste.
Can You Return a Replacement Item on Amazon?
If you have received your replacement item from Amazon and it still wasn't what you expected or even what you wanted, you can return it to Amazon for a full refund as long as you initiate the refund within 30 days of the shipment receipt.
Returning and replacing an item are both quite easy processes, all you need to do is sign into your Amazon account, navigate to the Your Orders menu, and select the items you wish to return or replace. Then follow the prompts to choose what you want to do with your unwanted item.
What Should I Do if I Received an Amazon Replacement and the Original Arrives?
One of the reasons why people initiate a replacement on Amazon is if they never received the original item they ordered. While this is fairly uncommon because Amazon items almost always arrive on time, it is possible.
So what should you do if you receive an Amazon replacement but then the original arrives shortly after?
Well, there are essentially two options: you can keep both items and hope that Amazon never finds out, or you can reach out to the Amazon support team and tell them you received both items and only paid for one. In that case, Amazon will send you a prepaid shipping label and ask you to send one of them back to the warehouse.
What you do is really up to you, but according to several threads, Amazon usually expects people to simply keep both items without contacting them, even if it is technically stealing.
What Happens if I Don't Return the Replacement?
If you don't return the replacement, it is likely that Amazon will never find out, and you could be the lucky, albeit sneaky, owner of two copies of the same item.
However, because of Amazon's detailed delivery network, they may notice that you received both items and request that you send one back with a prepaid shipping label.
It's extremely unlikely that Amazon would charge you for both items unless you confirm that you received them and want to keep them both.
Amazon Replacement Phone Number
If you have any questions about requesting a replacement item, if you receive both the undelivered item and the replacement product, or if you want to know if your purchase is eligible for replacement, you can and should call the Amazon replacement phone number at 888-280-4331.
While this is technically the customer service line, as Amazon does not have a specific number for replacements, the representative will be able to answer any and all of your questions. Just make sure you have your Amazon account information and the item information ready.
Conclusion
The Amazon replacement policy in [year] states that any item ordered directly from Amazon can be replaced within 30 days of the order if the original purchase does not arrive, arrives damaged, or is different from the online description for no additional cost.