Amazon is a multinational corporation with branches in several countries. There are times when employees must relocate from one location to another, and Amazon has a provision for this.
Amazon's relocation package includes numerous perks and benefits. But what is Amazon's relocation package, and how does Amazon offer relocation assistance to employees?
Does Amazon Offer Relocation Assistance?
Amazon offers a relocation assistance program for employees with payments ranging from $20K to $40K, which Amazon may pay in full at once or over time. Once you've reached your new location, Amazon's employee relocation assistance program may cover some of your cost-related expenses, such as moving costs.
Getting an Amazon relocation package can help you cushion the effect of moving. This benefit also extends to cross-border moves, so it is not just applicable to local moves. Keep reading to know more about the perks of Amazon's relocation package.
Amazon's relocation package may differ for different levels of employees and also on how much you need for the relocation. What is Amazon's relocation package for each level of worker at Amazon? And do all workers at all levels get this relocation package?
So, What are the different packages for level 1 (L1) to level 7 (L7) employees?
Amazon relocation package L1: Level one employees or associates carry out general physical tasks like stowing and picking rather than more specialized ones like being an IT equipment coordinator or safety coordinator. L1 employees do not qualify for any Amazon relocation package.
Amazon relocation package L2-L3: L2 and L3 workers do not receive relocation packages in most warehouses. Before relocating, you should find out from your manager whether a specific job role or title offers a relocation bonus.
Amazon relocation package L4-L7: Employees at this level are eligible for a Gym or health club 1000 reimbursement, travel allowance, car cost, and a lump sum of up to $40K and more if expenses are incurred.
So as a level 4 to level 7 employee working specialized roles at Amazon, you can get a relocation package between $20K to $40K for an easier transition.
What Is Amazon's Relocation Package?
Amazon's relocation package is a provision to help new employees get settled in when the company decides to transfer them into a vacant role in a new location. There is no fixed amount for this package as it varies depending on the level of the employee.
Amazon's relocation package is usually at $20K. Depending on your level and how many extra benefits you need, your package can go up to $40K.
Usually, an employee will have to sort out their relocation costs, and then Amazon will reimburse them the exact amount after the HR department approves it. While Amazon may not repay the entire amount, it will cover a significant portion.
A relocation package can help employees move freely between their job and residence and also help them settle. This package is not only for new employees that have to relocate but also for employees that Amazon moves to an open position in another location.
The relocation package covers moving, house hunting, initial home setup, travel costs, temporary household goods storage, temporary housing, and other moving-related costs.
How Much Does Amazon Pay for Relocation?
The amount Amazon pays for relocation depends on the distance the employee travels, and Amazon intends its relocation package to cover moving and relocation expenses.
Depending on your level, Amazon may pay relocation expenses between $20K and $40K. Some of the costs Amazon covers in their relocation package include:
The costs of temporary housing can house workers and their families for up to nine months.
The costs of getting to and from the company (via plane tickets or moving vans).
Temporary home rentals
Car rentals
Amazon's relocation package may include other perks like transportation, packing and unpacking services, rental car services, tax benefits, etc. Amazon may also include cash in addition to housing and moving services.
Amazon can also pay up to a $40K relocation package to employees who have to relocate internationally. This package can cover their flight and transportation once they've settled in their new homes.
Can You Negotiate Amazon's Relocation Package?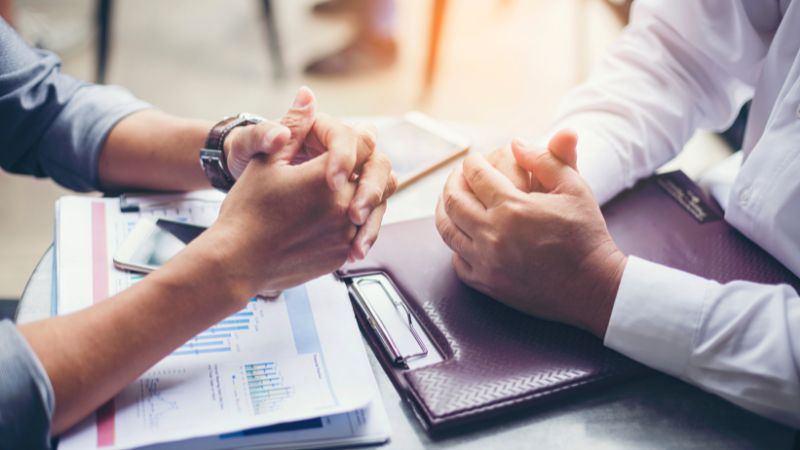 The new employee's compensation package includes a negotiable relocation package benefit. So, you can negotiate your relocation package with your manager or HR staff to meet your unique needs.
It will be simpler to negotiate a good deal if you keep in mind your specific needs, such as those related to moving and settling into your new location.
Usually, you'll get reimbursement for a large portion of what you spend on relocation-related costs, so you should have receipts and proof. Amazon may cover the entire expense, depending on how large it is.
How to Ask for Relocation Assistance at Amazon
Usually, Amazon will not assume that you need relocation assistance or want to benefit from the relocation package. So, if you're relocating and need this package, you need to ask or request it and not just fill out a form.
To leave a paper trail and prevent misunderstandings, you should request relocation assistance from Amazon in writing. Here's a sample of an email you can send to an Amazon recruiter to ask for relocation assistance:
Subject: Relocation Expenses
Good morning, [Their Name]
I'm ecstatic to relocate to Delaware and work for Amazon! Unfortunately, after reviewing the moving-related costs, I believe I would need $20k to cover it.
Could we have a chat to go over and reevaluate this? We can arrange a quick chat if you let me know what time is convenient for you.
Sincere regards,
(Your Name)
The email you send should be brief and to the point. You don't have to discuss specifics since you don't know exactly how much you'll be needing yet. Once HR or your manager sets the chat, you can discuss and agree.
Is Amazon Relocation Package Paid as Lump Sum?
Amazon provides a variety of generous relocation packages. There are two payment structures available.
Lump Sum: An upfront payment of cash that can be applied to any moving-related costs. It's typically $20K at Amazon and comes with some tax benefits.
Relocation Package: The relocation package frequently includes assistance with renting a house, moving services, travel costs, car rentals, and other moving-related expenses. Although it won't be as significant as the lump sum option, Amazon may include a cash element in addition to housing and moving services.
You must have worked for Amazon for at least two to three months to request a transfer to a different location. This is typically the probationary trial period during which new hires begin to receive benefits from the company.
You can apply once you've worked more than the required time by sending a formal transfer letter to the Human Resources Department.
Do I Have to Pay Back Amazon Relocation?
You typically do not have to pay back the relocation package unless you violate the terms of the contract. Before receiving the package, you must sign a contract committing to working with Amazon for at least a year or two.
Amazon will require you to pay back the relocation expenses they covered if you left your job or were laid off within one year of receiving the package. Before you agree to sign this contract, you should consider possible future occurrences and opportunities.
Does Amazon Pay for Relocation for Internships?
The relocation package is available to interns from all over the world who work with Amazon between school semesters during the summer.
The intern is free to work at any office of their choosing, and if they need to move, Amazon will cover their moving costs. Make sure there are no provisions in the contract's terms and conditions that you find objectionable before you agree.
Does Amazon Offer Relocation Package in Europe?
The Amazon relocation package allows employees to change their location and residences while retaining their jobs. This works the same way as it does in the United States.
European-based Amazon employees are qualified for the relocation package. Depending on your level, you could receive anywhere from $20K to $40K to help with moving costs.
Conclusion
Amazon has an employee relocation program to assist new hires and transferred employees with the relocation process. The lump sum could be within $20K to $40K, while the relocation package would cover travel-related expenses. This can help to manage the stress of relocating and help them resume work faster.