Moving and changing apartments can be a hassle, especially with all its associated costs. It is therefore refreshing to know that Amazon offers a special moving promo to customers.
If you're about to move to a new apartment, you should know about Amazon's Move Promo and how it benefits you!
What is the Amazon Move Promo?
The Amazon Move Promo is a moving discount offered by Amazon that allows customers to save 10% off purchases sold and fulfilled directly by Amazon. The discount offer of up to $200 will automatically apply to all orders as soon as you set up your Amazon Move account.
Account owners are eligible for the Amazon Move Promo once every 365 days, and the discount can be used for multiple orders.
If you'd like to know more about how much you can save using Amazon Move Promo, what you can buy with the discount, and so many more, keep reading.
How Much Can You Save With the Amazon Move Promo?
The Amazon Move promo provides customers with 10% off items purchased for up to $200, with a maximum discount of $20.
Apart from its fantastic discount offer, the Amazon Move Promo is also preferred by customers because the discount can be applied to as many orders as the $200 max amount allows. This is unlike the regular vouchers, which can be used for just a single order.
You can also use the Amazon Move discount with other Amazon coupons and benefits, and it is an incredible way to stack up on savings. For example, Amazon Prime members are qualified to enjoy two days of free delivery as a perk associated with moving apartments.
The discount must be applied within 90 days of creating your Amazon Move profile. Your order summary will display how much you save on purchases at each checkout.
How to Use the Amazon moving discount
Customers benefit from the Amazon Move Promo by having a better moving experience and saving money on prices.
Below is a step-by-step instruction on how to use the Amazon Move Promo:
Sign in to your Amazon account first. However, if you don't have an Amazon account, you must sign up for one.
Go to the account options section to create an Amazon Move profile.
All you need to do now is to add moving supplies, furniture, home decor, and other items you require to your cart. It is important to remember that you can only choose items that are shipped and sold directly by Amazon so that your discount will be applied. Once you launch your Move profile, Amazon will bring up eligible items with the discount and price.
The moving discount is assigned automatically to your order at the checkout, so all that's left is to choose your preferred delivery option.
What Should I Do If Amazon's Move Discount Is Not Working?
When your Amazon moving discount is not working or is not being applied to your order at the checkout, you must check the items added to your cart. Amazon has several rules guiding its moving discount.
Amazon will only apply the moving discount to items sold and fulfilled directly by Amazon.com. If other third-party vendors sell the items in your cart, you will not be able to use the discount for such orders. Also, digital content is not eligible for coupon use.
The items added to the cart must be eligible for the Move Promo. Your discount will not be applied at checkout if you choose a product that does not qualify for the discount because Amazon will filter eligible products.
The moving discount is available for a limited period. As such, it is best to purchase eligible products when the coupon is still active, or the discount will not apply after it expires.
Can the Amazon Move Promo Be Used for Multiple Orders?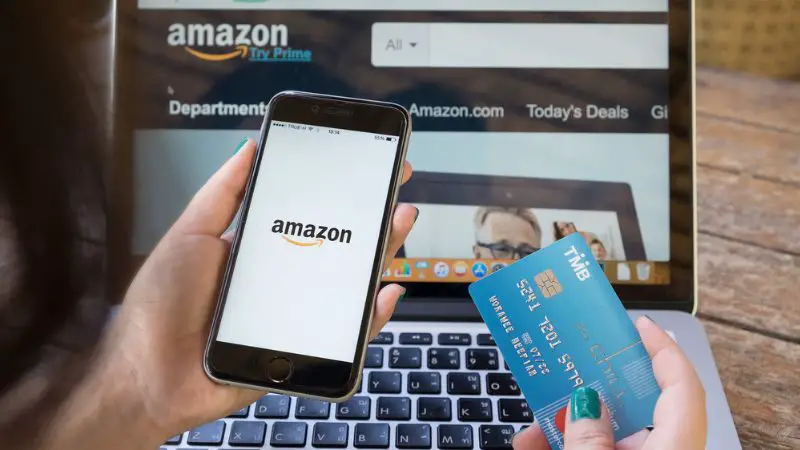 You can use the Amazon Move promo for multiple orders. Unlike ordinary coupons, which are restricted to a single order, the Amazon moving discount allows customers to use the discount across numerous product orders.
Based on the 10% off purchases with a maximum discount of $200, customers can apply the discount to as many eligible items as long as the discount is active.
Can the Amazon Move Promo Be Used Multiple Times?
If you're wondering whether you can get the Amazon moving discount each time you move to a new apartment, the answer lies in the number of times you move in a year.
Amazon's policy regarding Amazon Move Promo states that the discount offer is only available to use per Amazon account every 365 days or one year. So, you will only be qualified to use the Amazon moving discount again 365 days after your last activation.
Therefore, the Amazon Move Promo will not be available for use multiple times in one year by a single Amazon account holder. Still, customers will be eligible to use the discount again another 365 days from the last activation.
What Can You Buy With the Amazon Moving Discount?
The e-commerce giant offers a variety of eligible products for the Amazon Move promo.
While some may think that excluding third-party vendors from the discount may limit the availability of products, this should not be a subject of concern as Amazon offers an astounding number of eligible products for the Amazon Move Promo.
The prerequisite for the 10% off purchase discount is that items added to the cart must be sold and shipped directly by Amazon. This means that products sold and fulfilled by third-party vendors will not qualify for the discount.
The items the discount applies to include all kinds of furniture, household and grocery supplies, electronics, home decorations, and lots more. The eligible products help you save on items needed to tidy, furnish, and adorn your new apartment.
When Does the Amazon moving discount Expire?
The Amazon moving discount will be applied automatically to your orders at checkout and must be used within 90 days of setting up your Amazon Move profile.
Coupons for Amazon moving discounts will expire if they surpass the 90-day mark without using them to purchase any eligible items.
Conclusion
Amazon offers Move Promo to account holders when moving apartments. You can access the discount by setting up your Amazon Move profile, which gives you a 10% discount on purchases sold by Amazon. It can be used across many orders and must be applied within 90 days of profile activation.
Welcome to CompanyScouts! I am Jake, the founder of CompanyScouts. I hold an Msc in Economics and Business Administration. With a deep interest in the consumer segment, I strive to help people get to know their favorite companies even better.