Amazon is the world's largest e-commerce company. And with millions of orders processed daily, mistakes are bound to happen, or products might be defective.
So, before you purchase that monitor from Amazon, you should understand how their monitor return policy works. Here's all you should know about Amazon's monitor return policy.
Amazon Monitor Return Policy
According to Amazon monitor return policy, monitors purchased on Amazon can be returned within 30 days of product delivery. Amazon will cover the shipping costs for monitors damaged upon delivery with unbroken packages. Amazon imposes restocking fees on monitors tampered with, misused, or damaged by the customer.
Shopping online can be a hit or a colossal miss, which is why there are return policies to assist customers when the wrong item is delivered, or the product is damaged upon arrival. Read on to find out more about Amazon's return policy.
Does Amazon Take Returns on Monitors?
Amazon's return policy allows customers to return defective items within 30 days of arrival, and this return policy extends to monitors sold directly by Amazon.
Monitors purchased from Marketplace vendors (third-party sellers) are subject to the policies of individual vendors.
Amazon's return policy allows customers to return monitors within a month of product delivery. Customers qualify for a refund if the monitor purchased is defective, does not start, contains dead pixels, or is damaged upon delivery.
As long as the monitor being returned is a result of a wrong description, is damaged upon delivery, or is defective, customers will not be charged for the return shipping fees.
However, you may be charged a restocking fee by Amazon if the damage is found to be caused by unauthorized tampering. Additionally, if the monitor is returned due to damage caused by the owners' misuse, Amazon may charge an increased restocking fee.
How Long Do I Have to Return a Monitor to Amazon?
Customers have 30 days to return a monitor purchased from Amazon.
You can always check if your order is available for return by signing in to your Amazon account and clicking the "Your Orders" icon.
If the return option is active, you can select the option to process your return. However, a "Help" sign rather than the return option means the product has passed the return date. Once 30 days have passed, you can no longer return a monitor to Amazon.
Can I Return a Monitor to Amazon Without the Box?
When returning a monitor purchased from Amazon, it is essential to have the original packaging, i.e., the manufacturer's box that comes with the product.
If the monitor is returned with a different packaging material other than the original package, Amazon may not accept it.
Amazon's return policy clearly states that monitors should be returned in their original packaging with other documentation included in their delivery package. So, you should keep the original box and not discard it before checking for any defects your monitor may have.
What Should I Do If My Amazon Monitor is Defective?
If you discover your Amazon monitor is defective or damaged when delivered, you can place a replacement request on Amazon. Amazon's return policy protects damaged items purchased directly from Amazon.
Therefore, customers with a defective Amazon monitor may request a replacement or a refund within 30 days after delivery.
Defective monitors are monitors that fail to come on, arrive broken, or contain dead pixels.
It is important to note that monitors you buy directly from Amazon generally have a manufacturer's warranty to protect them. You can sometimes use these manufacturers' warranties in cases where the monitor is not allowed to return.
Is a Dead Pixel a Valid Reason for an Amazon Monitor Return?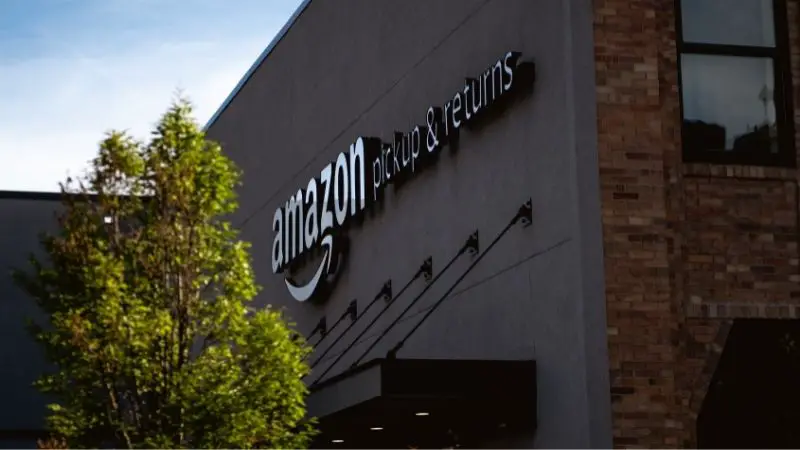 Dead pixels are commonly labeled as defective. Monitors purchased from Amazon can be returned if they include dead pixels. As such, buyers are qualified for free return shipping, and the monitor will be replaced or the customer refunded.
However, it is crucial to understand that just one dead pixel is typically not regarded as a defect. Amazon may not refund customers in events where the monitor contains a single dead pixel.
You should take pictures of the defect as proof before you package and return the monitor. Returns resulting from dead pixels could be subject to brand requirements and guarantees as Amazon is not the manufacturer.
How to Return a Monitor to Amazon
In situations where your monitor is damaged upon delivery or unable to turn on, you can apply for a return through the following steps:
The first thing to do is to sign in to your Amazon account and then go to the "Your Orders" page.
Choose the monitor you wish to return and select "Return or Replace Items."
You must choose an option from the "Reason for Return" tab. Specify whether you want your return handled as a replacement or a refund. In cases where the monitor was purchased from Amazon vendors and not from Amazon directly, click on the "Submit Return Request" option.
Print the return authorization as well as the return label.
Now, package the monitor. Make sure to follow the exact packing rules specified by Amazon.
Conclusion
Amazon monitor return policy allows customers to return a defective monitor for free within 30 days of delivery. If the customer misrepresents the defects in the monitor, Amazon may impose a customs fee of about 15% of the product sale price. Return your monitor in the original packaging.