Gift cards are a great way to shop on Amazon. But have you tried sending an Amazon gift card, only to receive the message "Amazon Gift Card Not Yet Sent"?
So, why is your Amazon gift card not yet sent, and how can you fix it?
Why Is My Amazon Gift Card Not Yet Sent?
Your Amazon gift card may not yet be sent because Amazon can't verify the recipient's email address. Another reason could be that the card claim code has been applied to your account or someone else's, you entered the code incorrectly, or you've not waited for at least 24 hours.
You can send Amazon gift cards to your loved ones as gifts. However, some Amazon gift cards have a longer processing time, which can be frustrating. Keep reading to see why this happens, what you can do to fix an Amazon gift card not yet received.
1. Check to Ensure You Entered the Correct Details
More often than not, your Amazon gift cards are not sent because there was an error in filling out the receiver's information. This could happen if you filled in the wrong email address or if that email address is no longer operational for that account.
If you filled in the wrong details on your gift card order package, a quick fix would be to cancel and resend the gift card. This time, to the correct email address. Here's how to cancel a gift card you sent to the wrong receiver details.
Log in to your Amazon account on your browser.
Locate "Accounts and Lists"
Select "Your Order" from the drop-down
Locate the gift card order
Select "Cancel items" next to the gift card order
Select all the check-out boxes next to the items you wish to cancel.
Select "Cancel Checked Items."
To resend your Amazon gift card, here's what you do.
Log in to your Amazon account.
Locate "Your Orders."
Choose "Order Details" beneath Order ID to view the Order Summary.
Select the gift card you want to send again and choose "Resend."
Make sure you review the gift card information and delivery details.
Now complete the process by following the on-screen instructions.
Wait for Amazon to verify your payment information for security purposes.
When you resend a gift card, Amazon will create a new gift card and deactivate the original one. You will also get an e-mail from Amazon notifying you of this change.
It's important to note that you can only attempt to resend a single gift card five times. If the "resend" hyperlink is unavailable for that gift card, then the gift card has most likely been claimed by the recipient.
2. You May Have to Wait for 24 Hours
Amazon usually takes about 24 hours to resolve gift card orders or purchases. This is also the estimated time it takes Amazon to work around a gift card issue you had while trying to send it to another account.
This means you might want to wait out your complaints about a delayed gift card delivery until after that. Generally, the more gift card orders you place, the longer it takes for Amazon to process them.
This waiting period is part of Amazon's fraud protection feature to prevent possible hackers from hacking gift card operations.
3. Check That Your Gift Card Is Not in the Spam or Junk Folder
When sending an Amazon gift card, Amazon requires you to fill out the recipient's email address. For some recipients, their email service provider may classify these emails under the spam or junk category.
If this happens, the chances that the recipient will receive and claim the gift cards are low, especially if they have restricted spam emails from arriving at their addresses. So, the recipient will most likely not receive the gift card and inform you that it's not yet been sent.
This is why it's important that when you send a gift card to an email address, inform them to check that their email provider does not filter your gift card email in the junk or spam category.
4. Reach Out to Customer Service
Sometimes, identifying why your gift cards are not sent can be a huge problem, especially after you have tried to resend them.
If you have waited for 24 hours, have confirmed that the gift card is not in the recipient's spam folder, and are sure that the recipient's address is correct, you should reach out to Amazon's customer service.
Amazon customer service will be able to tell you why your gift cards have not yet been sent. Most of the time, this could be because you are sending so many gift cards within a short period.
While Amazon may provide vague responses, especially within the first 24 hours, they are doing this to prevent scammers from working the gift card system.
An excellent way to get additional information would be to contact Amazon through the live chat feature. Amazon live chat allows you to get fast and reliable information on your gift cards and other related Amazon issues.
How Long Does It Take for an Amazon Gift Card to Be Sent?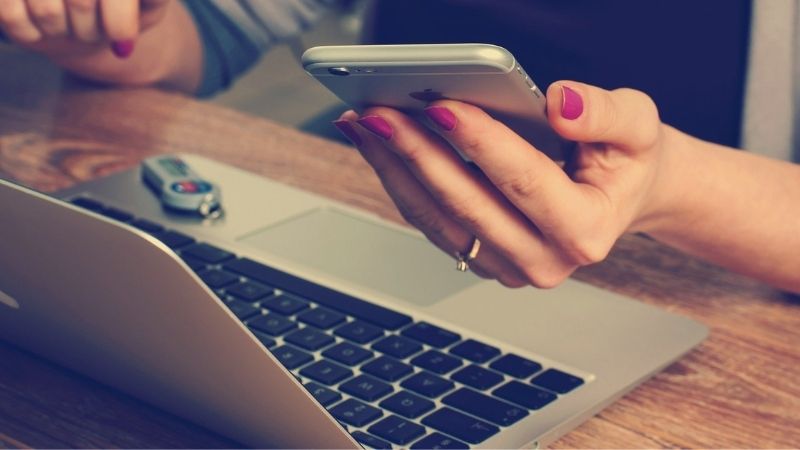 If there are no delays, Amazon gift cards can take between 5 and 15 minutes to arrive. In some cases, however, the delays could mean that they arrive after 24 hours.
These delays could be because Amazon notices a sudden increase in the gift card orders you send or because of a change in payment method. In either of these cases, you might have to wait longer for your gift card order to be sent.
Amazon also allows you to schedule when you want your gift cards to be delivered to your recipient. Scheduled email gift cards or e-gift cards like these usually arrive at 5 a.m. on the day it delivered.
If there are still delays, you likely entered the wrong email ID. You should resend the gift card if you think this could be the reason for the delay. If you can't locate the resend button, then it means that the gift card either has been redeemed or is due to be delivered on a scheduled date.
How Do I Know if My Amazon E-gift Card Was Received?
Whether you send a gift card immediately or schedule a delivery date, Amazon will send you a notifying email that reads, "An Amazon.com Gift Card you sent has been received". This happens when the recipient opens your card, which is how Amazon informs you that your gift card has been delivered.
You can also check the status of your gift card orders to know which ones have been sent. If a gift card is labeled as "Redeemed," it means the card has been used.
Amazon gift cards are an easy way to surprise someone; you can even schedule the cards up to a year in advance. You can also cancel a scheduled delivery if you later decide to retract the gift cards. However, once the gift cards are sent, you can't cancel them again.
Conclusion
Amazon allows you to send gift cards easily. But sometimes, your Amazon gift cards may not be sent. This could be because there is a problem with the recipient's email or because the gift card you want to send has been redeemed by you or someone else.