Amazon customers may notice a charge on their account labeled "Amazon Digital." These charges vary; for example, $0.99 for the apps, $2.99 for Kindle users, or $139 for an Amazon Prime subscription.
What is Amazon's digital charge, and how do they affect your purchases? Here's all you need to know.
What Is Amazon Digital Charge?
Amazon digital charge is the subscription amount you pay for all digital services you use on Amazon, including Kindle, Prime, and Audible. These payment charges are either one-offs or renewable monthly and appear in your Amazon account under your transactions. You can cancel an Amazon digital charge and get a refund.
When you sign up on Amazon, you also get access to Amazon's digital download services. However, Amazon charges for using these services. These services vary, so you must know just how much Amazon should remove from your credit card.
Keep reading to see what these services are, how you can find them, and if Amazon offers a refund on some of these services.
Why Am I Charged for Amazon Digital Services?
Amazon charges you for Amazon Digital Services because you use one of their digital products and services. Amazon's digital services have many perks, like getting access to thousands of movies, TV shows, books, songs, and other digital content.
Here's a list of possible services on Amazon that require you to pay an Amazon digital charge.
Amazon Prime Video
Kindle Unlimited
Amazon Audible
Amazon Music Unlimited
Amazon Kids+
Amazon Drive
Though all these services come with a 30-day free trial period, the amount charged for individual Amazon digital services varies.
For instance, Amazon Kindle services charge $9.99 monthly and $119.98 yearly, with tax included. On the other hand, Amazon Audible will charge $7.95 monthly and up to $229.50 annually for Audible Premium Plus with 24 credits.
You're most likely charged for Amazon Digital Services because Amazon Digital services have an auto-renewal policy.
According to this policy, Amazon can charge your credit card after you subscribe to a free trial period after the trial ends. They can make this charge even if you don't agree to become a full member.
So, if you forgot to cancel a free trial, Amazon can charge you for it once the trial period has elapsed.
How Do I Stop Amazon Digital Charges?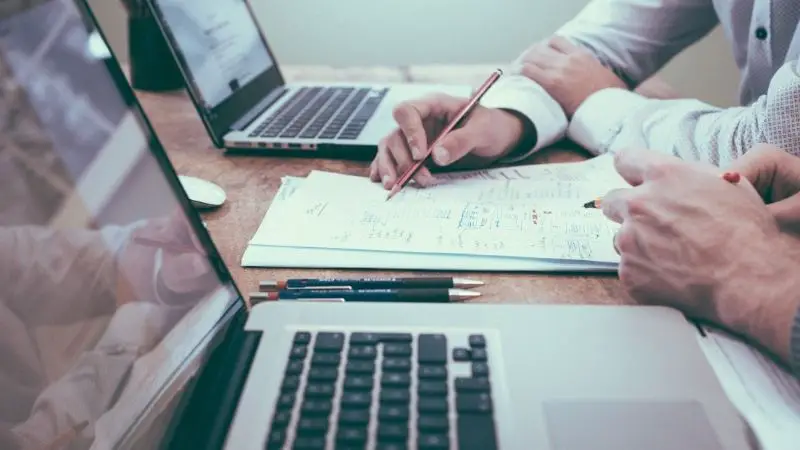 You can stop paying Amazon digital charges. But you must know how to do that so that you don't end up paying for services you are no longer interested in using. After all, who likes getting ripped off?
Here's how you can stop paying for Amazon's digital services.
Log in to your Amazon account.
Locate Your Membership and Subscription.
Choose Manage subscription next to the subscription you wish to cancel.
Use the hyperlink under Advance Controls to open the main subscription page.
End your subscription and log out.
Amazon allows you to cancel your subscription anytime without charging any early cancellation fees. For example, you can cancel your Prime membership on Amazon without penalties in fees.
When you cancel a subscription, you should know a few things.
The date of your subscription renewal becomes the end date of that subscription, meaning you cannot access that service again after that date.
In some cases, you might be eligible for a refund. However, Amazon might deduct an amount from your refund if you used a particular paid service option before you canceled.
Cancellation turns off the auto-renewal on monthly subscriptions that have a renewal plan. This way, you don't get billed for Amazon digital services anymore.
Where Do I Find Digital Purchases on Amazon?
This is how you find your digital purchases on Amazon.
Log in to your Amazon account in a browser or on the app.
Find "Payments and Transactions." You can see your digital purchase services there.
When you sign up for any Amazon digital service, you will see the charge below your orders or subsequent subscriptions. This charge will be deducted from your credit card or your debit card.
Most customers report this deduction as coming with the description amazon digital 888-802-X. The X represents a different number used on a different service charge, and your Amazon digital bank statement should reflect these deductions as well.
That way, Amazon can keep track of your payments for these services. However, you must keep a close eye on your subscriptions so that if there are any irregular deductions, you can quickly report them to Amazon.
You should also consider updating your email on Amazon to avoid missing out on notification emails about digital service charge updates.
You can contact Amazon's customer care if you still notice irregular charges. They will be more than willing to help with unknown charges.
Can You Get a Refund for Charges From Amazon Digital Services?
You can get a refund for charges from Amazon digital services. Refund requests are common because most customers are often unaware of Amazon's charges for these digital services.
This means they don't always agree with Amazon on whether or not there should be a charge for a particular digital service. They can also always think that the amount is inappropriate.
When Amazon charges for its digital services, customers can cancel these subscriptions and, in some cases, will get a refund. Usually, these digital service charges have a renewal period of more than a month and require that customers cancel within the first seven days.
So, the earlier you notice the deduction, the better your chances of getting a refund. And once Amazon issues you a refund, your access to that subscription ends.
What Is the Difference Between Amazon Prime and Amazon Digital?
Amazon Prime and Amazon Digital are two services offered by Amazon. The main difference between these two is that Amazon Prime is just one part of the many services available on Amazon Digital.
Also, while Amazon Prime members can access movies, TV shows, and more for free, Amazon Digital provides access to a lot more. This includes books on Amazon Kindle, Amazon Drive, Amazon Kids+, and Amazon Audible.
What Is Amazon Digital Charge in the UK?
Amazon Digital is available to customers in the United States and the United Kingdom. But not all Amazon Digital Services in the US are available in the U.K.
Charges available in the UK and US could cost differently. For instance, Prime membership in the UK costs £7.99 ($9.40) and about £79 ($92.98) a year. But Prime membership in the US costs $14.95 monthly and $139 yearly. However, sometimes both services cost almost the same.
Conclusion
When you sign up on Amazon, you gain access to some of the digital services, like Kindle, Prime, and Audible. However, you must pay a subscription fee to continue using these services after the free trial period. This is an Amazon digital charge, and the amount varies depending on the service.