Kohl's is an American department retail chain that is popular around the country for its wide variety of affordable items. Amazon, as most people already know, is the world's largest online retailer, beloved for exactly the same reason!
If you have seen Amazon and Kohl's names listed together, you might be wondering: Does Amazon own Kohl's?
Does Amazon Own Kohl's?
Amazon does not own Kohl's. Kohl's is owned by the Kohl's Corporation; however, Amazon and Kohl's do have a partnership, and Amazon owns about 1% of the company's shares. They work hand in hand in several matters, but Amazon does not technically own Kohl's.
If you want to learn everything there is to know about how Amazon and Kohl's are related and why the conglomerate has not purchased the huge department store chain, keep reading! It's all right here.
What Company Owns Kohl's?
Kohl's Corporation owns Kohl's, and as of 2021, Kohl's is officially the largest department store chain in the United States, with a net worth of $16.33 billion.
So when Kohl's corporation partnered with Amazon and sold the giant conglomerate 1% of its shares, it wasn't out of financial necessity but instead as a way to mutually benefit each other.
Does Amazon Own Part of Kohl's?
Amazon does not own any controlling part of Kohl's stores; however, as a 1% shareholder in the corporation, technically, Amazon does own part of Kohl's.
It's important to note that the purchase made by Amazon was not to help keep Kohl's afloat or to be able to control or profit from the company; instead, it was a vital part of the partnership they were creating.
Amazon and Kohl's Partnership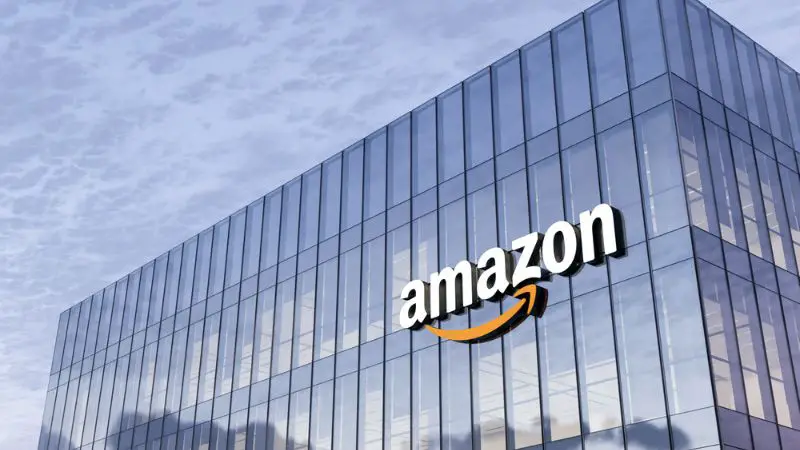 The partnership between Kohl's and Amazon was founded in 2017 and it has steadily grown and developed over the past few years.
Essentially, Amazon needed physical locations for their customers to return unwanted or problematic items they ordered from the online marketplace, and Kohl's needed more foot traffic in their stores. So the two teamed up to get what they needed!
For several years now, Amazon customers have been able to return their products at over 1,000 Kohl's locations by simply dropping off the item, sometimes even unboxed, with a sales associate.
Amazon's easy-to-use return policy is one of its most prominent features and why it has become and remained the world's largest online retailer. With no fear that an item cannot easily be returned, customers are buying millions of products from Amazon every single day.
Kohl's, on the other hand, is the country's largest department store retailer, but they were struggling to keep their sales up with the general departure from in-person shopping. In order to combat this problem, they decided to get Amazon users in their doors.
It was a great tactic, as those who went to Kohl's to return an item to Amazon usually did a little shopping on their way out, sometimes for the exact product they just returned! Kohl's CEO stated that the partnership got over 2 million customers in Kohl's doors in 2020 alone.
How Is Kohl's Associated With Amazon?
Kohl's is associated with Amazon in the fact that the two are business partners, as you now know.
However, while the partnership is certainly mutually beneficial, other than what they do for each other, Kohl's and Amazon do not work closely together.
They do not use any of the same manufacturers that we know of or offer discounts at each other's sites or stores. Amazon and Kohl's do have some of the same items, but only because they are popular products on the market and not because they planned to sell the same merchandise.
The bottom line is that although Kohl's and Amazon are technically associated through their partnership, the two don't have all that much in common.
Did Amazon Stop Using Kohl's for Returns?
Luckily for Kohl's, Amazon, and both businesses' customers around the country, Amazon has not stopped using Kohl's for returns.
You can still bring an unwanted Amazon item into Kohl's to return it to one of Amazon's warehouses. All you need to do beforehand is initiate the return on Amazon's site or app and select to return the item at a local Kohl's store.
While not all Amazon items are available to be returned to a Kohl's store, when you do request a return, Amazon will give you the option if it's possible.
Why Has Amazon Not Bought Kohl's?
Why Amazon has not pulled the trigger and bought Kohl's yet is quite a mystery to many. Obviously, the billion-dollar company has the money, and they could probably profit from having over 1,000 ready made in-person stores around the country.
Most reports have asked the same question for years, and although we might never know why Amazon hasn't bought Kohl's yet, it doesn't seem to be too far-fetched to think the conglomerate might get its hands on it in the near future.
Conclusion
While Amazon does not own Kohl's, the two companies do have a partnership, and as part of that agreement, Amazon owns 1% of Kohl's corporation shares. Although this does not give them any rights over Kohl's it has led to a successful alliance that mutually benefits both companies.