Have you just been to Walmart, only to discover you somehow forgot an item you paid for in the store?
This commonly happens to many Walmart customers.
Here, we explain whether or not you can get a refund for this paid-for yet forgotten item!
Can You Get a Refund if You Forgot an Item at Walmart?
If you return to Walmart quickly after the incident, you will often receive a refund for the item you previously forgot. However, you must have your receipt. For expensive items, Walmart may check the store cameras to clarify the situation.
---
KEY TAKEAWAYS
Walmart might offer you a refund if you forgot an item you purchased at the store — as long as you have your receipt.
Walmart may also offer the forgotten item back to you rather than a refund.
Often, Walmart keeps items that were purchased but left behind and keeps track of them.
---
Here in this article, we'll explain a bit more about what you should do if you've accidentally left behind an item you purchased at Walmart.
How to Get a Refund From Walmart if You Left a Purchased Item in the Store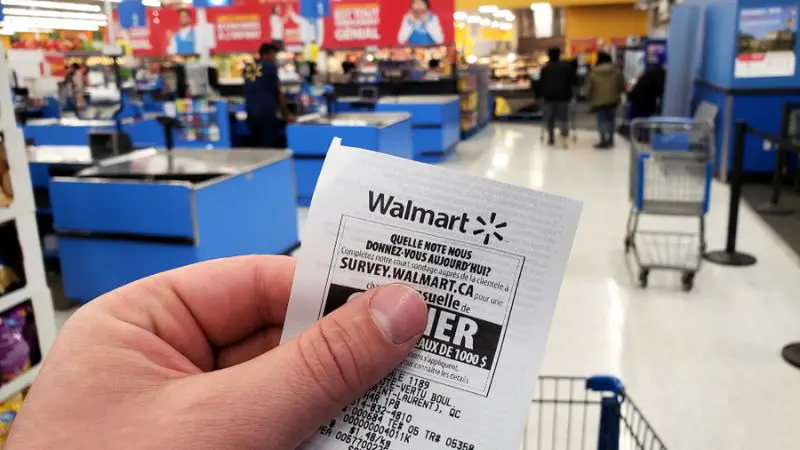 Did you forget to put an item you paid for in your bag? Or maybe you left a bag full of purchased items in your cart or back with the cashier by accident?
These situations are common. Many Walmart customers have found themselves in this situation. Walmart knows this can happen — and they can help.
If you forgot a purchased item behind at Walmart, you should:
Return to Walmart immediately or as soon as you realize you forgot the item
Take your receipt to customer service and show them which item you forgot
Explain the situation clearly
Ask for a refund or for the forgotten item
You must have your receipt with you. If you do not, Walmart may not offer you a refund or the missing purchased item back.
If the item you forgot is expensive, Walmart may look at security footage for more clarification.
Every Walmart runs differently. Therefore, your own personal experience in this situation may vary. Depending on the employee or manager you talk to, you could have an incredibly easy time — or you could have a difficult time receiving this refund or exchange item.
What Does Walmart Do With Items That Have Been Paid for but Left Behind?
For the most part, all Walmarts keep track of purchased items that were accidentally left behind by customers. Every Walmart runs differently. However, every story does benefit from keeping track of these items.
For example, if a Walmart employee notices a Walmart bag with purchased items left behind in a cart in the parking lot, they will take this bag and record the items inside. They will explain where they found it.
The employee may then immediately reshelve the items (if they need to go back into a fridge or freezer). Otherwise, they may keep the bag in a secure area, possibly near Customer Service, for a short time frame.
Then, if the customer appears looking for this bag, they can easily give it back to them.
Walmart always records when things like this happen, as it's easier for them to help the customer when they come back for a refund or for the item!
Conclusion
If you forgot an item that you purchased at Walmart, you should quickly return to the store. Head to Customer Service and explain what happened. You must have your receipt to get a refund accurately or the missing item back.
If you do not bring your receipt, Walmart may not help you. But if you do bring your receipt and you clearly state your situation, you should have no problem at all!