As a company with many customer demands, Amazon is very strict with its employees. But, some employees have claimed that Amazon's code of conduct is overbearing and, in some cases, unethical. Here's what you need to know about Amazon's code of ethics and Amazon's ethics hotline.
What Is Amazon Ethics Hotline?
Amazon has an ethics hotline that allows Amazon employees to report illegal or unethical behavior that violates the company's ethics policy. Call 1877-781-2416 to reach Amazon's ethics hotline if you have an incident to report on behalf of customers or employees, and Amazon will keep you anonymous if you call.
Employees must always abide by the ethical guidelines outlined in Amazon's Code of Conduct and Ethics.
Despite making an effort to uphold its ethics policy, people claim that Amazon does not always adhere to its policies, making both employees and customers view the company as being unethical. Continue reading to find out more about Amazon's ethics code of conduct.
How to Contact Amazon Ethics Hotline
For employees to report issues anonymously or confidently, Amazon has established a code of conduct and Ethics Hotline that is accessible 24 hours a day, 365 days a year.
The company posts the phone number in common areas and other visibly noticeable locations for easy employee access. This makes it easy to report ethical concerns with customers or employees on the go.
Call 1877-781-2416 to reach Amazon's ethics hotline if you have an incident to report on behalf of customers or employees. You can also send a mail to them at Ethics@amazon.com.
Amazon Ethics Point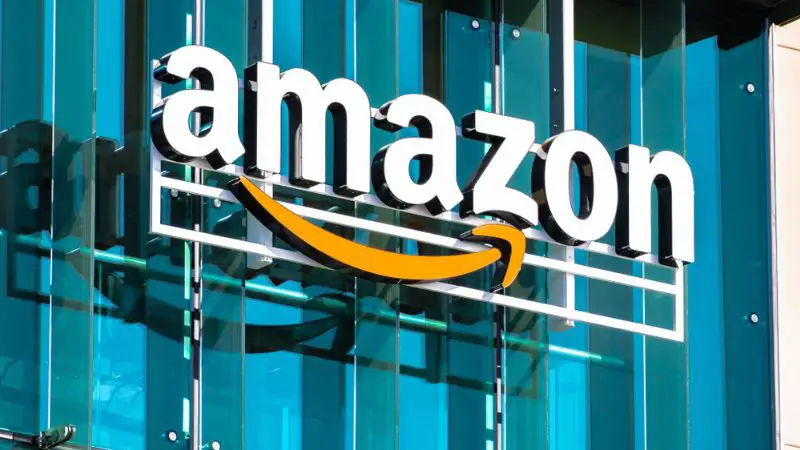 Amazon EthicsPoint is a comprehensive and private reporting tool that helps management and staff collaborate to address workplace misconduct, abuse, and fraud while fostering a positive work environment.
Dial 1-866-ETHICSP to reach the Ethicspoint toll-free hotline (1- 866-384-4277). When you call, a compliance specialist will attend to you and help you enter your complaints and report into the EthicsPoint® system.
Amazon offers a non-retaliatory policy to enable and protect employees who raise legitimate complaints about unethical or illegal activity while maintaining their anonymity and confidentiality using Ethics Point. You can make a report without fear of being retaliated against, as your identity would be anonymous.
Amazon strictly prohibits retaliation against an employee who reports a perceived issue or concern with good faith. In addition, any employee found guilty of or supporting such behavior will face discipline that may include termination.
Amazon Employee Ethics Hotline Phone Number
Amazon's ethics hotline is available to employees and can be accessed at 1877-781-2416. You can also contact them via their website at  amazon.ethicspoint.com
Everyone involved in the hotline process, including the compliance officer, is expected to act with the utmost integrity and discretion to ensure that the information received is used reasonably and appropriately.
Amazon Ethics Email
All employees are required to abide by Amazon's Code of Business Conduct and Ethics (Code of Conduct).
Through Amazon's Ethics Line, over the phone, online, or both, employees can voice concerns or report alleged transgressions of our Code of Conduct. Access the ethics email here; Ethics@amazon.com.
Does Amazon Have a Code of Ethics?
Amazon's employees are guided by an ethics code that governs their behavior. The basic guiding principles for employees are outlined in this code of ethics. Employees must conduct themselves legally, morally, and in Amazon's best interests.
According to Amazon's ethics policy, the company supports a safe and healthy work environment for its employees. It is committed to preventing insider trading, illegal discrimination, bribery, and other unethical business practices. You can also report cases of violation of the code of ethics by employees of Amazon.
Amazon Code of Ethics Violations
There are situations where Amazon employees violate these codes of ethics. In such instances, there are rules regarding the following categories of code of ethics by Amazon. They are:
Compliance With Laws, Rules, and Regulations
Insider Trading Policy
Conflicts of Interest
Health and Safety
Discrimination and Harassment
Price Fixing
Recordkeeping, Reporting, and Financial Integrity
Bribery; Payments to Government Personnel
Questions; Reporting Violations
Board of Directors
Periodic Certification
Waivers
Regarding Amazon's stance on the subject, each category in the Code of Conduct and Ethics has unique statements and rules.
For instance, Amazon's ethics policy on discrimination states that the company will not tolerate any form of illegal harassment or discrimination and will provide equal opportunity in all employment-related areas.
Additionally, bribery of any kind is strongly prohibited by Amazon's Ethics policy to keep customers for the company.
What Happens After Reporting a Violation to Amazon's Ethics Hotline?
The company will investigate your claim when you report a violation to Amazon's ethics hotline. If they find your claim valid, they will notify you and work with you to resolve the issue.
If your claim isn't valid and you are found to have lied or misrepresented yourself, Amazon reserves the right to pursue legal action against you.
Although self-reporting may be considered when determining the proper disciplinary action, employees cannot absolve themselves of the consequences of their misconduct.
If you choose to call without providing your identity, no effort will be made to identify you. If you provide your identity when you call, Amazon will protect your privacy to the extent that the law allows.
Amazon Ethics Hotline UK
Amazon operates with strict standards, including a code of conduct prohibiting deceptive and misleading practices.
The Amazon Ethics Hotline is a resource for anyone who has questions about the company's policies or practices. Employees in the United Kingdom can also make use of it.
If you have any questions about these policies, the hotline is here to help. You can send a mail to them at Ethics@amazon.com
Conclusion
Amazon Ethics Hotline allows employees to report any misconduct or illegal actions that violate the company's ethics policy. Whether you make a report anonymously or not, Amazon guarantees that what you say will remain confidential and private and that they will look into the claim immediately. Call them at 1877-781-2416.
Welcome to CompanyScouts! I am Jake, the founder of CompanyScouts. I hold an Msc in Economics and Business Administration. With a deep interest in the consumer segment, I strive to help people get to know their favorite companies even better.